State chief data officers have some suggestions for the White House as it revises federal data guidelines
A group of 13 top statewide CDOs wrote in support for the Federal Data Strategy initiatives, but is asking for closer collaboration with state and local government stakeholders.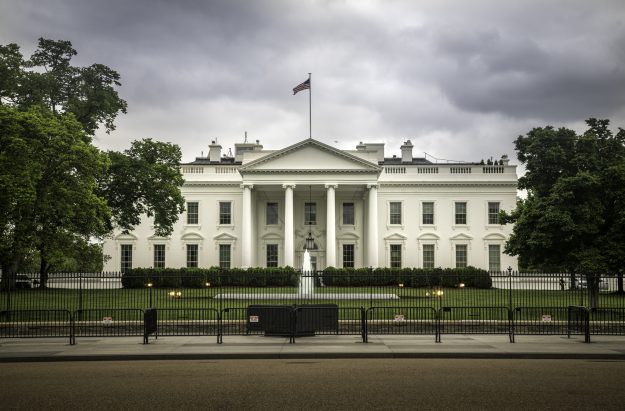 A group of statewide chief data officers has some thoughts on the Federal Data Strategy the U.S. government is developing. In a letter released Friday, the State Chief Data Officers Network — which includes the top data officials in 13 states — wrote they generally support the creation of new, federal data guidelines. But they also propose a few ideas of their own, including policy that encourages more engagement with state and local government stakeholders.
"…[S]tate and local government are often the primary source, providers, or collectors of data for federal agencies," the letter reads. "Collectively, State and Federal agencies can work together to modernize business processes and service delivery, through innovations in the use of data, that will improve the lives of Americans and drive economic growth."
The White House announced the Federal Data Strategy in March as part of the President's Management Agenda, an annual document proposing reforms to government organization. The data officers' letter comes a few weeks after the Trump administration published 10 draft strategy principles for how it wants to manage data.
The federal principles are grouped in three categories: "stewardship," which concerns ethics, transparency and data security; "quality," including the timeliness and usability of data collected; and "continuous improvement," which addresses auditing and information-sharing with other stakeholders, jobs closely connected to those of the state data officers who signed the& letter.
"We believe the ten draft principles represent solid foundation on which to further develop a more detailed plan," the letter states. "Given that state and local governments are not simply stakeholders, but entities that are formally involved in the federal data pipeline, we offer the following suggestions to further strengthen the draft principles."
For "stewardship," they recommend the White House add a line reading "Engage Partners: Actively engage with state and local government programs responsible for federal data collection to promote consistent data stewardship practices."
State and local governments collect reams of data that flow up to federal authorities, spanning policy areas from health to crime to taxation, and it's often a hassle for them to compile and transmit all that information, with different federal agencies having different reporting requirements. That often leads to inefficiencies and confusion at multiple levels of government, the data officers argue.
"Currently, states face a confusing array and inconsistent application or interpretation of these requirements," the letter reads. "This often prevents the states from sharing data effectively among their programs and with other states."
Separately, the National Association of State Chief Information Officers has made similar critiques of federal data policy. The organization's president, Oklahoma CIO James "Bo" Reese, told Congress last week that the federal government needs to "harmonize" regulations, especially those that concern data reporting.
The data that states submit to the federal government influences how much federal support they get, and the data officers' letter mentions several policy areas where revised information-sharing practices could help, such as in workforce development and opioid abuse programs.
"Virtually every state is in the process of formulating strategy to monitor and reduce overdose related deaths and improve addiction treatment and intervention strategies," the letter states. "There are numerous sources of data that exist at local, state, and federal levels to support research and evidence based policies in this area."
The State Chief Data Officers Network includes officials from Alabama, Arizona, Arkansas, Colorado, Delaware, Florida, Illinois, Indiana, New York, North Carolina, Texas, Utah and Vermont. Along with the suggestions for new federal data guidelines, the group also suggested White House officials hold a series of "virtual roundtable discussion" with state and local data officers.
The White House says it will issue a final set of data strategy principles by October, with an action plan due in April 2019.