Republican governors call on federal government for detailed migrant data
Every Republican governor — except Vermont's Phil Scott — signed a letter asking the Biden administration to hand over detailed migrant data.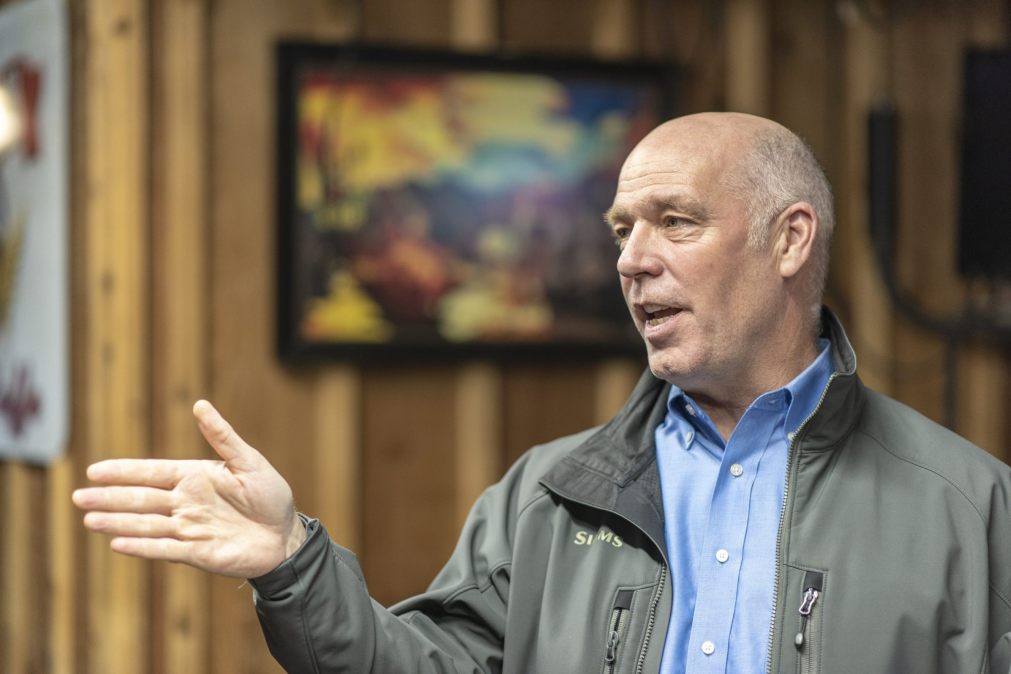 Republican governors from 25 states called on President Joe Biden to provide them with detailed data related to people who are entering the country through the U.S.-Mexico border.
The governors are requesting "honest, accurate, detailed information" regarding where migrants are currently living in within the U.S., as well as more data on asylum-claim timelines, qualification rates and deportations.
The only Republican governor who did not sign the letter was Phil Scott of Vermont.
"The crisis at the southern border extends to every state," wrote Montana Gov. Greg Gianforte, who spearheaded the letter. "States are on the front lines, working around-the-clock, responding to the effects of this crisis."
According to the letter, there have been 5.8 million illegal crossings along the southern border since Biden took office and illegal crossings at the northern border are on the rise. U.S. Customs and Border Protection reported more than 1.6 million encounters with migrants along the southern border in 2021, more than quadruple the prior year's figure.
The governors' concerns with illegal border crossings stem from a "fentanyl crisis fueled by cartels," human trafficking concerns and local aid networks, such as shelters and food pantries, being depleted of resources due to high demand.
"States are forced to provide financial, educational and medical support to migrants entering our country illegally–support that is skyrocketing in cost due to record inflation and the unprecedented influx of migrants into our states," the governors wrote. "The financial impact on the states is staggering, and it is our hard working citizens who shoulder that burden."
Though no Democrat leaders signed on to the letter, the Republican governors argue that illegal immigration into the country is not a partisan issue. The letter cites the recent state of emergency declared by Democrat Gov. Maura Healey of Massachusetts due to the rising number of migrants her state's taken in, as well as New York City Mayor Eric Adams, also a Democrat, who called the influx of migrants to his city "a national problem."
Until the federal government provides states with the detailed information they requested, the Republican governors said they "cannot fulfill our fundamental duties to protect our citizens while providing our communities with appropriate services."