'Smart cities' contemplate turning big data into big money
As cities accumulate more data than ever before, questions emerge of whether they should charge third-party developers who want to use it.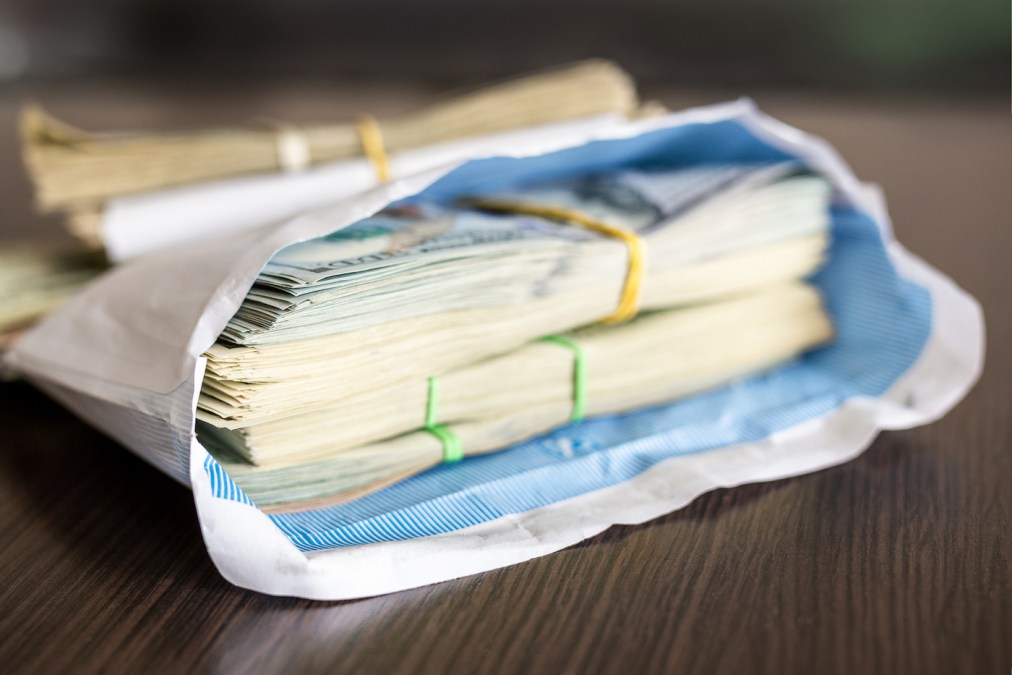 "Smart city" initiatives that make use of traffic monitors, environmental sensors and mobile apps have given local governments mountains of new data, and while new information on transportation habits, public health, and air and water conditions raises a host of questions about what cities should do with all of it, there is one potentially lucrative solution: selling it.
Monetizing data generated by new urban technology projects was the topic of an hourlong panel Tuesday at the Smart Cities Connect conference in Denver, where representatives of three local governments and one Sprint executive discussed whether cities can — and should — turn their new data streams into new sources of revenue by selling them to third-party developers in the private sector.
"It's the people's data," said Erik Caldwell, the deputy chief operating officer for San Diego. "It's on us to keep it that way. That being said, I'm very interested in monetizing the data."
San Diego — which has a large network of street lights outfitted with internet-connected sensors, and recently announced a collaboration with the U.S. Marine Corps on new smart-city projects — is not selling any of its data right now, Caldwell said, but it is increasingly solicited to do so.
"We're getting a number of requests so large that it freezes up our system during the day," he said.
Theresa Gaisser, a traffic engineer with the Transportation Commission of Southern Nevada, said her Las Vegas-area agency is also not currently selling its data, but that "could be a solution down the road."
Short of selling data that's currently private to the city government, Caldwell suggested one new revenue stream could come through licensing third parties to create mirrors of San Diego's open-data portfolio, which includes more than 120 datasets. Such an arrangement, he said, could help ease the high number of requests the city gets through its application programming interface, which software developers use to pull data.
As local governments that maintain open-data platforms deliberate monetizing them, the demand for open data is made obvious given what outside developers have managed to create with municipal data, said Ulysses Vinson, the chief smart communities officer for San Mateo County, California.
"The most amazing thing about open data is that third parties were doing amazing things with it," Vinson said. "I now take the train and bus because I know what time the trains and bus come. I didn't before."
The panelists also said that monetizing city data does not inherently mean putting a paywall around open datasets, but instead charging for uses of the data that go beyond simple browsing.
"The streetlight data, it's not that valuable by itself," Caldwell said. "It's more valuable when you blend it with other things. I think it's maybe appropriate to charge for it as we add value to the data. I think if developers start using it, we could look at the speed of availability."
Tim Johnson, a Sprint vice president of the wireless carrier's "internet of things" business development practice, proposed that monetizing government datasets could potentially replace tax revenue. Johnson said his family was "freaking out" as they moved from Washington state to New Jersey, which has the highest property tax rates in the country.
"What if you at the state and local level take all this data and make it a source of revenue?" he said. "I would far rather know my data is going to some big pool that the leaders of that state are selling to Sprint or other companies and it lowers the real estate tax."
Johnson compared cities' potential to sell data to a recent agreement between Germany and Bolivia for the German battery industry to access the South American nation's lithium reserves.
"You all and others are sitting on a huge deposit," he said. "There are data brokers out there. It's a great time to take advantage of that."