San Antonio's R&D League to tackle public health, environment
Next month's two-day event is expected to connect the general public with organizations interested in developing unique ideas to problems ranging from digital access to housing.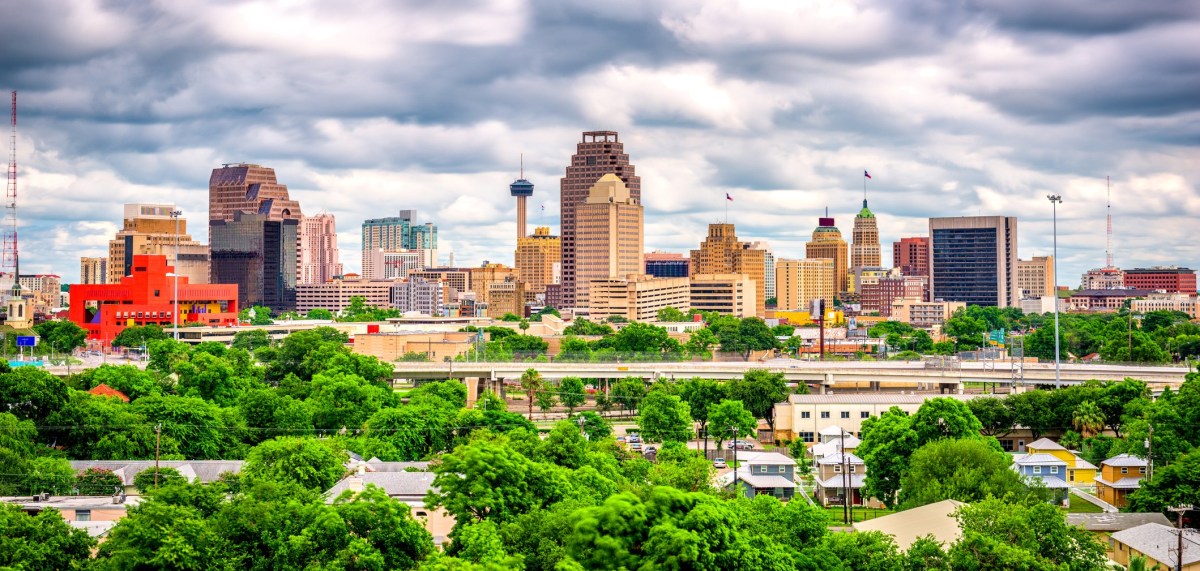 Next month, San Antonio will host a public symposium to find experimental solutions for the city's mobility, digital inclusion, health, public safety, housing and environmental challenges.
Led by the city's research and development program, called the R&D League, the two-day event will connect the general public with organizations throughout the city that are interested in performing data-driven or technology-focused projects to solve San Antonio's challenges. These solutions could include things like a "mobile city hall" or installing AI-powered data analysis software on the city's traffic cameras.
Those ideas were born at last year's event, which was held as a sort of trial run featuring three founding partners of the R&D League, including the University of Texas at San Antonio, the United Services Automobile Association and SWRI, a San Antonio-based nonprofit the focuses on research and development. This year's edition will be the first that allows residents to participate, as well. That's good news for the city's Office of Innovation officials who said they hope to grow the R&D League, which was formally approved by San Antonio's City Council in February.
"This year, we're looking to be more broad in our challenge scoping, and include residents and other community partners in our challenge process," said Kate Kinnison, the city's research and development administrator. "The symposium will get people inspired, it'll help people share knowledge about what's going on and ultimately help them start figuring out where they can work together."
By the end of the symposium, Kinnison and Dillard said they expect to have a foundation for a centralized inventory of people, data sets and strategic plans for future city-led projects. Residents will be able to go to one place to start an experiment or apply for a grant, Kinnison said, ensuring that the work done during the symposium will live on after the event is over.
The first six experiments at the last year's inaugural symposium were internally produced from discussions about problems city residents were facing that Kinnison and Brian Dillard, San Antonio's chief innovation officer, had with city departments, she said. Kinnison said she also wanted to align the projects to research that UTSA, USAA and SWRI were already working on, resulting in a digital "idea portal" for city residents to share ideas with the city and an initiative to equip city vehicles with sensors that automatically detect and mark potholes in need of repair throughout the city. Several of the initiatives have been put on hold because of the pandemic, she said, but the research office plans to work with organizations like U.S. Digital Response, What Works Cities and STIR Labs to re-launch them this fall.
"The fact that this is happening amidst the larger community of practice that Kate and Brian are building out is really a key ingredient, in my mind," said David Yokum, the director of The Policy Lab at Brown University and an adviser to the R&D League. "The event just helps catalyze that larger structure."
Though the R&D League was inspired by government-led data analysis projects in Washington, D.C. and Boston, Kinnison said it was critical that San Antonio put its own spin on the model. The program is structured to incorporate feedback from the private, nonprofit, academic and government sector rather than a singular city office, and has already worked with 162 participants across those four sectors.