Five 'Safety Net Innovation Lab' states try mobile tools to boost assistance programs
Code for America said the first five states in its new Safety Net Innovation Lab are making their assistance programs more accessible.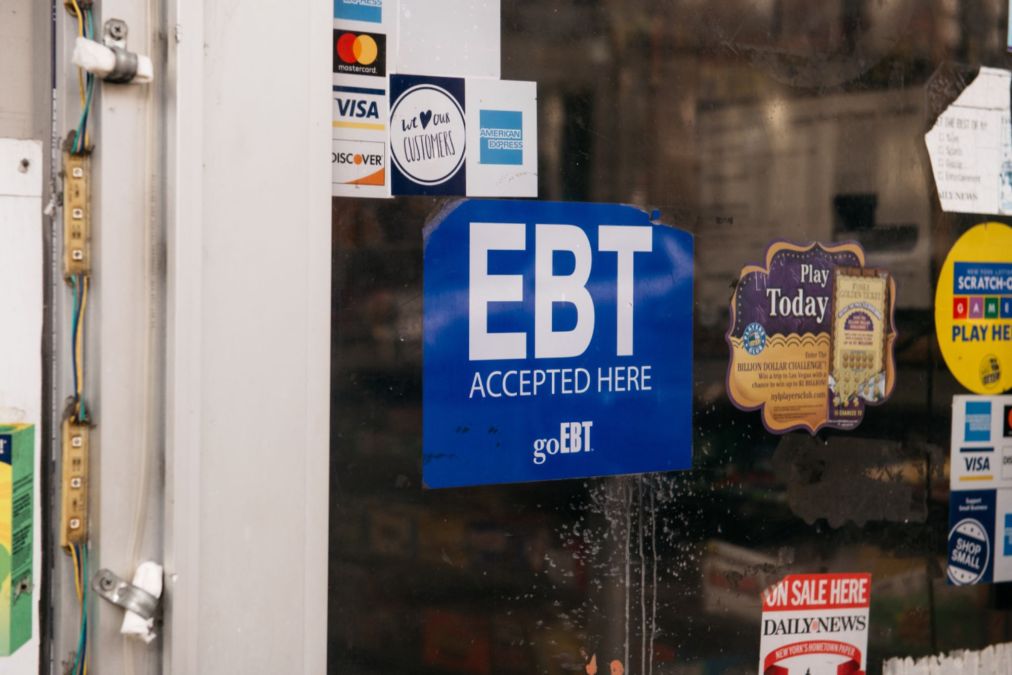 Five states are experimenting with new technology and customer-focused approaches to make food and health care benefits more accessible.
The states — California, Colorado, Connecticut, Minnesota and Louisiana — were selected earlier this year to participate in Code for America's Safety Net Innovation Lab.
The lab's mission is to close access gaps in states where large numbers of residents are eligible for government assistance programs — such as the Supplemental Nutrition Assistance Program, Electronic Benefits Transfer and Medicaid — but have not claimed those benefits.
Code for America announced the safety-net innovation project earlier this year after receiving a combined $100 million from TED Conferences and the Blue Meridian Partners, an investment-driven philanthropic fund.
Over the next six years, the Safety Net Innovation Lab plans to work with a total of 15 states, exploring strategies to expand access to benefits programs and share best practices. The group said it will announce a second cohort in 2023 and a call for applications for the third group later next year.
'Paperwork burden'
Tracey Patterson, vice president of Code for America's social safety net programs, said in an interview that over the past few months the lab's five initial states have already made progress by taking a customer-focused approach to their benefits programs.
Patterson said Louisiana expanded a 2019 pilot program that sends text messages to residents, reminding them to complete applications for a range of benefits, including SNAP, cash assistance, Medicaid and supplemental nutrition assistance for women, infants and children. Louisiana has also taken a mobile application developed by the state Office of Motor Vehicles and pivoted it to distribute emergency aid during hurricanes and other natural disasters, Patterson said.
Now that there are new digital tools for residents to interact with, state agencies in Louisiana, along with local nonprofits and community groups, are working with Code for America to "look at the whole experience that a resident has when they're interacting with a state agency or community partners," she said.
"What is it like now to try and enroll for SNAP, and how quickly can people receive those benefits? What are some of the frictions in between, and how do we make sure we don't lose people eligible for benefits due to paperwork burden?" Patterson said.
User experience
California, which is trying to close a 30% SNAP participation gap, is making increased use of GetCalFresh, a food-stamp application tool first designed for the state by Code for America in 2013. GetCalFresh now nudges eligible residents with text messages, making it easier for them to apply for or renew their benefits, Patterson said.
She said all five states in the Safety Net Innovation Lab are trying to improve the user experiences for residents applying for assistance while also reducing administrative burdens.
"We want to unpack those myths and really start to dive in, to see how in a modern age, we can serve a diverse population with efficient tools of technology," Patterson said.
Long-term planning
Code for America was one of many organizations that participated Wednesday in the White House Conference on Hunger, Nutrition and Health, the first such presidential event held since 1969.
The Biden administration this week also published a National Strategy on Hunger, Nutrition and Health. The document lays out plans to improve food access and affordability through the expansion of free school meals, EBT programs and SNAP. Other objectives include increasing support for food security and nutrition research, improving education on nutrition and health and boosting data collection efforts to find the sources of inequities and barriers to service.
"The greatest thing about this event is that it's bringing everyone together, but the most important question is what happens after this," Patterson said. "It's up to all of us to say, how are we going to make this happen, what happens next month, next year? It's going to take all of us working together to serve people efficiently and equitably and with dignity in the digital age."