Code for America to launch safety-net innovation project after $100M investment
The group said its new Safety Net Innovation Lab will help 15 states make their benefits programs more accessible.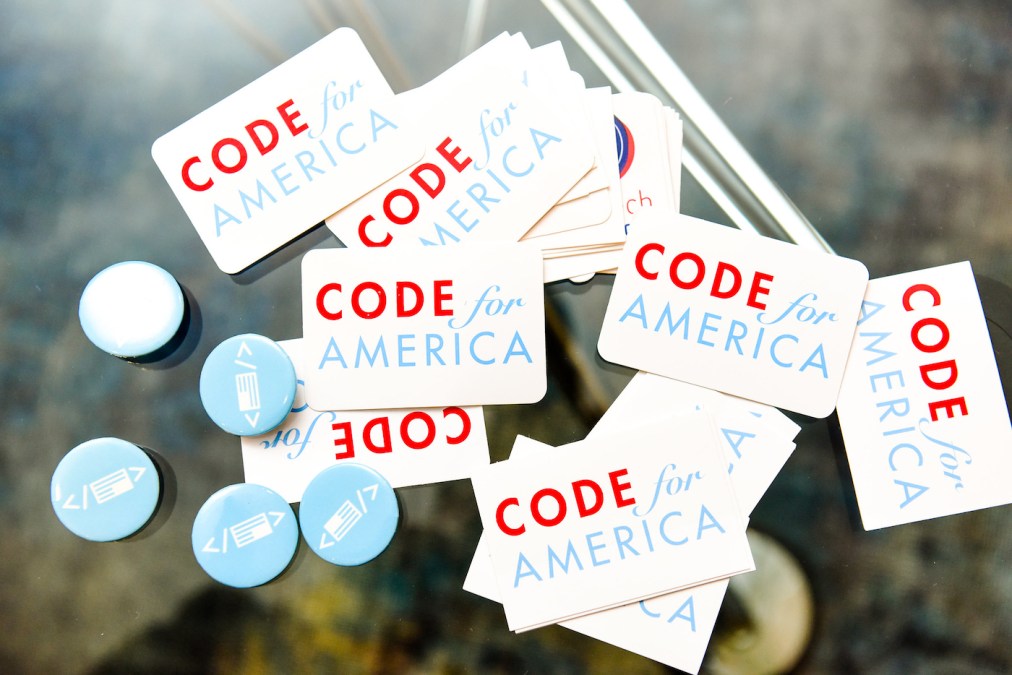 The nonprofit group Code for America on Tuesday announced that it recently landed a $100 million investment, which it plans to use to launch a new initiative that helps state governments improve their social-benefit programs.
The new Safety Net Innovation Lab will be funded over the next seven years by $64 million from The Audacious Project, a philanthropic arm of TED Conferences, and $36 million from Blue Meridian Partners. Code for America said the new lab will partner with agencies in 15 states, an effort that will reach 13 million people and "unlock $30 billion in benefits in the areas of food assistance, health care, and other basic needs."
Amanda Renteria, the 12-year-old group's chief executive, said the lab will make the nation's social safety net "accessible, equitable, and easy for people to use."
"There are unseen heroes in government working directly with people every day, navigating old systems," she said in a press release. "We can and must equip them with the kind of tools and data they need to streamline their efforts and create a truly human-centered safety net that meets the needs of millions of people in America."
The announcement also highlighted the added weight placed on states' public assistance systems by COVID-19. Unemployment systems and public health agencies in particular found themselves quickly overwhelmed at the onset of the pandemic, and in many states redesigning IT systems or sorting through backlogs of requests took months or years of work.
Code for America has long tried to help states to improve their social safety nets, redesigning websites, streamlining back-office processes and providing new channels, like mobile apps, that enable low-income residents to more easily access services.
The Safety Net Innovation Lab will be led by Tracey Patterson, the group's vice president of safety-net programs, and Alexis Fernandez Garcia, a senior director. Fernandez Garcia told StateScoop the lab is currently selecting five states to participate in the lab's first cohort and that the group will solicit interest from states in May to build an additional two cohorts.
"I think what's particularly special about this project and this investment is that it allows us to spend an in-depth time with each of those states," she said.
Each cohort will last two to three years, she said, which will allow each state to work with Code for America on one of three focus areas. These include closing the gap on the number of residents who are eligible for nutrition assistance but do not use it. (While the participation gap has been shrinking, according to CfA, the U.S. Department of Agriculture still pegs it at 18%.)
The other two project areas include expanding agencies' digital services to boost participation in assistance programs targeting women, infants and children, and developing an integrated benefits application that allows families to apply for and access benefits all in one location.
"Code for America's big, long-term vision is to really rethink the way we're using digital tools to deliver services to Americans and to do that equitably so everyone who is eligible has access to those benefits," Fernandez Garcia said. "This project really is a furthering of that long-term vision."