Former Google chairman launches fund for safety-net innovation
Former Google chairman Eric Schmidt's foundation launched a $13 million grant program to develop technology for government benefit programs.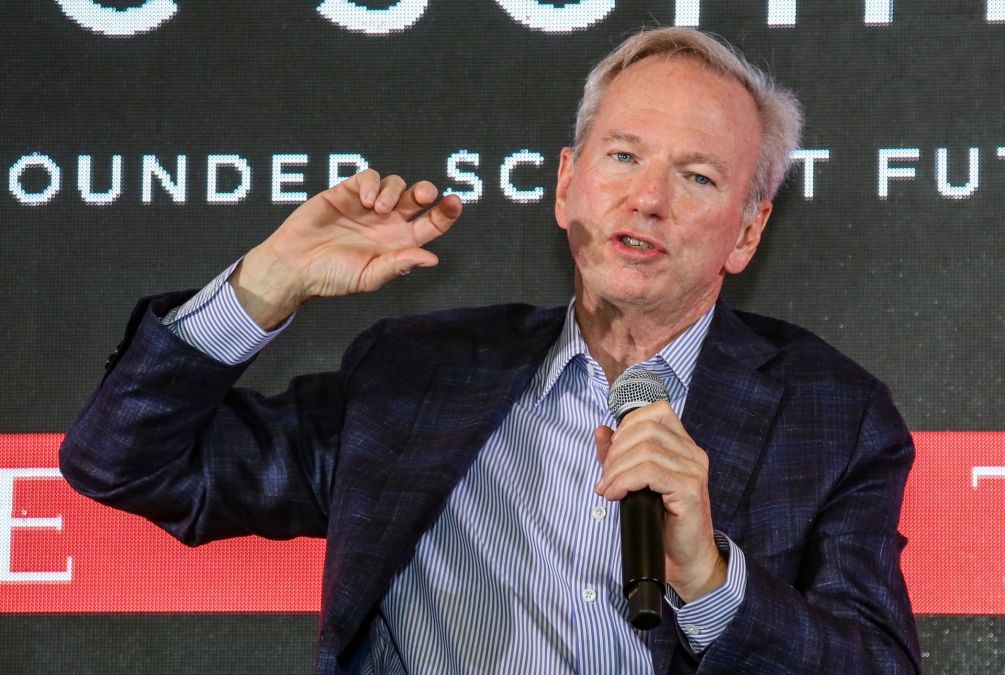 Former Google executive chairman Eric Schmidt and his wife, Wendy, announced last week the creation of a new program aimed at driving technological improvements in the delivery of government benefit programs.
Schmidt Futures' new Social Safety Net Product Studio grant program said it will distribute $13 million in grants to 12 companies and organizations that specialize in developing technologies meant to help needy people access benefits like nutrition assistance, rental support, Medicaid enrollment and other programs.
Recipients include tech startups like Ameelio, a nonprofit company that helps incarcerated people enroll in post-secondary education programs, and Beam, which designs applications for governments and other organizations distributing cash assistance.
The grant cohort also includes several organizations with established civic-tech track records, including the U.S. Digital Response, Georgetown University's McCourt School of Public Policy and the New America think tank. New America's Schmidt-funded work will see it partner with another nonprofit, DataKind, on using data access and analysis to improve housing assistance programs. The U.S. Digital Response, founded in 2020 by civic technologists in response to the COVID-19 pandemic, plans to use its funding to scale up grant modernization program that helps states and cities better navigate federal funding opportunities and also develop a Spanish-language translation tool for state unemployment agencies.
The 12 projects being funded are expected to open up more than $100 million in government benefits over a two-year period, according to a Schmidt Futures press release.
In addition to the Schmidts, the Social Safety Net Product Studio also received funding from the Bill & Melinda Gates Foundation, Charles and Lynn Schusterman Family Philanthropies and the Ballmer Group, backed by former Microsoft CEO Steve Ballmer.
The new Schmidt Futures program is among other recent philanthropic efforts to drive innovation in the delivery of government benefit programs. Earlier this year, the civic-tech group Code for America received $100 million to open its new Safety Net Innovation Lab, with five states so far working with the organization to modernize their food and health care benefit programs.