Beeck Center gets $11M to scale up safety-net work
The Georgetown University center received $11 million from the Gates Foundation and other donors to expand its work on digital benefits delivery.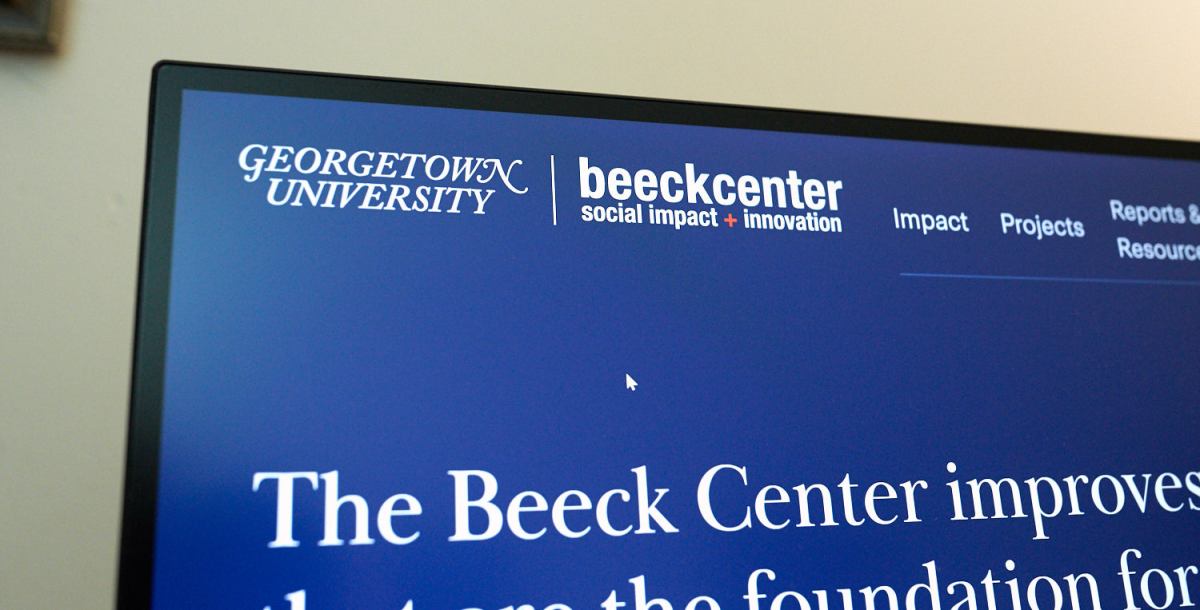 Georgetown University's Beeck Center for Social Impact and Innovation on Wednesday announced it recently secured more than $11 million in new philanthropic gifts that will allow the civic-tech research unit to scale up its work on designing digital services for safety-net benefits administered by state and local governments.
The funding includes $5 million from the Bill and Melinda Gates Foundation; $5 million from the family of Alberto Beeck, the mining and hospitality magnate and the center's namesake; $800,000 from the Families and Workers Fund; and $500,000 from the Ford Foundation.
The Beeck Center said the money will be used to expand the reach of its Digital Benefits Network and Digital Service Network, which help state and local governments build out their safety-net programs and service delivery, with focuses on improvements in user experience, policy reforms and improving access for people with the least access to technology.
"We are really focused on improving access to safety net benefits," Yuri Kim, a program manager at the Gates Foundation, said in an interview. "And for that, we really see the Beeck Center as being sort of the central hub of knowledge base in the field. And what we're really excited about with this partnership is that they're able to bring together these really great networks — which are filled with decision makers, civic-tech leaders in that space."
Kim said that annually, about $60 billion in benefits like nutrition assistance, unemployment insurance, housing vouchers and child tax credits go unclaimed. He also said the Gates Foundation plans to spend about $460 million on economic mobility initiatives over the next four years.
"Particularly with local governments and businesses, how do we give them the right information so that they are able to implement strategies that lead to improved economic mobility for our population?" Kim said.
The Beeck Center, he said, has done much of the legwork in convening digital-government officials, connecting policy makers with researchers and building out libraries of best practices for developing digital government solutions.
"I think for us, it really is about being user-centered," Kim said. "What are these simple things like to point to, like, low-code or no-code or high-code solutions to make the resources more accessible? The things that we've seen work really well in the field are making the applications mobile-friendly, making the applications be user friendly and that they aren't filled with jargon, but are plain-language."
Kim said the Gates Foundation has also been interested in expansions of government agencies using bulk text-messaging to communicate with benefits recipients.
In a press release, Aaron Snow, the Beeck Center's interim director, said the $11 million infusion will help it "build on our current work and drive transformative change to improve access to and delivery of public benefits."
Wednesday's funding announcement was also the latest in a wave of philanthropic support for civic-tech organizations focused on safety-net benefits, especially coming out of the COVID-19 pandemic, when demand on those programs hit record highs. Code for America last year received $100 million to fund its new Safety Net Innovation Lab.
"There's such a rich evidence base that that leads to short-term outcomes, but also long-term outcomes on economic mobility," Kim told StateScoop. "It's always been something that we've really cared about, but during the pandemic it definitely has gotten a spotlight."