Riverside County, San Francisco look to expand public broadband
As citizens increasingly demand digital services, some areas in California are looking at new ways to provide broadband access to their populations.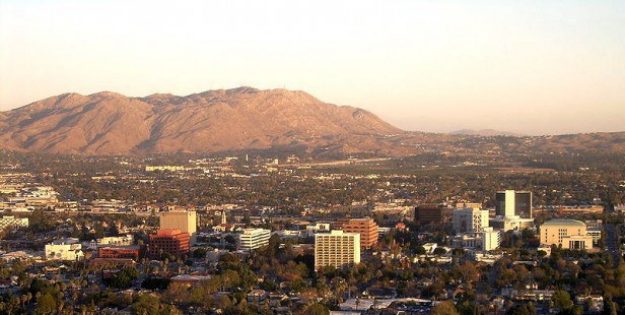 SACRAMENTO, Calif. — More counties and cities are exploring public broadband as a way to attract new businesses and residents. And now two California localities are seizing on the trend.
Southeast of Los Angeles, Riverside County's new Chief Information Officer Steve Reneker is leading an effort to establish public broadband. And he's using a program he helped create at his previous job as CIO of the county seat of Riverside city as a model.
Called Smart Riverside, the city program was designed to give residents access to free Wi-Fi. It also included a Digital Inclusion program aimed at helping low-income families get access both to broadband and to the technology they need to access it.
"Smart Riverside has the program," Reneker said. "All we're trying to do is figure out how to replicate that and generate interest in low income areas."
Reneker said public broadband — along with the county's affordable homes and well-educated employee base — will entice more tech companies to move to the county. Already, a section of nearby West LA is home to 500 startups, earning it the nickname "Silicon Beach."
"Our CEO, Jay Orr, is basically using [broadband] as an economic development tool in this region," Reneker said. "We're doing a lot of different things, this is one of those key tools that he understands in order to attract the right companies and jobs to the regions, and retain those that are here, that broadband is really a key element of that."
Affordable broadband could open up ancillary benefits to county residents, particularly in the health care arena, he said.
"We are building a huge clinical integrated network with all our hospitals and clinics in this region," Reneker said. "We know that telehealth is going to be a huge aspect of how health care is delivered."
He also said he plans to import a Smart Riverside program to create computer hardware job training centers for area youth.
To accomplish the broadband goal, the county plans to use existing networks running along major Southern California highways that pass through the region. Riverside County is looking to contract with private companies already providing broadband to citizens — like Time Warner and AT&T. It's also begun surveying county assets, using Google Fiber's qualification checklist as a tool to ensure Riverside has what providers want.
Wi-Fi spaces in SanFran
Almost 450 miles north, San Francisco has already rolled out public Wi-Fi under its #SFWiFi program in more than 32 public spaces — primarily around Market Street, the city's large shopping and business corridor.
"So far, we've focused on organizing and establishing the infrastructure for broadband internet availability," Kathleen Clark, social media strategist for the city, said in an email. "Now, we're moving toward expansion of #SFWiFi with providing [it] in commercial corridors, city buildings and public spaces."
Clark wrote that San Francisco will use feedback from the initial roll out to determine where to install more hot spots in the future.
"Helping to close the digital divide by making connectivity a tool to drive equity, accessibility, and opportunity," Clark said. "Beyond a medium for connecting with constituents that need the best from their city government, connectivity provides San Franciscans with a basic tool for prosperity."