Philadelphia tests 3 new digital tools to replace paper processes
Officials say early testing is proving successful. One tool could save the city more than 100,000 hours of labor annually.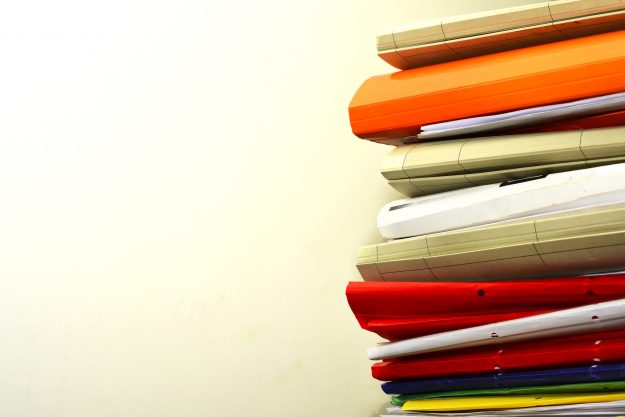 When Philadelphia bifurcated its technology office in 2016, the idea was that its more traditional, core technology functions would stay with the chief information officer and its innovation portfolio would shift to the Office of the Chief Administrative Officer. But in Philadelphia city government, the word "innovation" doesn't get bandied about quite as liberally as in some other places — instead, the phrase is "process improvement."
Since that division of labor, the CAO has directed the bulk of its process improvement work toward procurement, finding new ways to streamline and digitize cumbersome and outmoded paper-based processes related to how agencies buy things. Now the office is expanding those efforts. Last week, agency leaders shared the details of three pilot projects that represent an expanding effort to make city run more efficiently and effectively — forever the rallying cry of the government technologist.
The pilots include a tool for streamlining the process of writing requests for proposals; another tool for streamlining the process for requisitioning new positions; and a tool for keeping records of who is allowed to authorize various things, like signing off on payroll.
The sweet spots
The three pilots have several things in common. They all include web-based tools that replace paper-based processes; all of them have proven successful, leaders say, in saving time and making things easier on employees; and all three are perceived to potentially deliver the most bang for buck in relation to the city's other potential choices for processes to improve.
"These were three processes that are pretty enterprise-reaching," said Jeannette Bruno, assistant chief administrative officer. "Every department is putting out opportunities, writing RFPs, every department puts in requisitions, every department has to have a signature card on file. So these were three processes that were all very paper-based but all processes that folks across the government have to interface with every single day."
And those daily processes rack up a lot of wasted time. CAO surveyed procurement officials across city government before starting its RFP-tool pilot last year and found that to take a single RFP from draft to final review and posting took 246 hours. The tool, provided by Govlist , uses a TurboTax, wizard-style interface that reduced that figure to 27 hours. Bruno said the city writes about 500 RFPs each year, which means the government could save more than 100,000 hours of labor annually if the pilot is scaled across the entire enterprise.
That tool also contains a searchable archive of past RFPs written by the city and other Govlist customers — Bruno said she's seen RFPs from Los Angeles, Boston and San Jose, California, inside.
An automated position requisition tool, provided by Flokzu , lent similar gains in efficiency and transparency to a process where previously it was not always clear what the status was or when the new position would be ready, Bruno said.
"What it was before this pilot was an entirely paper-based process that every city department had to engage in," she said. "You would access a Word document, you would fill it out, print it out, get one or two wet signatures on the document, then you scan it back in and email it off to a shared inbox so this could be approved and you'd sort of be waiting for a phone call or an email to let you know that your requisition was approved by our central agencies."
The new tool digitizes the entire process, automates a lot of the steps, shows the current status of requisitions, and, as before, saves time.
The newest tool being tested by the city is a digital authorized-signer card. Bruno said the Department of Finance approached CAO in hopes of a solution that would replace a tedious process.
"Up until a few weeks ago, it was entirely paper-based," Bruno said. "So that meant every time you had somebody in your department who was new that was able to sign off on something, you had to rewrite a brand new card, recollect all your signatures, some of these cards could have 12 or more signatures and there's different cards for different sign-offs, so if multiple people are able to sign off on multiple things, their name has to be on multiple cards."
Now, two digital forms hosted on the city's intranet, provided by DocuSign , automatically routes requests to the right channels, without the need to manage paper cards.
More to come
Because they were run as pilots, the city was free to test the new technologies without going through the usual competitive bidding process. Bruno said all three of these technologies have proven likely candidates for wider deployments across city government, and that CAO will continue searching for ways to reduce paper processes.
"We continue to look for opportunities where we can have a really far-reaching impact across the government and always looking to partner with other city departments on enhancing processes and essentially working to make our government as efficient and effective as possible," Bruno said.