Why Rhode Island's innovation office likes to 'test and scale quickly'
Q&A: Kevin Parker, the state's director of government innovation, says new practices and new partnerships are delivering results faster and opening new opportunities for service delivery.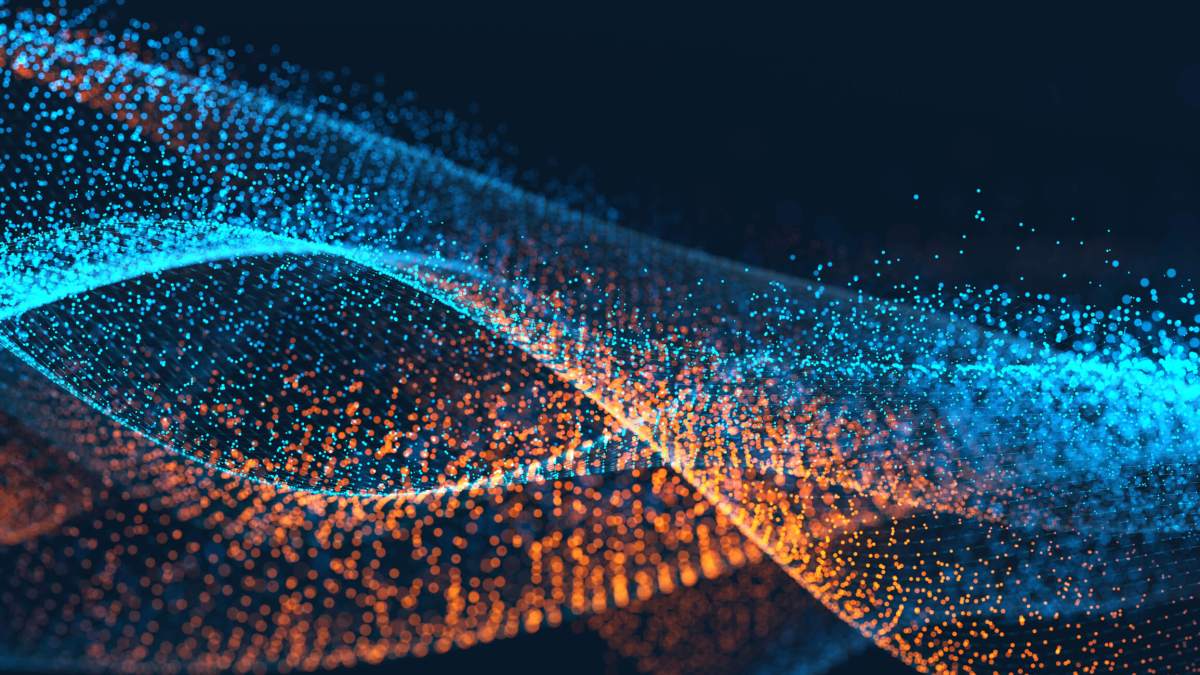 Rhode Island's Office of Innovation is one of the most ambitious government offices found anywhere in the country.
The agency's leaders seem emboldened by the opportunity to use the tiny but densely populated state of a million people as a test bed for government innovation, particularly across state and municipal agencies. The office is becoming known for a wide range of projects, from its Government Innovation League — which takes government staff out of their usual environments eight to 10 hours each week to work on innovation projects with people from other agencies — to smart city projects like a 5G wireless initiative aiming to transform connectivity in the state.
To gain a better understanding of these initiatives, the thinking behind them and the unique environment that is the State of Rhode Island, StateScoop picked the brain of Kevin Parker, the state's director of government innovation. All of these projects, Parker said, are ultimately oriented around building a state that is better connected and a government that is more pleasant to interact with.
StateScoop: So, how have your innovation initiatives been going?
Kevin Parker: Our work is progressing along. We have many people who we engage with across our state agencies who are working on various innovation projects ranging from using nudge notification systems for our chronically absent students to our improving wayfinding in our health department. We're advancing those projects, and there are about 45 people who have been involved through the Innovation League from nearly 20 departments who have their own projects.
The Innovation League is a great initiative — how have staff adopted to the change in their work routines?
The Innovation League is an opportunity where we have a group of rising leaders within our state ecosystem who spend 20 percent of their time, for nine months, in our office. And they're working on innovation projects that are a direct contribution to the business needs of their departments. The league has been a place for people to come together to a neutral site to form a group of co-innovators across the state to coach each other from ideas to implementation.
The responses that we've gotten from leadership, from all levels of our agencies is that this time away from their office environment to come here, to meet other people from other agencies, to share ideas, to build that community of practice, has contributed the culture of innovation in their home agencies. So I think that while the idea may be somewhat unusual to some people at certain times, the league has been well received.
We're taking a nontraditional approach to solving these problems on an accelerated time frame and hopefully delivering those outcomes and results much faster than they might see otherwise.
You've mentioned in our past conversations the desire to be smart about how the state engages the private sector — what does that entail?
One of the approaches that we're trying to be better at is before we go to an RFP, let's write an RFI. Let's understand who's out there. Let's understand what might inform us to write a better RFP once we get there. That's something we were able to achieve with our 5G RFI — we were able to get a lot of insight about how we were able to remove some of those barriers for the private sector to deploy a statewide 5G network here.
We also, especially through our digital equity work, engage with several partners, including the Carnegie Foundation, Apple, EveryoneOn and Microsoft to provide digital literacy trainings, access to devices for Rhode Islanders. We collaborate not only with municipal public libraries across the state but also public housing authorities as strategies to connect with to the 26 percent of Rhode Islanders who have limited internet connectivity. We can think holistically about getting the hardware and the education into peoples' hands — we can also be smart about how to best reduce the barriers of entry to industry to expand and develop that network here. On the government side, we continue to build out our digital transformation work and our partnership with many of our agencies to develop websites and web applications that are intuitive, friendly, welcoming, and helpful.
We aim to take advantage of the resources available to help us build a better, connected state.
Because of its size, Rhode Island is a unique test bed for collaboration between state and municipal government — what your aspirations on that front?
We are unique in Rhode Island. We are roughly 1,300 square miles, we have 39 cities and towns, one state government, so we can be a lab state for innovation. We can test and scale quickly. And as it relates to our collaboration with our local governments, we can, as I mentioned with our digital equity work, partner with local libraries and public housing authorities in a meaningful way.
For example, we have a Next Generation Library Challenge right now called Studio Rhode — we have $10,000 grants to two libraries currently and four more this month for unrestricted funds to provide learning lounges, computer science training, provide makerspaces, and pilot a program to better serve the needs of their users. And those unrestricted grants are available because of our public-private partnerships.
Another way that we work with cities and towns, especially from an education perspective, is our CS4RI Initiative. We're working with local school districts from across the state to build the nation's most comprehensive statewide computer science offerings to our students.
But in general, we do have close relationships in Rhode Island — everyone is within a short drive of each other in the state and due to our size, we can prototype and scale solutions quickly here.
For innovation in service delivery, what projects or technologies do you see as having the most potential for government?
I think one is investing in our state's human resources. A large part of what we're doing here with the Innovation League, with our behavioral insights team, with our employee recognition programs, with our upcoming Innovation Academy launching in March — we work to be inclusive and open to all state employees to participate in, as public entrepreneurship is everywhere.
I think how we invest in our current workforce with training and development is important. We're creating a place where they can learn new techniques and apply them in a group environment. There's an opportunity to work collaboratively and take some risks and learn from failures and celebrate the great things that are happening in the state of Rhode Island. This is an immediate investment in the talented employees who are already here, and we hope it will attract new talent as well.
We have a wonderful Chief Learning Officer in Kathy Sisson who is deploying a learning management system across the State who serves as a great partner. There's some fantastically talented subject matter experts who know a lot about what they're working on within the state, and I think there's a fantastic opportunity there to use our learning management system as a tool to share that knowledge and to facilitate a community of practice of best practices within the state.
The other would be the work in our digital space. Roughly, we currently have as many web pages on our website as we do citizens, and there is a much more we can do to facilitate an intuitive and user-friendly experience in designing our digital footprint and web presence in a more effective way. We have an incredibly thoughtful DoIT team, led by Bob Martin on the digital team, who serves as a great leader in this work in establishing web governance and style consistent across the organization.
Those are two examples of how we're creating a government that's communicating smarter, sharing more intentionally, telling a better story, and also making the end-user experience a more pleasant one.
This interview was lightly edited for readability.