One Year In: Louisville website expands on new platform
After unveiling a new website last year, IT staff in the city are hard at work overhauling the site's open data portal and city services locator.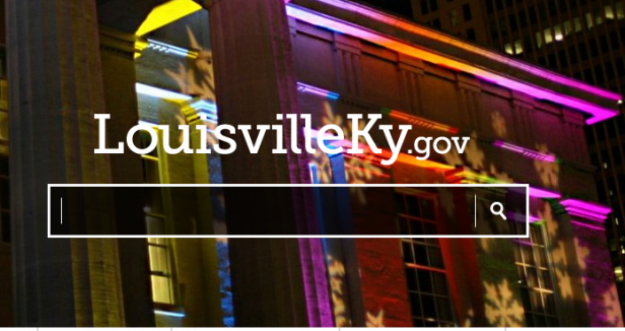 One year into the launch of a new city website, Louisville, Kentucky's IT department is working on a fresh wave of improvements to help the government better connect with citizens digitally.
The mobile-friendly louisvilleky.gov site, launched in October 2014, debuted with a number of new features including an open data portal, a city services locator and an improved internal search function.
Chief Information Officer Jason Ballard believes the transition to the new site represents a "huge success" for the city. It's also laid the foundation for his Department of Information Technology to add new public datasets and enhanced features for the roughly 225,000 people who visit the site each month.
"This is a great platform to build upon; that's one of the reasons we went to this type of framework," Ballard told StateScoop, referring to a Drupal open-source web content management platform developed by Acquia. "The next year or so down the road we're going to be focused on more of the personal, customized use to the citizen, so they can have a personal experience."
The site — which Ballard notes came at a cost of roughly $150,000 — already includes the "MyLouisville" tool, an app that lets users input their address and learn about relevant city services for their area like trash pickup. However, Ballard hopes to make the tool more "holistic" going forward, so that it includes services that could be useful for any business owner or citizen hoping to learn more.
"We want to continue to deliver more and more custom information to them based on what they're looking for," Ballard said.
Ballard adds that he's also planning on beefing up the city's open data portal and its 156 public data sets and completely overhauling the portal's back end.
"We're in agreement with another vendor and provider to overhaul our current open data portal to take it to a new system that will make it a lot easier for our employees inside the government to host data and extract data out of the various data sources," Ballard said. "It will present that in more graphical, visual ways, and also allow the consumer of that to manipulate what they see and how they want to represent that for their use."
The change will automate the process of posting data to the portal, Ballard said, which should simultaneously help make the government more transparent and cut down on the amount of effort for workers.
"When people do their day-to-day jobs, the data that's a product of that will automatically transition to an open format, so we don't have to work behind the scenes [converting it]," Ballard said. "We want to make that an integrated process," so that the data becomes "open and available."
Beyond the addition of the new services, Ballard has also trying to get more Louisville residents using the website. However, without a dedicated marketing department, that's meant being "very resourceful," working with local media outlets and cultivating a substantial social media presence, he said.
If Ballard's group can manage to achieve its twin goals of expanded engagement and improved services, the CIO is confident the website will help workers build a better Louisville.
"The more engagement and collaboration we can have between the public and the government groups, the better experience you're going to have, the better city you're going to have, the more trust you're going to have," Ballard said. "It allows the community as a whole to really grow and accomplish things it really couldn't if you weren't in collaboration with each other."
StateScoop's "One Year In" series evaluates people, projects and programs that are a year into their life cycle. Check back with StateScoop for more installments in the coming weeks. To read more installments in this series, click here.