Connectivity is still the 'building block' for IT modernization
Local IT officials said that without basic internet connectivity, efforts to modernize fancy new technologies won't realize their full benefit.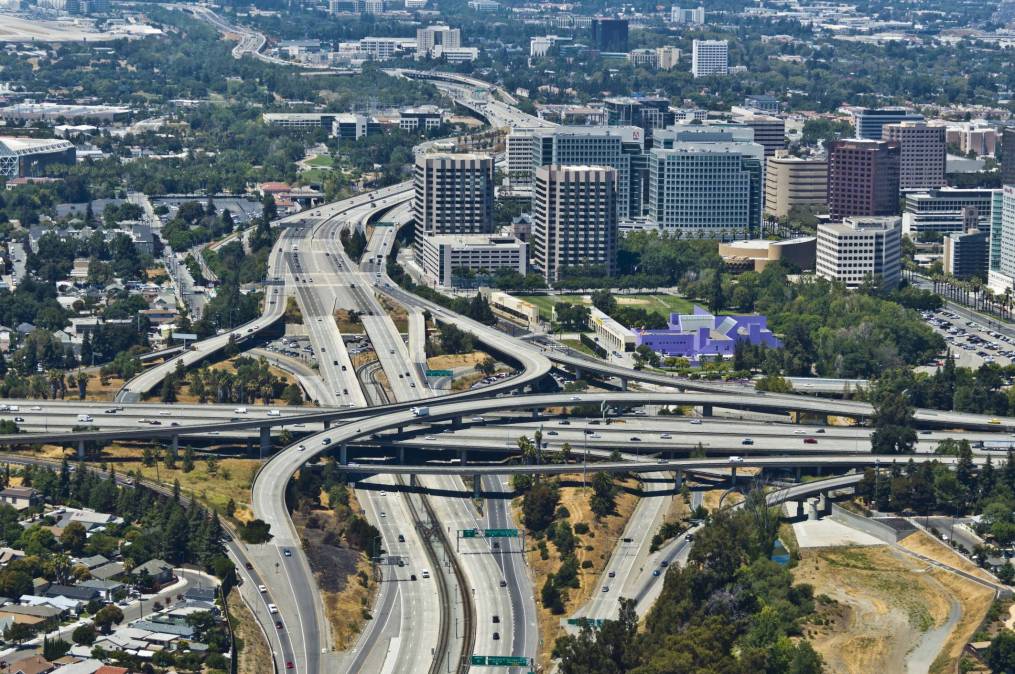 The COVID-19 pandemic accelerated the pace of modernization in cities of all sizes around the country over the past 18 months. But to take the next step in their digital transformation efforts — to enable innovations like new digital services, data-driven decision making and connected infrastructure — local government technology leaders say there are a few common key elements, like universal network connectivity and robust data analytics platforms, that are foundational to their IT modernization strategies.
The primary "building block" for a successful digital transformation, especially following the sudden increase in reliance on at-home internet connections during the pandemic, is affordable and reliable at-home broadband for both city staff and residents, said Grace Simrall, the chief of civic innovation and technology for Louisville, Kentucky. Despite becoming one of the first cities in the country in 2011 to develop an innovation team in local government, Louisville still faced connectivity challenges similar to those faced by thousands of other cities at the onset of the pandemic.
"From a foundational standpoint, you wouldn't build a house on sand, and until we get that connectivity foundation built, it's really tough to push too far ahead," said Chris Seidt, Lousiville's IT director. "Because as great as technology is in providing us with video conferencing and high resolutions where you can have some people in a room and some remote, if you don't have that foundation, its really difficult to deliver services that we as an IT shop are trying to push out."
Though Louisville was working on several connectivity solutions before the pandemic, including a middle-mile fiber network to interest more carriers in servicing the city, the lack of consistent connectivity is still limiting how well certain neighborhoods can access city services, officials said.
"We've been hosting city council meetings for like 19 months and still today have folks that live in certain parts of the community that connectivity isn't great and they just freeze up on video, disconnect randomly," Seidt said.
Civic participation
Louisville is far from the only city that rapidly had to shift city workers to working remotely and begin digitizing in-person government interactions like city council meetings. San Jose Chief Information Officer Rob Lloyd told StateScoop that at the onset of the pandemic the city scaled up several network connectivity pilots that were initially designed to provide connectivity for K-12 students and staff in school. When the pandemic hit, he said, those projects were repurposed to provide home internet for residents.
Those who had internet via those pilot programs could then tune into city council meetings from their homes for the first time during the pandemic, informing elected officials what their residents want and expanding civic participation throughout the city from dozens of people to thousands.
"You have to be brilliant at the basics before you can get at the transformational," Lloyd said.
'A continuous stream of information'
Reaching residents on the platforms they already use, rather than requiring them to sign up or apply for government services, is a goal for IT modernization plans in Dallas, CIO Bill Zielinski told StateScoop. Zielinksi said the latest technologies make for an "incredible and fascinating" time to be in charge of IT for a city, but that digital transformation can't outpace the expansion of affordable internet and access to public data for all Dallas residents.
"It's very exciting to think that we can — through [the "internet of things"] and being able to put these devices and sensors, cameras out on every street corner — pick up a continuous stream of information and then use that information to improve the lives of the people in the city," Zielinksi said. "That's where I really see, over the next five to ten years, that real growth is going to be for us. How we're going to meaningfully make lives better for the people in the city is not by waiting for people to come to us and ask for a service, but actually being out there and in the moment, in line, actively throughout the day, using these technologies to improve city services and improve the lives of residents on a day to day basis."
Dallas, like most places, doesn't have 100% of its households connected to the internet, and without internet access at home, it's unlikely those residents on the wrong side of the digital divide would be able to reap the same benefits of "the internet of things" as those with the internet. It's not that Dallas doesn't want to test new internet-connected and data-collecting gadgets that measure traffic flow, detect gunshots or measure environmental factors, Zielinksi said, but that those tests need to be scaled carefully.
"If you choose to move forward with these services at scale, in those areas of the city where that infrastructure already exists, then what you're actually doing is growing that digital divide," Zielinski said. "You're actually making that chasm between those who have that meaningful digital access and those who don't, because now you're layering other types of services on top of it. So those who have that service would have even more."
As federal stimulus funding for pandemic recovery begins to hit local governments coffers around the U.S. this fall, having a plan to build out affordable, reliable networks and to implement data-driven IT systems is more important than ever, Lloyd said.
"Local governments and state governments will have a one-time major investment to transform themselves for the next five to ten years. And if they aren't being called and saying we need to invest in you and these ways and they're not having those conversations, those cities and counties that actually are not part of the conversation are literally going to be years to a decade behind the ones that are," Lloyd said.