Nonprofit sues Chicago agency over police data release dispute
Thanks to a claim that a database of police calls for service contains sensitive information from the city's software provider, the Chicago Justice Project is heading to court.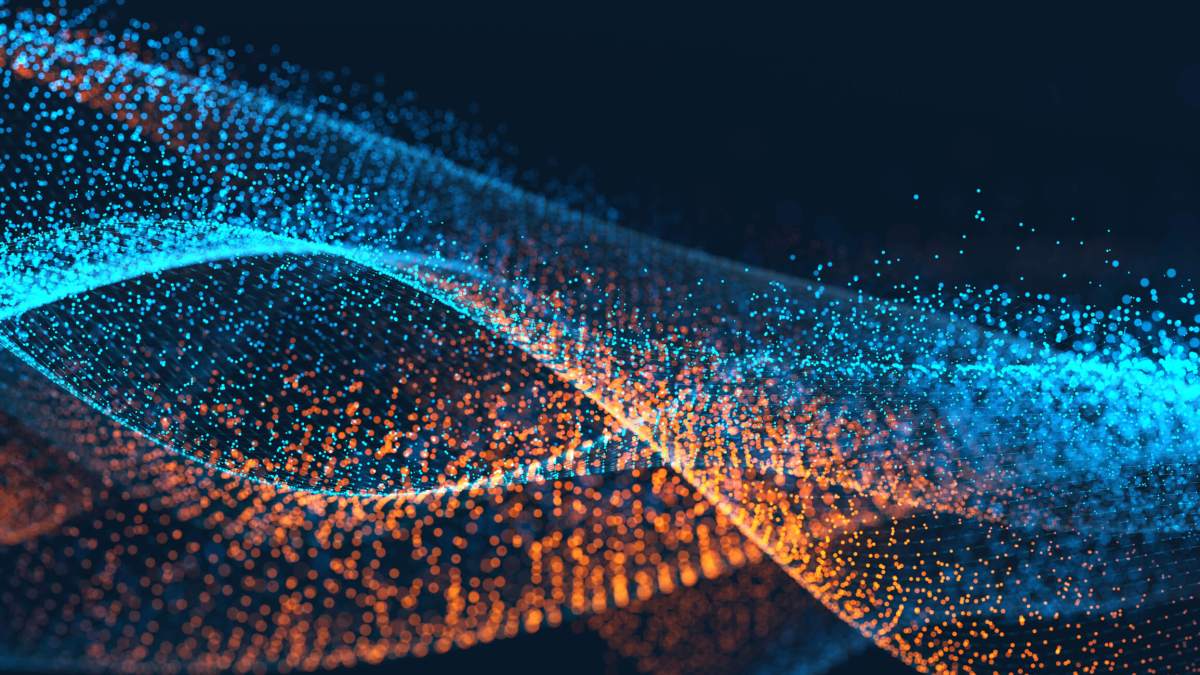 A Chicago nonprofit's push to study city police response data is now headed to a courtroom, thanks to a software provider's claim that the release of some of that data would hurt its business.
The Chicago Justice Project filed a Freedom of Information Act lawsuit against the city's Office of Emergency Management and Communications late last month, alleging the agency improperly denied the group's public records request for "data dictionaries" to shed some light on a database detailing four years worth of police calls for service.
Tracy Siska, the justice project's executive director, told StateScoop the dispute stems from his attempts to analyze that data, which details how police respond to 911 calls, stretching back to January. Though the emergency management office eventually agreed to release that data set "after delay after delay," Siska said many of the fields were completely indecipherable.
"Some of the stuff was obvious, the date, the police event type," Siska said. "It was the other stuff related to police response that we had no earthly idea about. There was a field that was a mixture between letters and numbers, some kind of code."
Accordingly, he went back to the agency and asked for the data dictionaries that accompany the database to serve as a key to decode those complex fields. But when they refused, he simply filed another public records request for those documents, prompting the FOIA denial now at issue.
"I said, 'OK, I'll send another FOIA in and get this data dictionary, I don't know why you're making me do this," Siska said. "They basically responded saying releasing it would reveal trade secrets of Northrop Grumman, and thus it was barred from release."
Indeed, the agency claimed that Northrop Grumman — which provides it with the software necessary to manage its call system — hoped to protect that data through non-disclosure agreements with the city, as its release would "damage the company's ability to compete for similar state and local programs for public safety service."
"The market for state and local government public safety products is very competitive with few competitors," the agency's FOIA officer wrote in a letter to Siska. "A company's technological advances are amongst the key differentiating factors in this industry…Release of this information would also provide insight into Northrop Grumman's technical approach, enabling competitors to reverse engineer their technology."
Documentation dispute
But when Siska filed yet another request for documents from Northrop Grumman detailing the nature of its agreements with the city surrounding the data, he said they merely gave him a letter from Northrop dated after all of his original correspondence with the city.
"It basically looks like they came up with an excuse, then got a letter from Northrop trying to justify the excuse," Siska said. "The law is clear, you can't retroactively design an excuse…They had to know right then and there they had definitive proof that what we were asking for was covered by trade secrets. They had nothing, clearly they made it up."
Spokespeople for the agency did not respond to requests for comment from StateScoop about Siska's claim. A Northrop Grumman spokesperson declined to answer questions about the case, writing in an email that "[the agency] asked if we believed the Northrop Grumman information [the nonprofit] requested was exempt from disclosure under FOIA, and we responded to that request."
Yet Siska is skeptical that the company has any substantial interest in protecting that data, and he worries the city is merely trying to prevent him from studying the information. Specifically, he's interested in learning more about how seriously police officers treat complaints about sexual assaults based on which neighborhoods those calls come from.
"We've heard, anecdotally, of disparities existing across different communities, now we'd be able to prove it or disprove it," Siska said. "Because if you look at just police data, all you get is what they write a report for, what they consider a credible incident, and you have to move on from there. You don't know the world of calls, so we'd be able to see disparities if they exist."
What makes a trade secret?
Luckily for Siska, public records experts claim FOIA allows him access to the data dictionaries, clearing him to perform that sort of analysis.
"If the data dictionary is basically a legend interpreting this data set, this spreadsheet, then it's not going to be useful without a data dictionary," said Maryam Judar, executive director of the Illinois-based Citizen Advocacy Center. "So from a public interest perspective, the release of the data dictionary is in the public interest and, under FOIA, there's a strong presumption for disclosure and it's the public body that decides whether or not it's going to take an exemption."
Sara Kropf, an attorney running her own practice in Washington, D.C., said that sort of argument might make for a "good opening statement," but there are better points to make around the city's invocation of the trade secrets exemption.
"They can't just say, 'We don't want to give it up,' of course they don't want to give it up," Kropf said. "But does it actually fit the definition within the exemption itself? I don't quite see an answer to that yet."
[Read more: Illinois weighs bill to speed access to police video footage]
Eric David, an attorney with the North Carolina law firm Brooks Pierce, noted that there are certainly plenty of cases where vendors successfully protect their trade secrets when contracting with the government. He allows that it's "entirely possible" that Northrop "slices the bread one way, and it's different from everybody else" when it comes to compiling the call for service data.
But he admits that he's a bit puzzled that the emergency communications agency didn't provide a more robust response to Siska's request for documentation outlining why the data is protected as trade secrets.
"There has to be a contract and I don't understand why they wouldn't have produced that in response to the FOIA request," David said. "Northrop Grumman is not doing business with the city of Chicago without a contract, I don't believe that. So what would typically happen is the contract can designate trade secrets and the city says 'We'll do our best to protect them.'"
Yet Kropf doesn't think that even evidence of some contractual agreement would be enough to convince a judge.
"The court isn't just going to defer to that, especially because the government relies so much on third party vendors to provide information to the government that, if we relied on contractual provisions to control it, then it'd swallow up FOIA," Kropf said. "The court is going to be careful not to hurt Northrop Grumman along the way, but I think they're going to have to say more than, 'We have a contractual provision.'"
David suggested the nondisclosure agreements that the city referenced in its FOIA denial letter could give the agency some cover, since they show the company took "reasonable measures to protect" the data dictionaries. Yet Don Craven, an Illinois attorney specializing in media law, noted that previous state court decisions indicate that a judge wouldn't uphold such an agreement.
"If a public body can simply agree to keep public records private, [that] sort of blows a hole in that whole 'public records' theory doesn't it?" Craven wrote in an email.
Indeed, Judar argues that "just saying it's proprietary isn't enough," and believes "there have to be some facts that bolster their point." Kropf expected that someone from Northrop Grumman could deliver an affidavit to that effect, and David even thinks the court could allow them to do so confidentially.
"Somebody's going to have come in from Northrop Grumman and say, 'Here's a little bit more about what the information is, here's why it's proprietary, here's the time and money we've invested in creating it, here's why it's unique, not what everybody else is doing, and here's why it would harm us,'" David said. "It's a very tricky thing to do, to explain why something is a trade secret without revealing the trade secret."
More legal action, or a compromise?
Kropf and David even suggested that the company could go one step further and file a "reverse FOIA lawsuit" to prevent the city from releasing the data, and Judar notes that there is some precedent in Illinois for businesses to take that sort of action.
"The tell will be, will Northrop Grumman come in and litigate the case?" David said. "Because the city, let's assume there's not some ulterior motive not to disclose the information, then the city doesn't really care about the trade secrets, it's just that Northrop Grumman does. If it really is their position, then they'll intervene in the case and help the city with the defense."
Yet both David and Kropf think a judge could help the two sides negotiate an amicable deal to end the case quickly before things get that far.
"It strikes me that there's a practical solution here much more than a legal one," Kropf said. "There could be a compromise here, where enough information is given to the Chicago Justice Project where they understand what these data fields are but not giving them anything that goes to Northrop's trade secrets or proprietary processes to collect the information."
Siska is indeed hopeful to earn a "quick settlement" in the case, but he laments that "in Chicago, you never know." After all, he noted that Mayor Rahm Emanuel and Chicago's police department have faced plenty of scrutiny over a lack of transparency in recent months, yet he's locked in a court battle over the release of records all the same.
"Especially in Chicago, this is just the way they've always operated, and unless there's marching orders to the contrary, this is the way they're always going to operate," Siska said. "Clearly, whoever sends the marching orders hasn't done so, despite all of the events that have occurred in Chicago and nationwide over the last nine, 12, 15, 18 months. Astonishing, but not surprising."