Meet the StateScoop 50 GoldenGov Nominees: Delaware CIO James Collins
In this Q&A, StateScoop introduces StateScoop 50 GoldenGov nominee James Collins, the chief information officer of Delaware.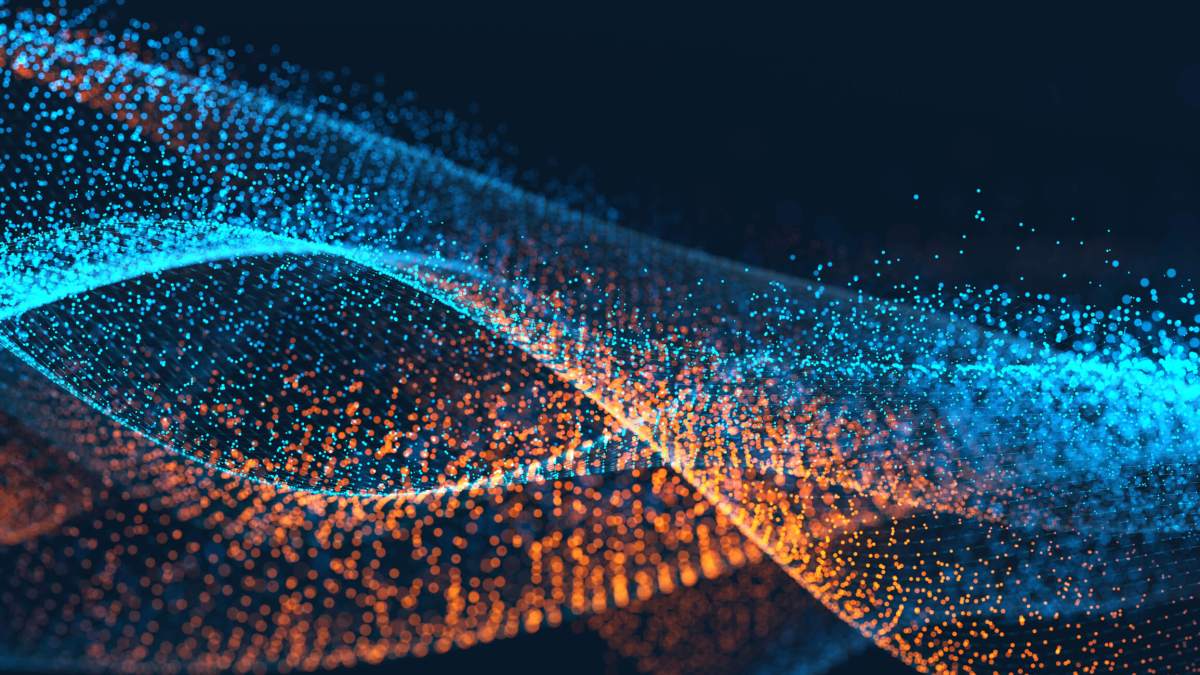 Delaware Chief Information Officer James Collins has spent the last year trying to push broadband into every corner of his small state.
He worked with the Legislature and a private sector vendor to install more than 300 miles of new fiberoptic broadband infrastructure across Delaware, particularly in rural, underserved areas. But Collins said there's still work to do and, looking forward, hopes to further expand access to high-speed, reliable and low-cost internet services.
For these efforts and others, Collins was nominated for a StateScoop 50 GoldenGov award, which highlights the visionary leaders in government working to set the course of the future of the industry.
StateScoop chatted with Collins about his efforts in the state, his plans going forward and his advice for the next generation of state IT leaders.
Editor's note: This interview was edited for clarity and conciseness.
StateScoop: Tell us about some of your main achievements over the past year that may have resulted in your nomination for a GoldenGov award?
James Collins: I'm extremely proud of expanding and improving broadband access in the state because of the positive impact on education, economic development and quality of life for the citizens of Delaware. The challenges in many parts of Delaware are the limited options for access to reasonably priced broadband services. We worked with the Delaware General Assembly to create the Delaware Broadband Fund to develop a public-private partnership with Lightower Fiber Networks, who installed more than 300 miles of new fiberoptic infrastructure across the state in underserved areas. The new fiberoptic infrastructure will enable internet service providers to offer new services to citizens and businesses across the state and especially those located in rural communities. Delaware has been consistently ranked nationally in the top three states for availability and speed of broadband services by Akamai Technologies Inc., which publishes a quarterly "State of the Internet" report. We have made significant progress in incentivizing broadband providers to expand their services in Delaware, but we have more work to do.
We continue to make significant progress with IT centralization to optimize the state's technology resources. The process has helped mitigate significant risks by stabilizing technology platforms and infrastructures. We now manage more than 42 percent of the full-time information technology workforce, and support 65 percent of the state's desktop computers through a centralized service desk. An enterprise desktop support team, strategically located across the state, enables quick response to any agency desktop issue reported. We continue to combine technology contracts, consolidate data centers and infrastructure and use enterprise applications to increase efficiency and avoid costs. In addition, our goal for ITC is that it ultimately enables agencies to focus on what they do best while working collaboratively with us to deliver the most innovative services.
In addition, we are committed to safeguarding the state's information assets against unauthorized use, damage and loss. We continue to be vigilant about protecting data, defending against cyber incidents and achieving a high level of cyber resiliency. To that end, I am proud to serve as the Chair of the new Delaware Cybersecurity Advisory Council. The council was established by the Governor's Executive Order 55 and will be the central interface for coordinating cybersecurity information sharing between and among the public and private sectors. The council is comprised of at least 11 members from state agencies, higher education and small and large businesses to serve as the hub for sharing critical cybersecurity information and promoting collaboration both within and across industry sectors. The council will also work to mitigate cyber risks through recommendations to establish protection plans and cyber event response strategies for high-value sensitive information and assets within the state. We have had our initial kick off meeting where many innovative ideas were discussed. I am excited to get started with this initiative.
SS: What are you most proud of accomplishing during your time in your role? What's still left to be done?
JC: I am excited about the broadband accomplishments, the future of this important initiative and the positive impact it will have on the lives of Delawareans.
We are working with the legislature to allocate funding to develop a roadmap to ensure all citizens have equal access to fast, reliable, and cost effective broadband services throughout our state. We need to increase the adoption of broadband in residential areas and increase service options for economic development by promoting infrastructure development.
SS: What's been the biggest challenge you guys have faced in the past year? How'd you overcome it?
JC: Government faces a constant challenge to do more with less. We have had to diversify and modernize our approach by instituting enterprise monitoring and security tools that scale to virtual environments. We have also had to work with agencies to adopt enterprise tools to migrate to software as a service, or SaaS, offerings. One of the biggest challenges to accomplish this is the demand for IT resources.
We are trying to overcome these challenges by expanding recruitment efforts, working with strategic vendor partners and creating a pipeline via internships. We have also had to employ a strategy to grow talent by creating associate positions in various IT disciplines. But what is vitally important is that we recognize how dependent we are on technology to deliver state services. When we acknowledge that reliance, it will result in technology being viewed as a key strategic asset. For many years, information systems and applications have been considered cost centers. While I fully understand that agencies have had to make difficult operational choices between funding routine operations versus funding for information technology, it is critical that prioritizing and properly resourcing technology not be ignored. Over time, the lack of investment in information technology places us at extreme risk. Information technology needs to be considered part of the state's critical infrastructure. Just as we fund highways and roads that drive the economy, information technology infrastructure is what the state's business operations rely on daily.
SS: Why public service? What lessons would you like to share with the next generation of state and local IT leaders?
JC: At my core, I like to help people. I also have a real passion for continuous improvement. Being an IT leader in the public sector enables me to make a positive impact by serving our agencies and citizens with exciting new technology solutions that enhance the quality of their lives. This challenges my team and me to deliver innovative solutions that transform how government will deliver services in the future to make a constructive and lasting impact.
Always remember IT is a support agency to the entire organization. To become a strong business partner and resource, we must listen to our customers, agencies, businesses and citizens. Ask yourself: What do they need from government to be successful? What can we do to improve our services? How can we use technology to make a positive difference?
SS: What advice do you have for next year's eventual class of GoldenGov nominees?
JC: It's important to always be flexible and visionary. You must look to the future anticipating and embracing the changes that will come. Understand that your customers of tomorrow will be different from your customers of today, so you must be able to adapt, innovate and ensure that you are implementing the technology that will meet and exceed your customers' expectations.
Government must make sure that citizens receive the services they need and businesses can easily interact with government. Never settle for mediocrity or be lulled into a state of complacency. Always be looking ahead and anticipating what's next.
This Q&A is part of a StateScoop series highlighting the nominees for the StateScoop 50 GoldenGov award. Winners of the StateScoop 50 awards will be announced on May 4.