Mayors: Go beyond data portals and into actionable insights
Cities need to capitalize on data to make smarter decisions, not merely push data to online portals for transparency's sake, insist SXSW panelists.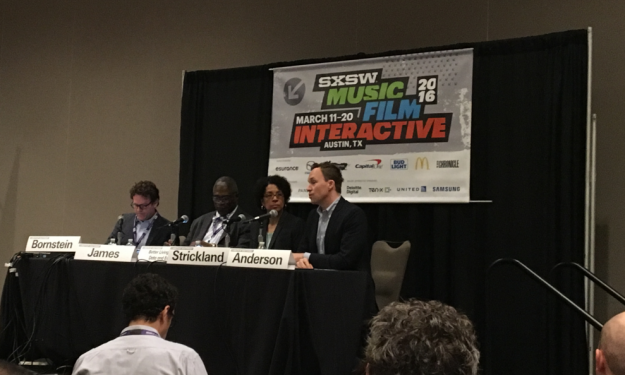 AUSTIN, Texas — City officials need to use data as a strategic asset instead of just pushing it publicly for transparency's sake, a panel of smart city thought leaders said.
In a panel Friday at South by Southwest Interactive, Marilyn Strickland, the mayor of Tacoma, Washington, said cities should take a page from the private sector's playbook and use data in an experimental way to attempt to make a difference.
"Using data analytics helps government do a better job," Strickland said. "We want to make sure that we communicate [to employees] that it's okay to fail. If we're going to be innovative, then we have to create these systems within our governments that say it will be okay."
Jim Anderson, who leads Bloomberg Philanthropies' public sector innovation program and oversees the company's 'What Works Cities' initiative, said the company aims to invest in mayors so that cities can use the data they collect to galvanize their citizens around creative solutions.
The financial support, as well as the mentorship that Bloomberg's network of "What Works" cities can provide, gives mayors the chance to make better, more economical decisions for the taxpayers, he said.
"We think mayors and local government [using data to drive decision making] can be one of the answers to the trust gap that is growing among citizens and governments," Anderson said. "We're not talking about creating meaningless open data portals, we're talking about how we bring data and evidence into our daily decision making."
Strickland, whose city of Tacoma was named one of Bloomberg's "What Works" cities, said that tapping into the example and the resources of the nationwide effort meant more than funding, it meant having access to being able to improve the citizen's user experience with government from the work of other cities in Bloomberg's program.
"It wasn't the word 'Bloomberg' and money," Strickland said. "It was really about doing something different. When citizens interact with government, they don't want it to be a horrible experience".
When cities collect and act on the data they collect, they can subvert the politics of governing and instead focus on delivering actionable results, Kansas City, Missouri, mayor Sly James said. Plus, data gives cities the ammo they need to back up decisions under pressure.
"I've always believed in facts and data because that's what we have to present," James said. "If we can establish a baseline of dealing with facts and data, then we can always justify what we do."