'It's OK to fail' Cincinnati mayor says of tech and data efforts
"Walking what you talk is incredibly important in these leadership roles. I fail all the time," Cincinnati Mayor Aftab Pureval told a Washington D.C. event.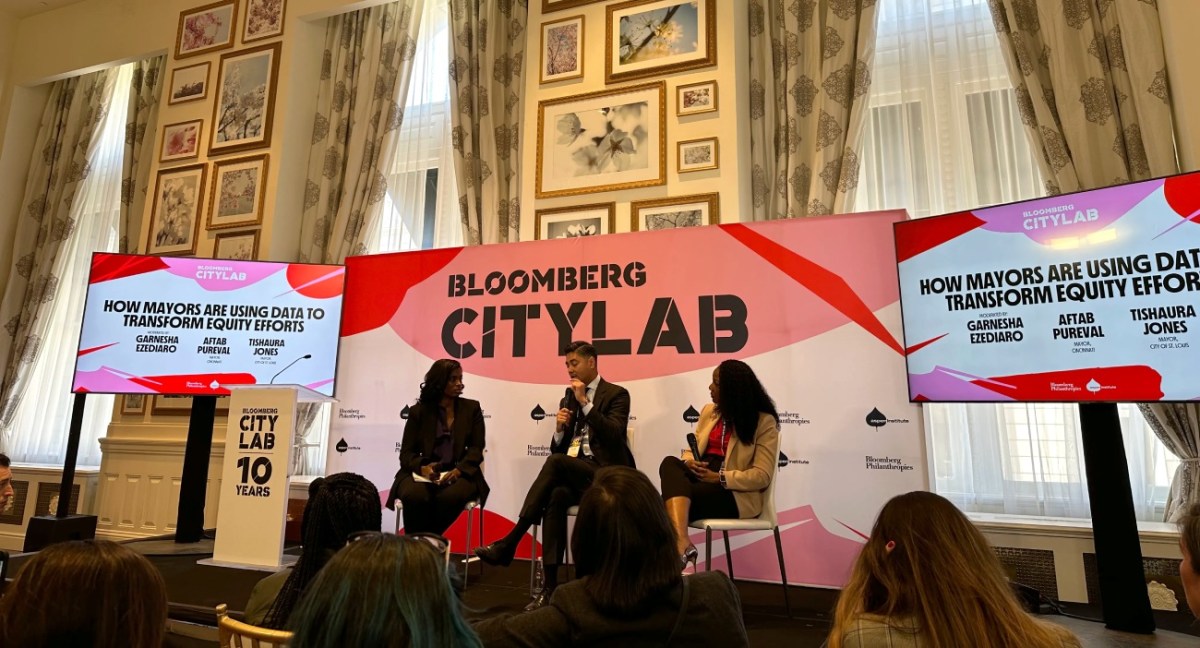 Data-driven innovation in government is challenged by risk mitigation and the threat of failure, according to Cincinnati Mayor Aftab Pureval, who said he uses defeat as a learning experience.
"One of the biggest things that I've tried to do, through data, is create a culture that, it's OK to fail as long as we're learning from it, iterating and ultimately get to a better place," Pureval said during a Thursday panel hosted during the Bloomberg CityLab event in Washington D.C. "Walking what you talk is incredibly important in these leadership roles. I fail all the time."
Cincinnati is among the many cities using data to inform its decisions and improve how the city operates. Pureval said that involves fostering connections with technology companies to make strategic investments in technology and maintaining the integrity of its publicly available datasets.
Pureval told StateScoop after the panel that data also helps cities spot digital inequities in their communities and decide how to allocate funding or where to invest in new infrastructure.
"We are one of the most connected cities in the country for broadband, but nevertheless, there are discrepancies and so there are inequities," Pureval said. "Being able to have those public-private partnerships is critically important to get access to the kind of neighborhood-level data that we need in order to map out where the outages are and then make strategic investments."
Like many other cities, Cincinnati hosts an open data portal, where residents can access city data that spans issues of public safety, housing, economic development and beyond. Pureval said his city is proud of operating a "robust" data portal while prioritizing data privacy.
"We take great pains to not just anonymize the data, but also to make sure that the data integrity is incredibly strong," Pureval said. "Those two factors are huge priorities for us when we're getting data, cleaning data and then publishing data."