New mayors need data to succeed, says Bloomberg Philanthropies
Bloomberg Philanthropies urged new mayors to use existing technology initiatives to avoid having to "reinvent the wheel" of government innovation.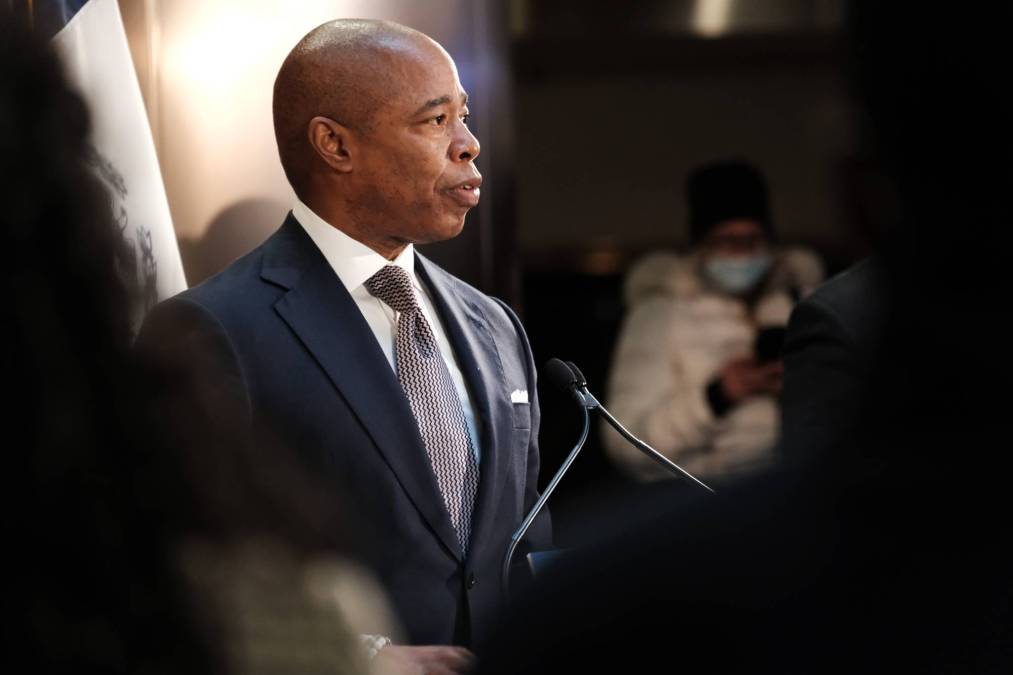 Bloomberg Philanthropies this week encouraged new mayors to include data analytics and technology development — two areas for which the organization offers grants and educational opportunities — as key components of their agendas in 2022.
In a blog post published by Bloomberg Cities Network, a Bloomberg Philanthropies initiative launched out of Johns Hopkins University that connects mayors and "government innovators," the organization offered general advice to new mayors around the country on how to approach issues including climate change, homelessness and the digital divide. As one of the country's largest philanthropic organizations, Bloomberg Philanthropies offers millions of dollars in grants and curriculum for hundreds of mayors every year to expand their data-driven decision making skills.
New mayors — including Andre Dickens in Atlanta, Eric Adams in New York City, Bruce Harrell in Seattle and Michelle Wu in Boston — have been outspoken about their interest in using data to improve equity, something Bloomberg Philanthropies has dedicated several initiatives to over the past decade.
"Some new mayors may be shocked to find their city halls running essentially as analog organizations," the blog post read. "Internally, they may find aging data systems and some records still kept on paper. Externally, digital services—where they exist—are likely to be stuck at 1.0 versions that feel clunky compared with the slick apps we are all now accustomed to."
Adams, a former New York City Police Department programmer, has called the city's current array of government services "dysfunctional" and has advocated for a model of "real-time governance" that would see the city replicate the NYPD's digital crime-tracking tool to provide data on other government initiatives. Adams has also promised to build an all-in-one digital platform for residents to access all city services.
Wu, who assumed office in November, has committed to studying gaps in broadband access throughout Boston to improve digital equity, as well as boosting the accessibility of existing online transportation and health care applications offered by the city.
New mayors should "harness data and digital," the post read, specifically by setting an expectation as soon as they assume office that every resident should have access to quality digital services, which exploded in use over the past two years of the COVID-19 pandemic.
In Atlanta, Dickens has called on technology firms to help the city stamp out its digital divide by expanding broadband access, and said the city will be "at the table" for emerging technologies such as blockchain, autonomous vehicles and clean energy. Adams has demonstrated his interest in blockchain and cryptocurrency technologies by offering to convert several of his paychecks as mayor into bitcoin as a show of confidence in cryptocurrency.
The Bloomberg post encouraged new mayors to adopt a digital-first strategy by appointing agency leaders and commissioners who share their "appreciation of the leap-frog service enhancements technology can fuel" and vision for a digital government.
It recommended agencies tap into "innovation" as a culture, including the use of Bloomberg Philanthropies' Innovation Teams and the organization's new innovation center at Johns Hopkins University. These can help mayors avoid "reinventing the wheel" every time they want to innovate a government service, the post stated.
Collaboration, the organization said, can also play a role in helping new mayors solve challenges. The organization said mayors who "plug in" to Bloomberg Philanthropies — and other organizations, such as Code for America — can benefit from the shared knowledge and support of their peers and subject matter experts.
"Being mayor can be lonely: No one else in the city holds a job anything like it. It's critical for mayors to connect with their peers across the country, and even around the world," the post read. "Those connections don't just help when the job gets difficult. They also open doors to new ideas and collective action that amplify the impact mayors can have as a leader."