Los Angeles city controller updates online property map to boost housing, economy
Los Angeles isn't making the most of its nearly 14,000 government-owned properties. City Controller Ron Galperin wants to do something about it.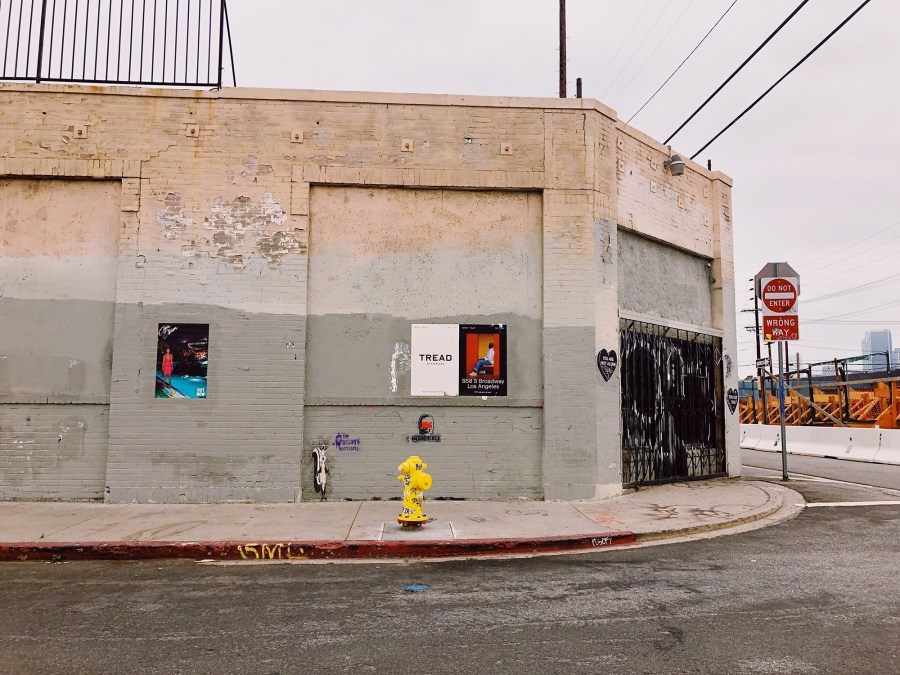 The office of Los Angeles Controller Ron Galperin released an upgraded online tool this week that maps nearly 14,000 government-owned properties within the sprawling city's limits. The new map is designed to help the city make progress on crucial issues like affordable housing, homelessness, and economic development by making it more diligent about how it manages valuable publicly owned spaces, Galperin said in an interview with StateScoop.
"The city never viewed itself as a portfolio manager and I've been seeking for it to view itself as exactly that," Galperin, a former real-estate lawyer, said. "There is tremendous opportunity that comes with all these properties."
The new tool, called Property Panel, is an updated version of a map Galperin's office launched in 2017.
In addition to using Esri's Story Maps software, which presents the city's property data through a more user-friendly and narrative-driven interface, the tool now also indexes properties owned by Los Angeles County, the state of California and the federal government, as well as the Los Angeles County Metropolitan Transportation Authority and Los Angeles Unified School District. Properties can be sorted by political district, owner or neighborhood, while individual properties can be explored more deeply through links to the city's open data portal.
"There is so much value to be unlocked here that can add tremendous benefit here in Los Angeles where land prices are so high," Galperin said.
Galperin said most properties won't undergo changes as a result of this data being made available, but it might reveal underused parcels and abandoned lots that could be repurposed to improve the city's housing efforts. He recalled one case in which a parking lot was converted into a senior housing complex while retaining much of the existing parking capacity — a "win-win."
Los Angeles County's homeless population grew 12 percent to about 59,000 over the last year. Inside the city of Los Angeles, Mayor Eric Garcetti has made solving homelessness one of his administration's hobby horses, but the debate is currently mired in solving immediate sanitation issues, to say nothing of finding a long-term solution.
Galperin said there's a "perfect storm" of complex factors that have exacerbated the issue, including drug addiction, mental illness, the criminal justice system and a regulatory process that makes constructing new housing an odious task for developers. The county's median home price reached a record $615,000 last June. Rents are up, too. A few maps won't solve the city's housing issues, Galperin said, but they might provide a realistic starting point for policy discussions.
"It's not a question of how you make housing affordable, but how you make it more affordable than it is right now," he said.
A 'frustrating' history
Galperin, who was first elected to his position in 2013, is working with Garcetti's office, city agencies, council districts, private real estate developers and community groups to think more comprehensively about the untapped potential of government-owned properties. The work isn't just about transparency, but encouraging centralized and pragmatic management of public lands, said Michael Kelly, executive director for the Los Angeles Coalition for the Economy and Jobs, a nonprofit that works with Galperin's office.
"Anecdotally, driving through Los Angeles you can see a vacant piece of land for housing that's been vacant for more than a decade," Kelly said. "It could take an outside investor a year just to figure out what is happening with that property."
Beyond maps, Kelly said the work Galperin's office is doing to build new relationships between government, community and industry is promising, but it's also building on a "frustrating" history. Kelly said the community has no shortage of ideas of how to pair these properties with the city's housing and homelessness issues, but oversight of the properties is fragmented while the gears of local government have turned slowly. Meanwhile, real-estate developers struggle to keep pace with Los Angeles' growing population.
"We have a surging homeless population," Kelly said. "There's no reason why this stuff should be sitting around. The frustration is that no matter how much you invest in technology, it still comes down to people and it comes down to the culture."
Within local government, Kelly is calling for more expertise on how to work effectively with the real estate industry for the purposes of economic development and housing. He said there's a shortage of people working in Los Angeles-area governments who know how to partner effectively with the communities and developers to finish deals.
"There's no real core group of experts on issues like this," he said.
Kelly pointed to cities like New York and Boston, which have transformed various areas of their cities through creative partnerships. That's where Galperin has his sights set next. Now with reliable data available, his office has hired an economic research firm to identify which of the 14,000 government-owned parcels the city ought to be focusing on to find new revenue streams for the city or open new housing opportunities.
It just depends what a given property's "best and highest use" is, Galperin said.