California lawmakers pass on third DMV audit, for now
Legislators say they'll let two current investigations yield results before pushing ahead with yet another one.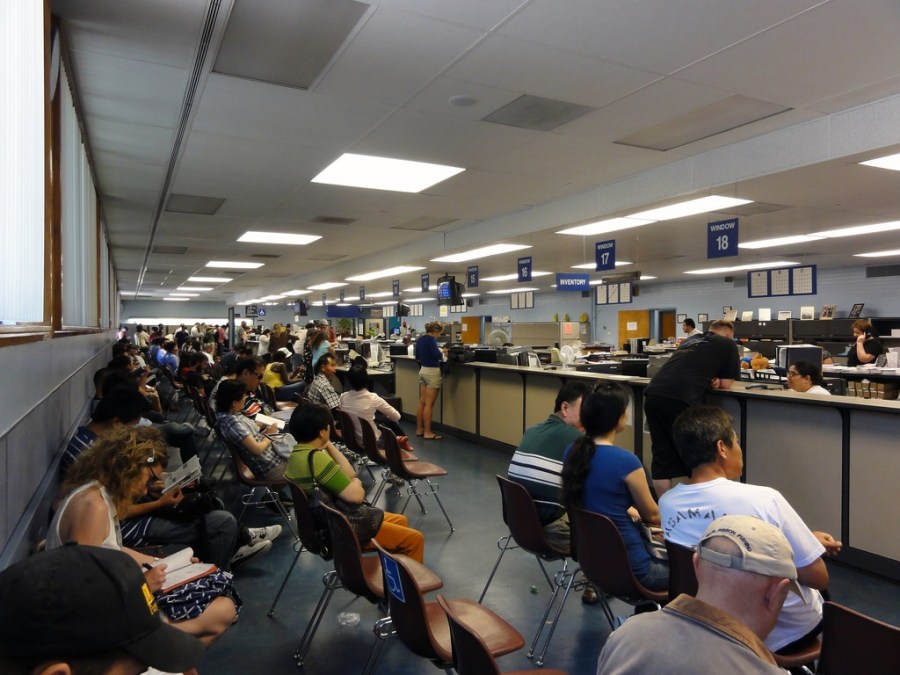 Members of the California State Legislature voted Wednesday against directing the state auditor to investigate the Department of Motor Vehicles and its recent technological misfortunes.
State Sen. Richard D. Roth, the chairman of the Joint Legislative Audit Committee, told StateScoop that he supports audits of the DMV, which he acknowledged has "serious IT issues," but that he wants two other ongoing investigations to yield results before bringing in State Auditor Elaine Howle.
"We need to let this process continue so when we send the state auditor in there — to the tune of the cost of almost $400,000, by the way — she has something new to look at," Roth said.
The California DMV is currently being investigated by a "strike team" assembled by Gov. Gavin Newsom and led by California Government Operations Agency Secretary Marybel Batjer. That group is using as its roadmap a previous audit of the DMV completed by the state Finance Department under the direction of former Gov. Jerry Brown. That audit, released in March, found the DMV had a "reactive culture" and was saddled with decades-old IT infrastructure that accounted for frequent service outages.
An additional investigation by the professional services firm Ernst & Young is expected to release its findings later this year.
Among its recent mistakes, the DMV botched its roll-out of Real ID, a new form of identification the Department of Homeland Security is requiring states to adopt by Oct. 1, 2020. Rushing to meet the deadline, the department announced in April it had failed to collect two forms of identification from more than 3 million cardholders, invalidating their new IDs until they provided additional documentation.
The DMV will close its offices for half the day on July 24 to train its staff on the details of Real ID. Former department director Jean Shiomoto told lawmakers last year that a shortage of staff and the complexities of explaining the new identification to card applicants was straining her department's ability not only to meet upcoming deadlines, but to conduct daily business. DMV wait times frequently began exceeding six hours last summer. Shiomoto stepped down last December.
The department also announced last September it had incorrectly registered more than 20,000 people into its voter registration system, an error the department would later owe to a confusing interface used by its staff. The Los Angeles Times revealed in April that same system had attempted to connect with servers in Croatia just days before its public launch last year, raising concerns with the department's IT security practices.
The DMV's IT issues have lingered for years in large part due to funding constraints, Roth said. But it just got a $242 million boost that'll bring its total spending in the upcoming fiscal year to $1.36 billion, as part of the $214.8 billion budget lawmakers adopted this month.
"Our view on the senate side was 'we've charged these people to fix this problem, we have to give them the money to do it.'" Roth said. "We want to fix it because, as my colleagues and I have noted, the DMV is where Californians have contact with their state government."
This story was updated on July 1, 2019 to correct an error. The DMV will close its offices half the day on July 24, not June 24.