FCC announces $20 billion for rural broadband providers, schedules third 5G auction
FCC Chairman Ajit Pai said the new fund will bring internet access to 4 million homes. He also announced a new 5G spectrum auction, to be held Dec. 10.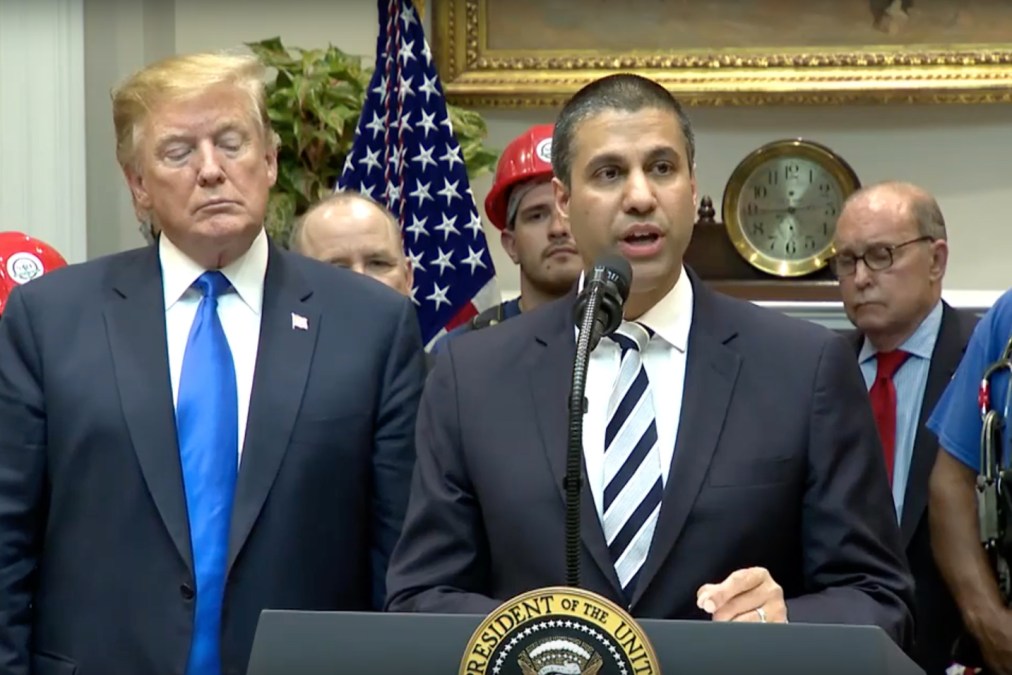 Federal Communications Commission Chairman Ajit Pai announced Friday a $20.4 billion fund to expand rural broadband, plus the commission's third spectrum auction for 5G wireless coverage.
The new Rural Digital Opportunity Fund would re-allocate funds from the FCC's current subsidies to provide internet for 4 million homes over the next decade, Pai told reporters on a conference call. Through a reverse auction, service providers will receive portions of the $20.4 billion to lay fiber in rural, underserved areas.
"We want to get this program stood up as soon as we can, because we recognize the need to close that digital divide in rural America," Pai told reporters on a Friday morning conference call. He followed the call with an announcement at the White House.
The proposed fund, which Pai says will be formalized later this year, would be one of several efforts the FCC has launched in the last two years to expand rural broadband coverage. The Mobility Fund Phase II project aimed to divvy up $4.53 billion in funds to service providers between AT&T, Verizon and other large carriers, but is currently on hold after incongruent coverage maps from providers and state governments were discovered.
The FCC's own 2018 broadband report estimates that 30 million Americans lack access to high-speed internet, though a recent fact sheet released by the Commission touting progress in broadband deployment was dubbed as "misleading" by critics, including Commissioner Jessica Rosenworcel. States such as Tennessee, Oregon and Colorado have accelerated their own rural broadband efforts in the meantime.
Pai, a former Verizon lobbyist, also said the next 5G auction, scheduled for Dec. 10, will be the FCC's largest one yet. The commission will sell millimeter-wave spectrum at three different frequency bands: 37 gigahertz, 39 GHz and 47 GHz. These frequencies are advertised to offer speeds up to 100 times faster than 4G, but with limited range.
Rosenworcel, a frequent critic of Pai's, applauded the FCC for selling off more high-band spectrum, but said the federal government is writing off mid-band spectrum — which offers lower speeds over longer ranges — potentially costing the United States a competitive advantage.
"Today the US announces auctions in the 37, 39 & 47 GHz bands. Good," she tweeted. "But the US is focusing 5G efforts on high-band spectrum, while the rest of the world is focusing on mid-band airwaves. Our failure to do so is a problem & we need to pivot to mid-band now or risk falling behind."
Rosenworcel also criticized the Trump administration's broader 5G policies.
Though this auction will supply providers with 3,400 megahertz of spectrum — more than the 1,550 that the FCC has sold in two auctions since November — it's still unclear when 5G connectivity will be commercially available. Several large cities, including New York, Chicago and Indianapolis have deployed 5G antennas, but 5G-capable consumer devices are not yet on the market.