Indianapolis to become fourth city with 5G internet service from Verizon this year
The city will join Houston, Los Angeles, and Sacramento to be among the first to offer the high-speed wireless service by the end of the year.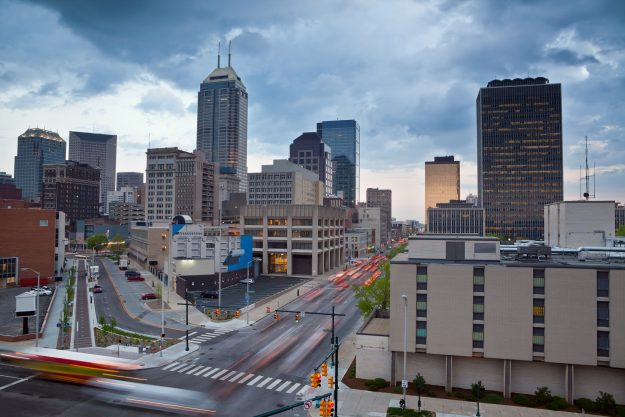 Indianapolis will become the fourth American city to get 5G residential broadband service this year, Verizon announced this week.
The telecommunication giant, which is also America's largest wireless provider, announced on Tuesday that Indianapolis will join Houston, Los Angeles, and Sacramento as the first cities in the country to get access to the next generation of wireless service. 5G is advertised to be 100 times faster than the 4G LTE wireless technology available today.
According to its press release, 5G home internet service will begin in the four cities by the end of the year, and Verizon is planning on beginning to provide 5G mobile services early next year.
"Indianapolis is one of our nation's leading tech and business hubs, making our community a natural location to launch innovative new technology. I applaud today's announcement by Verizon, naming our city one of the first 5G cities in the nation and look forward to the increased connectivity for our residents," said Indianapolis Mayor Joe Hogsett in the release.
As part of its marketing effort, Verizon is including YouTube TV and Apple TV 4K with the initial 5G broadband offering in all four cities.
Verizon is also laying the groundwork for 5G internet in other cities. In June, the company announced a deal with the city of San Jose, California that will allow Verizon to lay fiber optic cables and install small cell antennas in the city — both of which are used to deploy 5G service.
Other cities are also planning on 5G, with or without Verizon. In June, the New York City Department of Information Technology and Telecommunications began accepting proposals from firms interested in working with the city to install 5G technology in the future.