Sidewalk Labs, Waterfront Toronto meet to decide future of project
Whether Toronto's controversial Quayside project will continue will be settled in a meeting between city stakeholders and Alphabet's Sidewalk Labs on Thursday.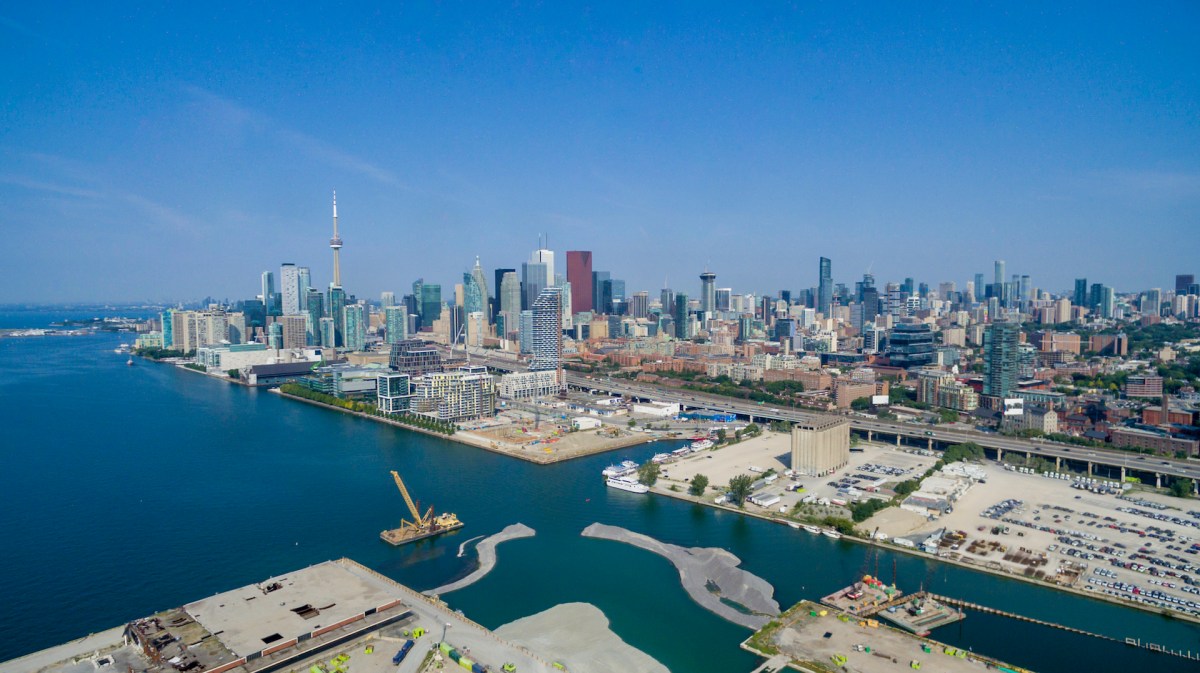 The future of Toronto's "smart neighborhood" project in the city's Quayside district will be decided on Thursday. The neighborhood's intergovernmental development agency, Waterfront Toronto, will hold a board of directors meeting Thursday morning to determine whether key elements of the controversial project — including how data is collected and stored, whether new transit will be built and the size of the development — have been sufficiently addressed by the city's development partner, Sidewalk Labs.
Thursday's meeting is the deadline for Waterfront Toronto to resolve these and other issues with Sidewalk Labs, a subsidiary of Google-parent company Alphabet that won a contract to develop Toronto's Eastern shore in October 2017. From the beginning, the company has envisioned turning at least 12 acres of the neighborhood into a futuristic, data-driven neighborhood built around sensors that collect data on virtually everything, from weather to traffic to pedestrian movement. In June, Sidewalk Labs released a 1,500 page Master Innovation Development Plan that detailed how such a neighborhood would operate. The project, officially labeled Sidewalk Toronto, has drawn ire from residents, public officials and data privacy experts who say the City of Toronto must control the data collection and storage process, not Sidewalk Labs or other vendors.
Many of the issues that Waterfront Toronto had with Sidewalk Labs' master plan were immediately called out in an open letter from Steve Diamond, the chairman of Waterfront Toronto. Diamond took issue with Sidewalk's vision of expanding the scope of the development from 12 acres to 190 in what the group called an Innovative Design and Economic Acceleration, or IDEA, district. He also objected to Sidewalk Labs' assertion that they be the lead developer on the project, rather than Waterfront Toronto.
Diamond also raised issue with Sidewalk Labs' demand for new public transit to be built, including a light rail estimated to cost $1.2 billion, and the group's data-storage proposal that would have involved an independent data trust and that he said would not have met Waterfront Toronto's privacy standards.
"Whether the Quayside project proceeds or not, the conversation we are having is important for all of Toronto," Diamond wrote in the letter.
The parties have met regularly since June to try to resolve disagreements over key details in the Sidewalk Labs' master plan. On Thursday, if Diamond and the Waterfront Toronto board have not resolved the issues outlined in Diamond's letter, they can choose to terminate the agreement with Sidewalk Labs, as announced in a notice posted by Waterfront Toronto in August. If the issues are resolved, Waterfront Toronto will conduct a formal review of the plan sometime before March 31, 2020.
"Waterfront Toronto has pushed for a realignment on these critical issues in order to ensure that we have met our mandate to the public good, before determining if the [master plan] can proceed to an evaluation," Andrew Tumilty, the spokesperson for Waterfront Toronto wrote StateScoop in an email. "These discussions continue, and to be clear, [Thursday], our Board of Directors is scheduled to meet to decide on whether or not these issues have been resolved, and the [master innovation development plan] can proceed to a formal evaluation."