Colorado's FirstNet office challenges AT&T's take on interoperability
The state authority claims the vendor building the nation's public safety communications network is not following Congress' instructions, and has asked the FCC to clarify.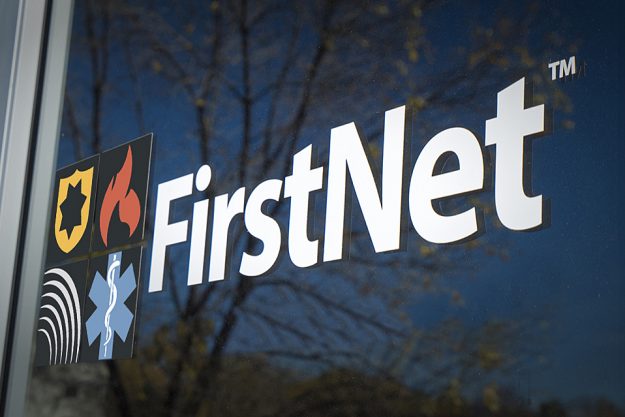 A Colorado office responsible for overseeing the state's deployment of FirstNet, the national public safety communications network, is asking the Federal Communications Commission to ensure the network will work seamlessly for users on all carriers. But state officials expressed frustration when the technology office of Democratic Gov. John Hickenlooper subsequently rescinded the request, and AT&T, the network's operator, says it's already implementing the network exactly in the way that Congress and the public safety community asked.
A July 6 filing from the Colorado Public Safety Broadband Governing Body, or CPSBGB, an entity nested inside the Governor's Office of Information Technology that oversees Colorado's FirstNet involvement, requests that the FCC clarify and establish rules to ensure interoperability between cell carriers on the FirstNet network. When Congress mandated FirstNet's creation in 2012 , it prescribed that "the First Responder Network Authority shall ensure the establishment of a nationwide, interoperable public safety broadband network."
If a network is interoperable, it means that users of any cell carrier, including the four largest — Verizon, AT&T, Sprint and T-Mobile — can communicate with each other without any interruption or additional services required to be purchased by the consumer. Today's commercial networks, for instance, are interoperable.
AT&T became FirstNet's vendor in March 2017, but the Colorado office's filing claims that neither FirstNet nor AT&T is prioritizing interoperability.
"Recent statements by AT&T and FirstNet indicate that there is presently no intention to establish standards or agreements with other commercial carriers to ensure prioritized interoperability for critical public safety applications and access," the filing says. "We fear that without standards or agreements to ensure prioritized interoperability, first responders will continue to experience issues related to interoperability that will effectively leave the status quo unresolved."
In a statement provided to RadioResource Media Group, AT&T offers a dissenting view, claiming its public safety network is being built to allow FirstNet subscribers to "seamlessly communicate with customers on commercial networks of AT&T, Verizon, Sprint or T-Mobile, and vice versa, just as they can today."
"Remember," AT&T's statement reads, "the legislation behind FirstNet calls for a single, nationwide broadband network that will drive interoperability for first responders across agencies and jurisdictions — not replicate a patchwork of networks. This is what public safety urged Congress to create. But we know there are industry players working in the background to dismantle the vision of FirstNet for their own gain. And it's our obligation to see to it that public safety wins."
A First Responder Network Authority spokesperson told StateScoop the goal of public safety and Congress was clear when FirstNet was created — it was to build "a single nationwide public safety network."
"That mandate is being fulfilled and the state of Colorado is an integral part of that success," the spokesperson wrote in an email. "Through our on-going consultation and advocacy efforts with Colorado, and every state and territory, we are confident these efforts will help guide current and future network advancements and drive innovation for public safety. No other network has this — it is unique to FirstNet. We look forward to continuing to work with and support Colorado's public safety community as their network is implemented in the state."
The 10-page filing from the CPSBGB asks that the FCC "clarify that ensuring interoperability is a fundamental responsibility of FirstNet and that FirstNet must ensure that interoperability is supported at all levels including network, services, applications, and devices." But a letter from the Colorado Governor's Office of Information Technology sent on July 13 requests that the FCC not take any further action on CPSBGB's request, saying that it will work with the CPSBGB and FirstNet to resolve CPSBGB's concerns.
CPSBGB officials said the letter from the governor's office is "disheartening" and being made without their consultation. Carl Stephens, a CPSBGB member and executive director at the Garfield Emergency Communications Authority in Rifle, Colorado, said that how the state regards the board's expertise has changed since it was renamed when the state opted into FirstNet in December 2017.
Before Colorado announced that it was opting into FirstNet, it became one of just two states to conditionally award an alternative FirstNet contract to another vendor, a signal that the state was at least considering opting out of the AT&T deal. At that time, CPSBGB was previously known as the Colorado FirstNet Governing Body, but changed its name to represent a broader array of public safety communications functions beyond just FirstNet.
"During the opt-in/opt-out decision, the governor seemed to value feedback from the Colorado FirstNet Governing Body, but since now we are the Colorado Public Safety Broadband Governing Body, it appears that our opinion and the opinion of public safety is no longer valued," Stephens said.
All 56 states and territories ultimately opted into FirstNet, but Colorado was one of the last to do so, citing potential coverage gaps in rural areas. Verizon, which has launched its own public safety network core and is claiming it will be interoperable, maintains 65 percent of the market share in Colorado, while AT&T has just 15 percent.
CPSBGB's filing also notes that it is unlikely that a single network will serve the majority of public safety users via a commercial carrier, requests that the FCC establish rules for all roaming arrangements to ensure interoperability, and open a rule-making docket to address the issue of roaming and prioritization.
This story was updated on July 18 to clarify that the Colorado Public Safety Broadband Governing Body resides within the Governor's Office of Information Technology and additional minor edits were made to clarify the chain events.