Colorado lifts municipal broadband restrictions 
Gov. Jared Polis signed legislation rolling back a 2005 law that limited local governments' ability to build their own broadband networks.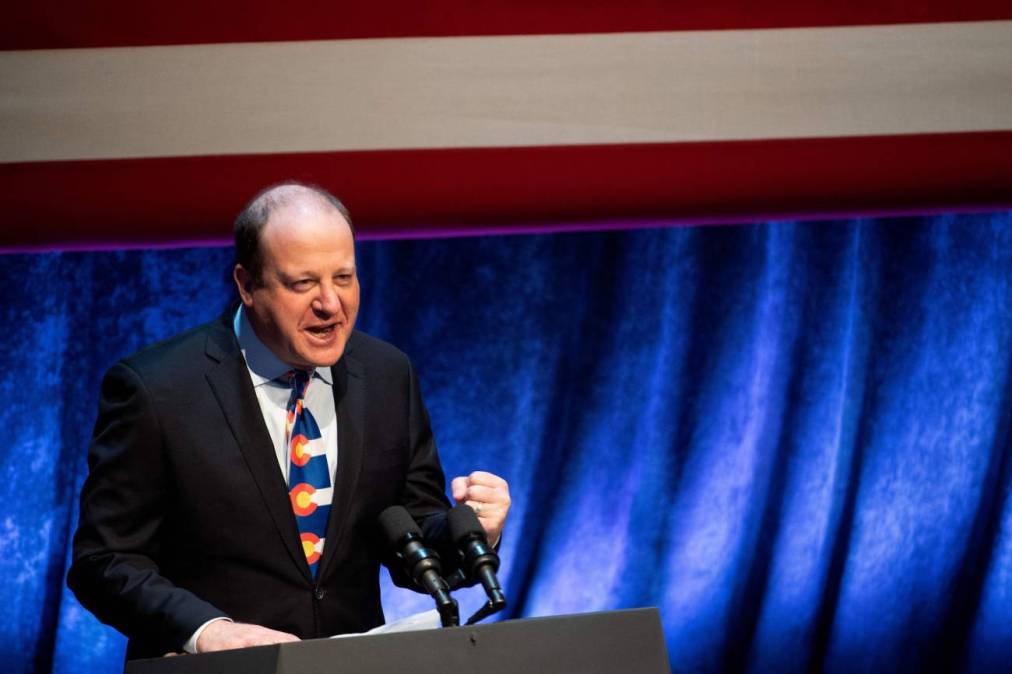 Colorado Gov. Jared Polis signed a bill Monday giving the state's local governments greater flexibility in creating municipal broadband networks, removing a roadblock that could have prevented the state from quickly distributing upcoming high-speed internet expansion funds from the federal government.
Colorado officials expect to eventually receive between $400 million and $700 million from the federal government's Broadband, Equity, Accessibility and Deployment program, a fund that requires states to describe their efforts to ensure that non-traditional broadband providers can compete for funding alongside more established providers.
To avoid any potential BEAD disbursement disagreements, Colorado revised a 2005 law that prevented local governments from entering the broadband market or spending funds without first securing voters' approval. This revision "removes the biggest obstacle to achieving the governor's goal to connect 99% of Colorado households by the end of 2027," Brandy Reitter, executive director of the Colorado Broadband Office, said in a press release.
"Today the state took a big step in establishing a competitive economy for generations to come," Reitter said. "Each local government is in a unique position or different phase of connecting residents to high-speed internet, and this bill allows them to establish broadband plans that meet the needs of their communities."
While Colorado's 2005 bill forced municipal governments to jump through hoops to demonstrate public support for their broadband expansion plans, many communities still found ways to work around this rule.
Between 2008 and 2022, a total of 122 communities decided to opt out of these state-level restrictions, authorizing themselves to make local broadband decisions, according to data collected by the Colorado Municipal League, a nonprofit organization representing 270 Coloradan cities and towns.
Jaclyn Terwey, a legislative and policy advocate for the municipal league, told StateScoop that previously, Colorado's local governments that had not opted out of the 2005 law "could not apply for BEAD funding or any other state or federal broadband funding."
Without the revision to state law, those cities and towns "would have continued to lose out on substantial funding opportunities," she said.
The consumer advocacy group BroadbandNow reported recently that 16 states still have laws prohibiting communities from launching their own broadband networks. But that may change as more states begin reviewing these restrictions in order to avoid "potentially public (and lengthy) legal battles with the U.S. government over BEAD grant funding opportunities," the group said.
While the National Telecommunications and Information Administration has denied that it will deny or delay funding to states that block the creation of community broadband providers, some states are still urging the NTIA to revise its rules.
In an April 20 letter to NTIA Administrator Alan Davidson, 11 Republican senators criticized what they called the administration's "favorable treatment to government-owned networks over private investment."
"This misguided incentive, which was not included in the [Infrastructure Investment and Jobs Track], could divert program dollars to less capable providers — a real risk given municipal broadband's track record of costly failure," the letter read.
But Terwey said that municipal networks create internet services tailored to a specific community.
"This revision," she said, "empowers local governments to provide or partner to provide broadband services to their communities without costly local elections and creates additional opportunities for public-private partnerships and access to federal funding."