Boston tests API approach to develop new permitting site
The city is rolling out a new online portal for construction permits, but the new site could also represent a fundamental shift in how Boston does business.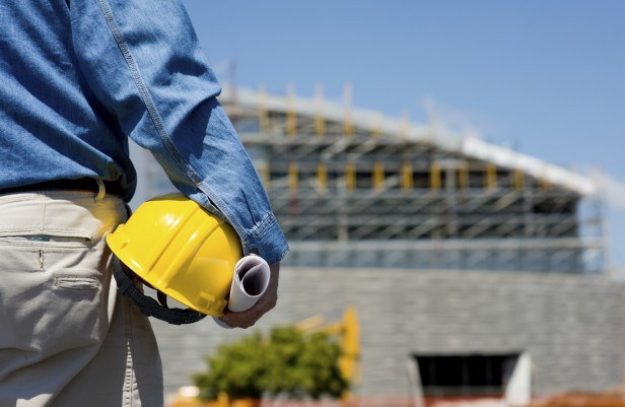 Boston's IT staff is trying to simultaneously change the way they build software and streamline the city's construction permitting process with a new website.
On Nov. 2, Mayor Martin Walsh announced the launch of the "Boston Permits & Licenses" online portal, which features a streamlined user interface to help homeowners and contractors more easily track the progress of major construction projects. Rather than hiring a contractor to build a complete permitting system, the IT office opted to construct an API that would act as a "glue" between the front end and back end of the portal.
Chief Information Officer Jascha Franklin-Hodge told StateScoop that the API gives the city more flexibility to select vendors better suited for designing different pieces of the system — and it makes it easier for the city to switch vendors.
"What we're trying to do with this project is both solve some specific problems around permitting and licensing for the people investing in the city of Boston, but also to learn how to do a more iterative approach to development," Franklin-Hodge said. "We think that's probably the way in which government software will be built in the future for all sorts of applications, not just this."
Matt Mayrl, deputy CIO, said Walsh had flagged the permitting system as a contender for an overhaul in January 2014.
"As Mayor Walsh came into office, he made it a priority to make it a better experience for someone going through the permitting process," Mayrl said. "So for us, in the technology office, we faced the question right off the bat."
But as Mayrl started to examine the city's old permit system, he realized that the tools in place "weren't going to be able to provide the quality user experience that we really wanted." In response, the city hosted its first civic hackathon, called "HubHacks," in August to start generating ideas around how to create a "supportive user experience" with a new system.
With those results in hand, the department set about building the API for the portal, and once that was completed, Mayrl said it helped the city "work with a much broader range of partners" when it came time to issue a RFP.
"We had 12 responses to the RFP, which is, for us, a very robust set of responses, with companies ranging from those with 15 employees to your typical government IT partner," Mayrl said.
By December, the city settled on Accela and OpenCounter, a smaller firm out of San Francisco, to team up on the project.
Now that their work is finished, Mayrl said the new portal is making it easier for people managing complex home improvement projects. The new system groups together all relevant permits for a project, meaning that people can track the review process for both the permits they've applied for and those that their contractors are working to obtain.
"It also allows you to go ahead and eliminate some of the constant entry of data," Mayrl said. "If you needed to pull three permits for a kitchen remodel, you'd have to manually enter your name and the project details that were essentially shared across multiple permits."
But Mayrl notes that there are other features coming to the portal in the near future. Not only will the portal eventually include every permit or license available in the city, but Mayrl also hopes to create a tool that "will guide someone through understanding exactly which permits they need in any given project."
He believes that addition could help fuel a boom of new business in Boston.
"I firmly believe we have some projects that just don't go forward because people can't fully wrap their head around what's needed to move forward," Mayrl said. "I think, two, three years down the road, as the tool is fully developed, we'll actually see more work being done in the city of Boston."