Autonomous vehicles projected to make traffic worse some places, better in others
By encouraging ride-sharing services over from public transit, autonomous vehicles were found by researchers to generate various changes in traffic congestion in different regions.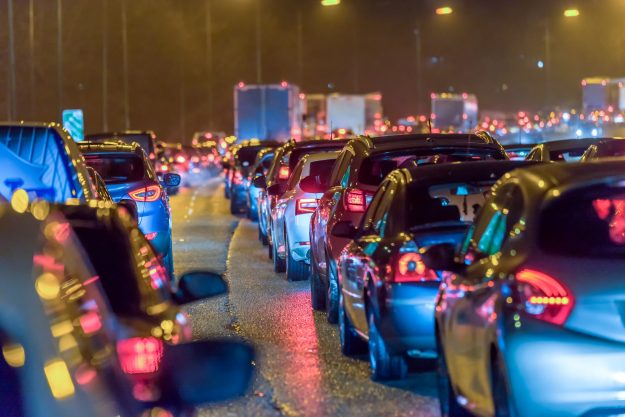 As hundreds of cities across the globe test self-driving cars, a new study on their effects has found that local governments will be key in implementing the technology — and dealing with some of the consequences.
The report , released on June 27, is the result of a three-year collaboration between the World Economic Forum and The Boston Consulting Group, and used the city of Boston to explore both the impact of self-driving cars on urban spaces and how cities can use the technology to their advantage.
On the impact of autonomous vehicles, the study predicted that as the technology becomes ubiquitous, commuters may abandon public transit in favor of calling an autonomous ride-share, like Lyft or Uber. In the Boston region alone, the study predicts a 30 percent increase in the rate of ride-hailing and taxi services as a result of autonomous vehicle proliferation.
This, the study suggests, would lead to a 5.5 percent increase in congestion in downtown areas. The popularity of ride-sharing apps, however, has been found to increase congestion in cities even without the widespread availability of self-driving vehicles.
To address this potential outcome, researchers recommend that Boston and other cities consider implementing infrastructure specifically for self-driving cars, like passenger pick-up and drop-off zones, and priority lanes.
There are also projected benefits to the technology, however. Despite congestion downtown, ride-sharing autonomous vehicles will decrease the number of cars on the street by 15 percent, and cut overall travel times by four percent.
The study suggests that in areas outside of city centers, like Boston's Allston-Brighton neighborhood, self-driving cars would actually decrease traffic congestion by as much as 12 percent, and the number of parking spaces needed in Boston would be cut in half.
Authors of the report argue that such a dramatic reduction in parking spaces would allow Boston, and cities like it, to rethink how urban spaces are designed and used.
Of the 5,500 consumers in 27 cities that were surveyed, more than 60 percent said they were ready to use autonomous vehicles. The study found that the single most important benefit for those surveyed was not having to look for parking — as a self-driving car could drop off a passenger before parking itself.
The report's authors conclude by urging local governments to be open and proactive in integrating autonomous vehicles into their infrastructure.
"As the line between public and private transportation systems in cities becomes increasingly blurred, policy-makers have an opportunity to develop incentives that enhance urban mobility for all city residents, not just the wealthy," they write.