6 finalists share electric vehicle charging ideas in NYCx challenge
One winner to be named in July may get a shot at pitching ideas to city departments and help push the region toward its sustainability goals.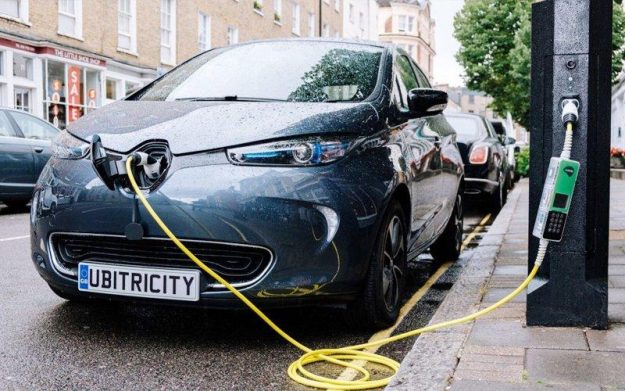 As New York City works toward dramatically increasing electric vehicle use, six competition finalists demonstrating new charging technologies were announced by the office of Mayor Bill de Blasio on Friday.
The finalists, each of which received up to $13,000 to demonstrate their technologies, are part of a " Climate Action Challenge " first announced in December under the city's NYCx initiative , designed to "encourage global entrepreneurs to partner with the City to propose solutions to real-life problems and deliver groundbreaking business models that transform and improve the way we live."
One winning technology showcased by finalists "may" find its way to a longer demonstration with the city's transportation or administrative services agencies, influencing the course of the region's environmental history. New York's goal is to have one-fifth of all registered vehicles be electric by 2025.
The six finalists:
The technologies being developed by the finalists could make it easier for residents to switch to "alternative, clean modes" of transportation, de Blasio said. By the city government's accounting, about one-third of its greenhouse gases come from transportation, which is 90 percent private vehicle pollution.
The winner of the challenge will be announced in July.