Virginia blames voter registration outage on fiber cut
A federal judge ordered an extension of the voter registration deadline after a cut cable near a government data center led to an outage of the state's voter registration portal and other services.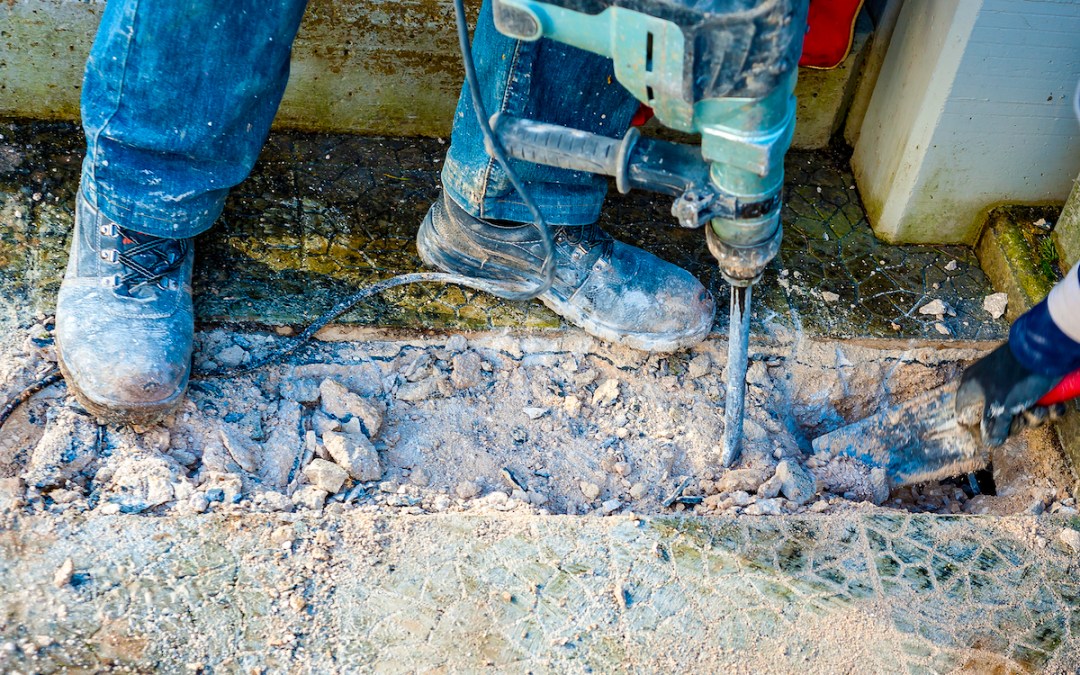 An outage of Virginia's online voter registration system and other government services that lasted for more than six hours Tuesday was the result of an inadvertent fiber cut near a government data facility, state officials said, occurring on the same day the state's voter registration window for the Nov. 3 election closes.
The outage was reported about 9 a.m., as Virginians seeking to file or update their voter registrations flocked to the state Department of Elections' website. The fiber cut, which occurred near the Commonwealth Enterprise Solutions Center in Chester, which opened in 2017, also knocked out several other government websites, including a COVID-19 portal and other sites operated by the state Department of Health.
"This morning the Department of Elections was alerted by the Virginia Information Technology Agency that a fiber cut near Rt. 10 in Chester near the Commonwealth Enterprise Solutions Center was impacting data circuits and virtual private network connectivity for multiple Commonwealth agencies," a department spokesperson told StateScoop. "This has affected the Department's citizen portal along with local registrar's offices across the Commonwealth. Technicians are on site and working to repair the cut; updates will be provided as work progresses."
VITA officials said Tuesday afternoon that the outages occurred after a crew performing a roadside utilities project in Chesterfield County accidentally struck a fiber bundle servicing the data center. State, county and Verizon teams are worked to repair the damaged connections, VITA said.
"Technicians have been on site all morning working to repair the fiber cut as expeditiously as possible," the VITA statement read. "While no estimated time of restoration is available as of noon, VITA will continue to provide updates from Verizon's technician crews as work progresses."
The online voter registration system was restored about 3:30 p.m.
Tuesday was the last day to register to vote in Virginia, eight other states and the District of Columbia. Early voting in Virginia began Sept. 18, and so far nearly 1 million people have cast ballots in the Nov. 3 general election. But interest in this year's election remains historically high, and the outage of the registration site led to immediate demands for state officials to grant an extension of the registration deadline.
Lt. Gov. Justin Fairfax wrote on Twitter that he was "officially calling" for an extension to be granted.
Former Gov. Terry McAuliffe also released a statement on the outage.
"The shutdown of the Virginia Department of Elections portal will disenfranchise Virginians across the commonwealth unless there is an extension of the voter registration deadline," he said. "We have made great progress in Virginia to make voting easier in our commonwealth, we must continue in that vein by remedying this situation at this critical time."
During a press conference in Richmond Tuesday afternoon, Gov. Ralph Northam said he lacks the legal authority to move the deadline, that he'd welcome a court order doing so. Late Tuesday, a coalition of voting-rights groups, led by the Lawyers' Committee for Civil Rights Under Law, filed a lawsuit in federal district court, which was supported by state officials.
A judge on Wednesday ordered that the online voter registration page remain open until 11:59 p.m. Thursday.
Voter registration in Virginia remains available by mail and by dropping off printed forms at city and county registrars' offices.
Virginia is not alone in seeing its online voter registration system crash on a deadline day. Last week, Florida granted a one-day extension of its deadline after a surge of user demand on the original Oct. 6 deadline overwhelmed its registration website.
This story has been updated.