Virginia IT agency's operations chief follows CIO out the door
Jonathan Ozovek, chief operating officer for the Virginia Information Technologies Agency, said he'll step down at the end of the month.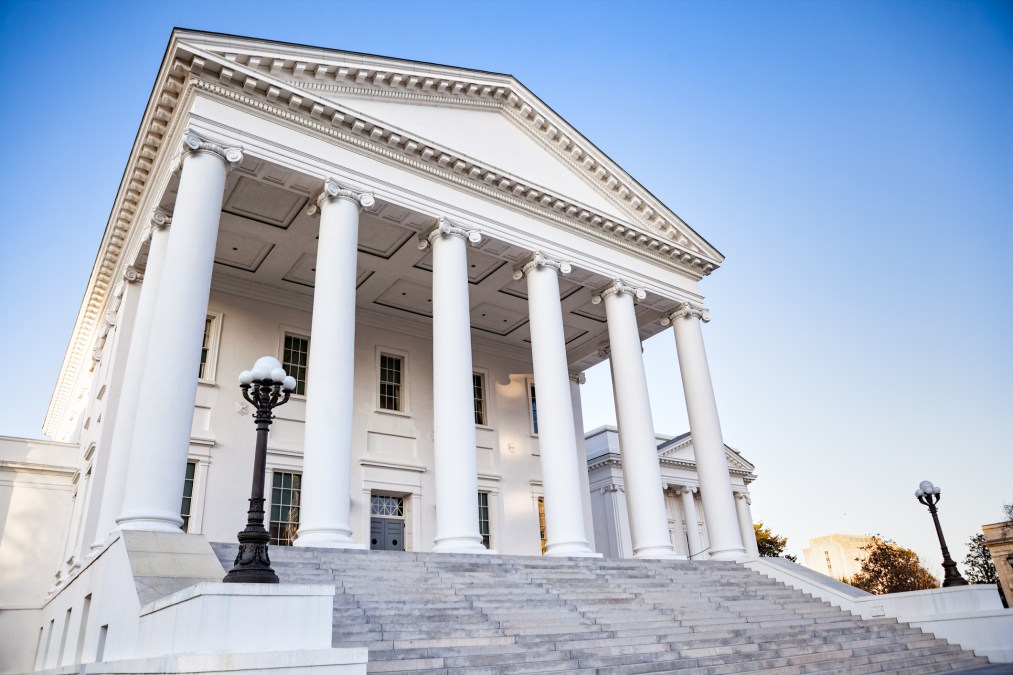 Jonathan Ozovek, who's spent the past three years as the Virginia Information Technologies Agency's chief operating officer and right hand to former Chief Information Officer Nelson Moe, told StateScoop this week that he'll step down at the end of the month.
Ozovek was recruited in 2019 from the private sector to fill a new role in the commonwealth's IT agency designed to give Moe more time to build relationships with vendors and customer agencies. As the bureau's inaugural COO, Ozovek's responsibilities straddled operations, data and supply-chain management. His time with the commonwealth coincided with a period of rapid technological transformation as the agency continued developing an IT procurement model that allowed the state to purchase from more than one vendor after a departure from its longstanding contract with Northrop Grumman.
The timing of his departure, which closely follows Moe's resignation last month, was no mistake, he told StateScoop.
"I said upon arrival that I'm gone when Nelson's gone," Ozovek said in a phone interview. "The reason by that is Nelson personally brought me on in 2019 to perform a turnaround on VITA and then to push technology transformation in Virginia. I do believe we've achieved very good success and we have one of the best teams out there in terms of technology."
Following a career spanning nearly 20 years and more than a dozen private-sector roles, Ozovek's spot in the Virginia IT shop was his first government job. After so much time in corporate environments, he told StateScoop, he was skeptical about whether his private-sector approach would work in government. But by his accounting, it worked "beyond expectation."
"When I first arrived at VITA, the financial health of the agency was in a very bad spot," he said. "A big part of things that I like to focus on in terms of transformation is the finances. Whether it's a public sector or a private sector entity, the finances have to be in a very stable spot to serve as a foundation to allow you to execute at some of the other stuff."
The commonwealth in 2020 estimated that VITA's recent reorganization, which includes the break with Northrop Grumman, would yield $60 million in savings the first year and would save an additional $200 million over the following four years.
Ozovek said that headroom was enough to move on several new innovative initiatives, including a robotic-process-automation-as-a-service offering and an AI-as-a-service initiative that's currently in a testing phase. VITA is now also offering its customer agencies a choice in which messaging platform they want to use, a model that Moe last month on StateScoop's Priorities podcast called a first in the nation.
Ozovek said his final day with VITA will be Feb. 25, and he'll begin in a new private-sector role — which he said he's not yet ready to announce — in late March. He only said it will draw on his recent government experience and "expand the public impact of technology in a very positive way."
It remains to be seen how many of the changes Virginia made during the Nelson Moe era will be retained under the administration of Gov. Glenn Youngkin, who took office last month, and his new CIO, former Kansas IT chief Phil Wittmer. Ozovek said he wasn't sure of the new governor's plans, but said VITA's deputy COO, Demetrias Rodgers — whom he called "one of the best people I've ever worked with, public or private" — will be his acting replacement.
"I don't know [the Youngkin administration's] plans, but they've seen the success of the model and they've seen the progress made, particularly the last two and a half years," he said. "I would imagine they would try to augment the transformation with their personal strategic goals and run with it that way."