Written by
Ryan Johnston
California has hired former business management consultant Udaya Patnaik to lead its Office of Digital Innovation, according to a tweet by Patnaik on Wednesday.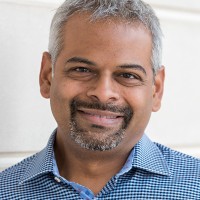 Patnaik, who co-founded and served as chief financial officer for a consulting firm called Jump Associates for 20 years before departing the company in 2018, will be tasked with helping state agencies develop front-end digital services that state residents interact with on a daily basis, like the new CA.gov website. His goal, according to the Office of Digital Innovation's website, is to "build a road map for transforming how California thinks about users and how digital services can improve lives."
I'm honored and excited to be selected by @CAGovernor as the first director of CA Office of Digital Innovation. Now more than ever, we must improve digital services to help all Californians. If you're passionate about digital & want to make a difference????https://t.co/oiAf77ySzi

— Udaya Patnaik (@UdayaPatnaik) May 14, 2020
The state's current Office of Digital Innovation was established by California Gov. Gavin Newsom last June, replacing another agency within the California Department of Technology that went by the same name and was subsequently rebranded as the Office of Enterprise Technology. That office is tasked with developing technological solutions to be implemented within state agencies, while the new Office of Digital Innovation focuses on the user experience of Californians accessing government services.
One of Patnaik's first priorities as the director of the Office of Digital Innovation will be to deliver a new, user-centric state website. Angie Quirarte, a project lead who's directing the CA.gov alpha redesign, told StateScoop last year that her team is adopting "outside strategies that aren't inherent to government," like iterative development, to build the new site.
The goal, Quirarte said, is to do more than merely port existing digital services like filing for unemployment, requesting disaster relief assistance or searching traffic conditions from the old site to the new site. Rather, the team has set up a Medium page to solicit resident feedback about what kinds of digital services they'd like to see on the new website.