Telecom industry opposes California 'throttling' bill after wildfires
The telecom industry's biggest lobbying association is pushing back on a bill that would prohibit wireless carriers from throttling public safety agencies' data plans.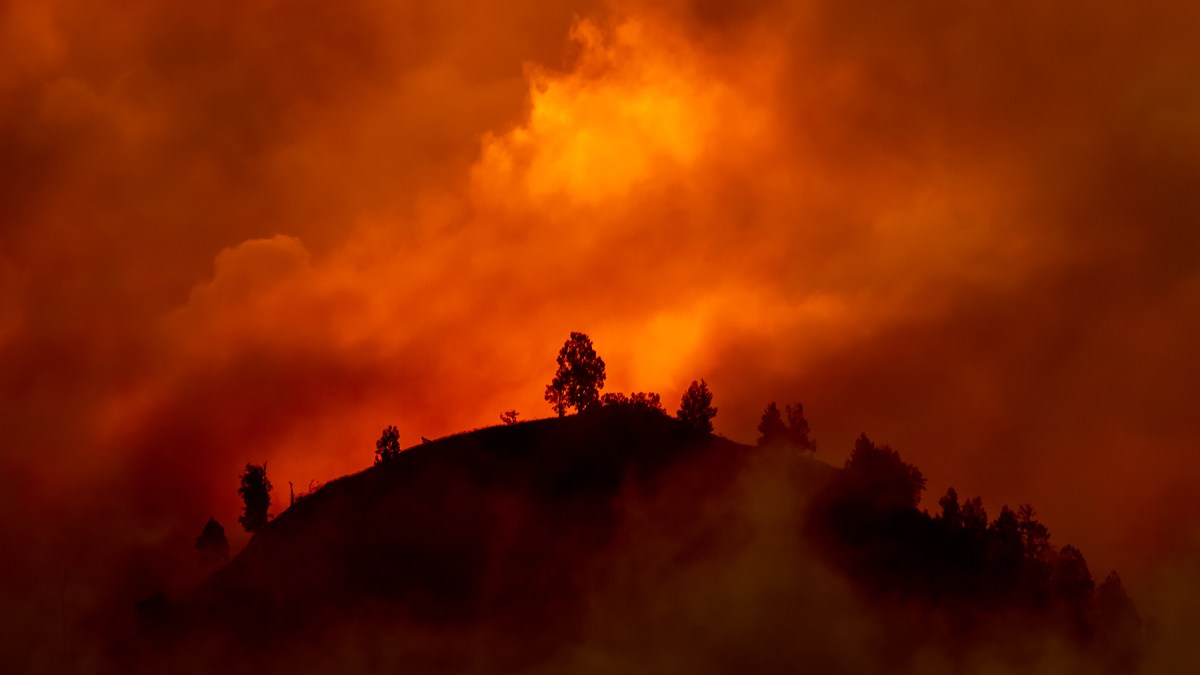 A California bill that would prevent internet providers from throttling the mobile connections of public safety organizations during emergencies is facing opposition from the country's largest telecommunications lobbying firm less than a year after the industry faced intense backlash for limiting speeds during the state's wildfire season.
A letter sent to the California Assembly's Communications and Conveyance Committee last week by CTIA, which represents the wireless industry, argues that language in the bill — which states that providers may not "impair or degrade" internet traffic — is ambiguous. CTIA also cited concern with the amount of people who could declare a state of emergency, and wrote that providers should be notified of an emergency if they're expected to adjust service.
Those arguments are meritless, said Ernesto Falcon, a lawyer at the Electronic Frontier Foundation.
"It's basically bogus," Falcon said. "The legislation is straightforward in that they just can't throttle public safety like they did in Santa Clara where they took their 50 Mbps down/10 Mbps up connection and brought it down to kilobits speed where it was useless to them."
The bill, introduced in February by Democratic assemblyman Marc Levine, aims to prevent what happened last summer to the Santa Clara County Central Fire Protection District during its response to the Mendocino Complex Fire, which went on to become the largest blaze in California history. When a mobile router the agency used in the field hit its monthly data limit, Verizon "throttled" the department's internet speeds as the company typically does with civilian customers who exceed their data allotments.
For the Santa Clara firefighters, the diminished speeds could have interrupted communications with personnel heading into a deadly environment.
The throttling continued for weeks until Anthony Bowden, the county's fire chief, added his agency's story to a federal lawsuit by 22 states seeking to force the Federal Communications Commission to reinstate its 2015 Open Internet Order, which included a ban on throttling. Verizon said in August that it would stop limiting data plans for emergency personnel responding to disasters, though some state legislatures are considering bills that would make that a legal requirement. Texas lawmakers are reviewing a bill similar to the California measure.
But CTIA, which represents Verizon and other wireless carriers, opposes these efforts.
"We appreciate the amendments the author has offered to make," the letter reads. "However the bill's vague mandates, problematic emergency trigger requirement and failure to include notification requirements could work to impede activities by first responders during disasters."
The letter goes on to state that CTIA would support the bill if changes were made, but some are calling the group's bluff.
"Pinky-swears from internet service providers that they're not going to do bad things anymore aren't good enough," said Josh Tabish, the lead net neutrality researcher at the digital advocacy group Fight for the Future. "We really need strong rules in place that expressly forbid them from throttling first responders in times of emergency."
Tabish said that CTIA publicly opposing the bill, rather than Verizon and other providers, is a PR move.
"[The providers] are trying to remove themselves from the discussion entirely. At the end of the day, these guys want to see net neutrality dead, they don't want any additional consumer protections, and they're using every dirty trick they can to stop this."
The Communications and Conveyance Committee will vote on the bill Wednesday.