San Jose first to implement FirstNet citywide
San Jose, California, will equip 10 agencies — including police, fire and environmental services — with devices that run on the new network for public-safety communications.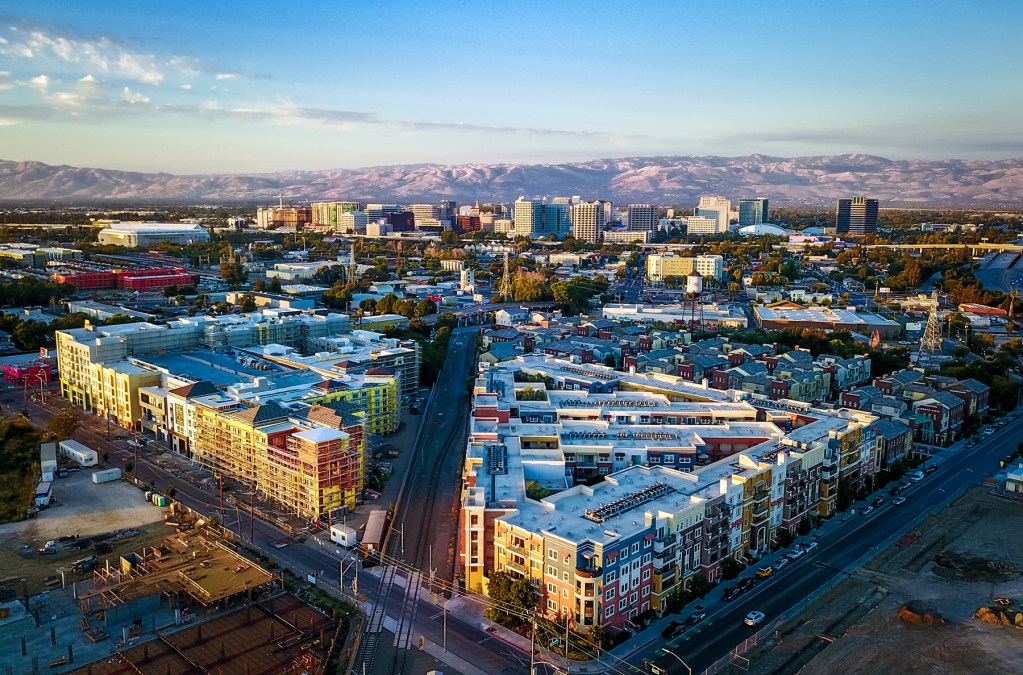 San Jose, California, will be the first city to deploy FirstNet, the federal government's dedicated wireless network for public safety, across all of its emergency management and public safety agencies.
The city announced Wednesday that it will outfit 10 agencies, including public works, environmental services and and the office of civic innovation with FirstNet-approved devices capable of connecting to the Band 14 spectrum, which has been set aside by the federal government for public-safety users to access the internet.
The National Institute for Standards and Technology has so far approved 106 devices, including smartphones, iPads and modems for FirstNet use, and that number is expected to keep growing as more manufacturers adapt to the network's standards. While the network — which is being built and managed by AT&T as part of a $46 billion public-private partnership — has already signed on more than 7,250 public safety agencies nationwide, San Jose will be the first city to adopt the service at full scale.
Kip Harkness, San Jose's deputy city manager, said a combination of expertise in network management and familiarity with AT&T allowed San Jose to be the first city to extend First Net access beyond just its uniformed personnel. He said the city's experience recovering from a historic flood in 2017 was a reminder that emergency management goes beyond police, fire and medical personnel
"We realized that our responses actually go much, much deeper and include our public works folks who are checking the levels on the creeks or inspecting buildings," Harkness said. "Our building inspectors, our department of transportation, even our parks and recreation folks who are running our sheltering and mass care operations."
San Jose received little warning ahead of the 2017 flood, which strained the city's public safety agencies' communications capabilities. Many workers resorted to using their personal phones on commercial networks, which themselves were already burdened, while others were unsure if they had the correct software installed on their city-issued devices.
Harkness and Dolan Beckel, the city's director of civic innovation and digital strategy, run the city's innovation initiatives out of the city manager's office, which also heads up the city's public safety responses, including disaster management. Harkness said that consolidation helped San Jose realize what steps needed to be taken to make its public-safety functions more efficient.
"Literally being in that chair and having to deal with the questions of coordination and communication shifts that perspective," Harkness said.
Following the 2017 flood, Beckel and Harkness decided to test out FirstNet network. San Jose had an existing relationship with AT&T, which had built out the city's municipal Wi-Fi and broadband capabilities. San Jose officials put FirstNet to the test in January while hosting nearly 150,000 visitors who converged on the city for the College Football Playoff National Championship in nearby Santa Clara. The game stretched the new network, but Harkness said he was impressed by AT&T's willingness to "iterate" it to San Jose's long-term standards.
"Part of why we ended up giving a 'yes' to this was that we were impressed by how they responded when we and they discovered issues of sub-optimal performance or we raised concerns on things we weren't clear about," he said.
The city's feedback helped AT&T optimize the public safety network prior to the city negotiating a deal. The hardest part of the deployment won't be within network management, Harkness said, but in the cultural transition. Along with switching to a new communications frequency, San Jose's workers inside 10 public safety agencies will have to get familiar with new devices and billing systems.
"There's going to be a lot of cultural change," Harkess said. "Not so much for the police and fire folks, but for a lot of people who might have a city-issued stipend or might not have had a city-issued device before."
Previously, each department was in charge of managing its city-issued mobile devices. Those processes will be unified when the city switches over to FirstNet, though Harkness said that centralization was even more attractive than FirstNet's dedicated bandwidth.
"The two-for-one for us was why don't we replace all those phones with modern ones with a good data plan, and have the FirstNet band built into them so if things ever get really bad, we can continue to use them and have that level of communication that we've come to expect," he said.
Other cities that have deployed FirstNet already, like Houston, which switched to it after Hurricane Harvey, have kept the new network limited to police and fire agencies. But Harkness thinks more local governments will follow San Jose's lead on full-scale adoptions for all workers whose jobs are tied to public safety.
"Cities have incrementally grown into their use of mobile devices, and I don't think they've all tackled the idea this is no longer an optional add-on," he said. "This is similar to [how necessary] having a desk phone was."