California hackathon to look for tech-driven solutions to state's deadly wildfires
With the traditional start of wildfire season approaching, teams of developers will try to come up with new ways to detect blazes and help victims.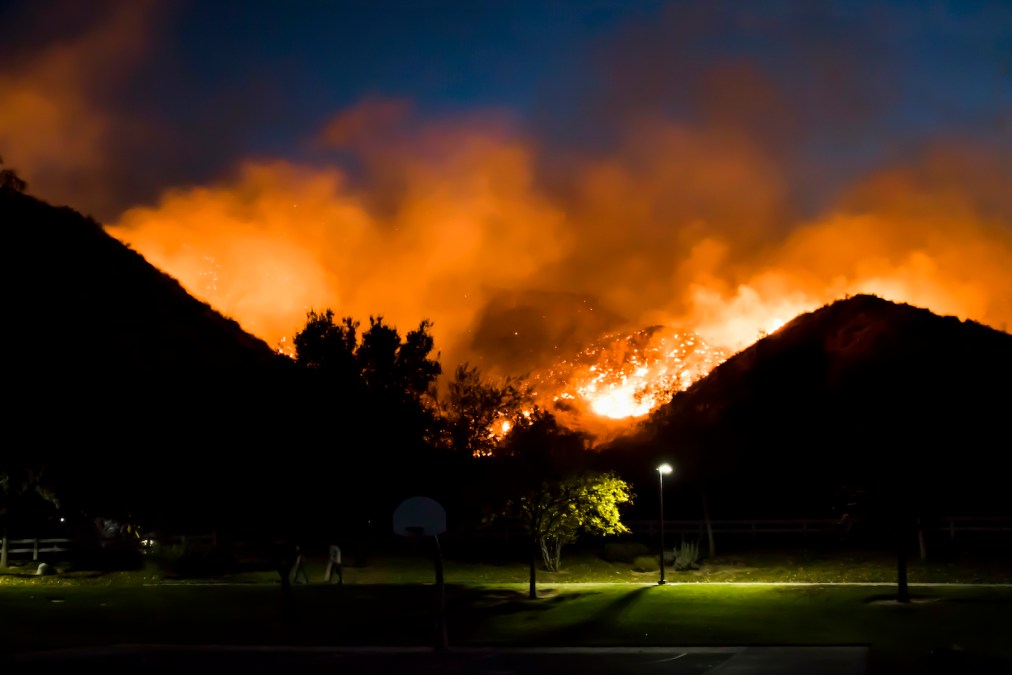 Ahead of the traditional start of wildfire season, computer engineers, public safety officials and students from across California will convene Saturday for a one-day hackathon aimed at developing ways to use emerging technologies to combat the state's deadly blazes.
The event, hosted by IBM and 42 Silicon Valley, a coding school in the San Francisco Bay-area city of Fremont, represents the latest collaboration between public officials and the tech industry to address California's wildfires, which have grown increasingly deadly and destructive. The teams participating in the hackathon will try to come up with uses for artificial intelligence, machine learning, cloud computing and blockchain, with a specific focus on public health and accessibility in a natural disaster, an IBM executive told StateScoop.
"We want to help first responders and victims, who have been impacted before and after a wildfire," Omkar Nimbalkar, a vice president with IBM's cognitive applications group.
Also on hand will be Fremont Mayor Lily Mei and members of the city's fire department, who were part of a massive response to the Camp Fire last November, which killed 85 people and torched 153,336 acres to become the worst wildfire in the state's history.
Last year was the most severe for wildfires since 1932, when California started keeping accurate records. Throughout 2018, 8,527 fires burned 1,893,913 acres and caused 98 fatalities, including six firefighters, according to CalFire, the state's firefighting agency. While the season traditionally started around early June, wildfires now break out year round, and 2019 might not be any more forgiving: California could again experience one of the harshest fire seasons of any state after an unusually wet first quarter of the year gave way to a drier-than-average April, according to a forecast published Wednesday by the National Interagency Fire Center.
As California's wildfires have gotten worse in recent years, state officials have sought to make better use of technology in combatting the infernos and assisting victims. In late 2017, the California Health and Human Services Agency, which oversees the state's hospitals and other care centers, standardized its data-reporting policies for the different types of facilities it regulates in order to build a single database and GIS-enabled map to help officials figure out which locations needed to be evacuated first in the event of a wildfire.
CalFire, the state Office of Emergency Services and other agencies also partnered with IBM in March to hold a two-day Wildfire Technology Innovation Summit. The potential solutions floated at that event included greater deployment of weather stations equipped with cameras capable of modeling fire behavior, AI-based visual recognition systems to measure the risk of vegetation catching fire, distributing modeling software to all fire departments across the state, and more aerial patrols using LIDAR imaging to guide vegetation management.
Additionally, Gov. Gavin Newsom used his first day in office Jan. 9 to issue an executive order directing state agencies to update their IT procurement processes with the specific goal of accelerating the acquisition of new technologies that could be used in fighting wildfires.
"There is a pressing need for the state to identify innovative and sustainable solutions to address the state's challenges of severe wildfires and degradations of forest health," Newsom's order stated.