California lawmakers approve bill creating 'data haven' for abortion
California lawmakers seek to block the state's tech companies from sharing data with states that have outlawed abortion since the fall of Roe v. Wade.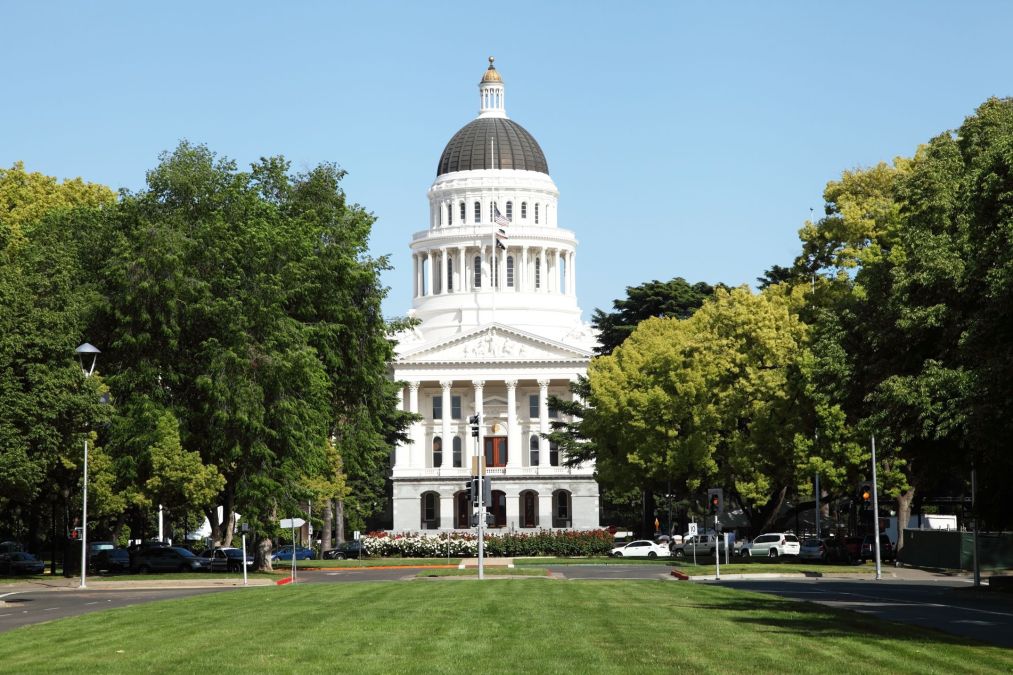 A bill passed Wednesday night by the California State Assembly aims to make the state a "data haven" that shields data related to reproductive health against investigations launched by states that have outlawed or severely curtailed abortion access in the wake of the U.S. Supreme Court's overturning Roe v. Wade earlier this year.
The bill, AB 1242, now heads to Gov. Gavin Newsom, who's expected to sign it, along with several other abortion-related bills California lawmakers passed during their summer session. Following the Supreme Court's June 24 ruling in Dobbs v. Jackson Women's Health Organization, in which justices voided the 1973 Roe decision, Newsom declared that California would become a "safe haven" for reproductive health care.
AB 1242 prohibits California law-enforcement agencies from sharing information related to a legal abortion being investigated by out-of-state agencies. It also aims to prevent companies headquartered in California — particularly major tech firms and data brokers — from sharing information with out-of-state agencies investigating abortion procedures that would be legal in California.
Potentially, this could provide data protections for women who live in states that've outlawed abortion and travel to California to obtain care. The California law would prohibit turning over their geolocation data to prosecutors and stop companies like Google and Facebook from turning over a user's search history if they're served with an out-of-state warrant.
The Dobbs ruling threw data-privacy politics into even further chaos, as many Republican-led states took immediate steps to restrict abortion services, raising fears among pro-choice activists that these new laws could result in prosecutions built on GPS data revealing visits to reproductive health clinics and internet browsing about ending a pregnancy. Officials in California and several other Democratic-led states have started writing legislation looking to create new data protections tailored to the issue, like a recent New York State bill that would prohibit digital advertisers from targeting visitors to health care facilities.
But California's approach may be novel, according to Assemblymember Rebecca Bauer-Kahan, a Santa Clara County Democrat who led AB 1242 with the backing of state Attorney General Rob Bonta.
"This is an unprecedented step to protect abortion privacy across the country," Bauer-Kahan said in a press release. "We have no obligation to be complicit in enforcing laws that are antithetical to our own values and legal system in California."
'All-new legal jujitsu'
While California's move was cheered on by privacy advocates, it's likely to wind up in federal court, said Jake Laperruque, deputy director for security and surveillance at the Center for Democracy and Technology.
"It's a good indication this data can be very sensitive, very important," Laperruque said of the bill. "California is taking the danger of that data being shared with law enforcement very seriously. The data haven seems to be a bit unique."
But, he said, an attempt by California to prevent another state from enforcing its own abortion laws, especially when major tech companies have offices nationwide, will create legal thorniness.
"It's a very bold measure," Laperruque said. "I think there's a question when you have conflicting orders like a warrant from Texas or another place that bans abortion, and California law says 'don't give them that data.' I think that's going to happen and it'll go to court."
Fears of tech companies sharing data related to abortion were thrown into greater relief last month when prosecutors in Nebraska obtained messages from Facebook in building a felony case against a 41-year-old woman accused of helping her teenage daughter obtain a medication abortion. (The case, which was first reported by Vice News, involves a procedure that occurred in April and a warrant served on Facebook in early June, before the Dobbs decision.)
A person familiar with the legislative process behind AB 1242 admitted that bill is doing some "all-new legal jujitsu" that's become necessary in the wake of the Dobbs case. The goal, the person said, is to "put up a wall" around records that are "housed in California," even if a subpoena is served to a Facebook or Google office in Texas.
"This is a first step post-Roe," the person said.
California lawmakers have also advanced bills designed to protect telehealth services accessed by out-of-state residents, as well as several other measures Newsom's expected to approve soon.