Teachers should use more technology in school – panel
According to a survey conducted by Project Tomorrow, only 14 percent of teachers said their students are working in a blended learning environment.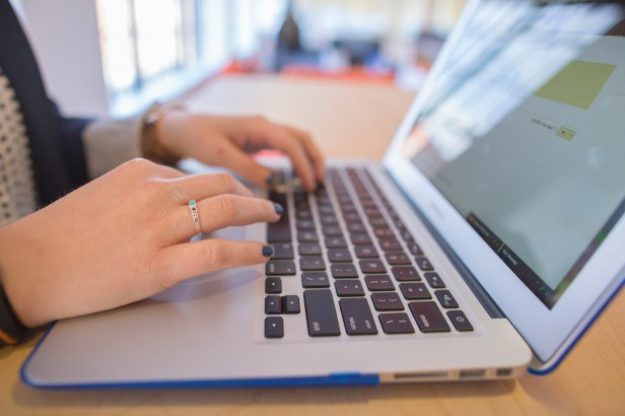 Teachers should learn how to better use technology and integrate it into their classrooms, a panel said during an Alliance for Excellent Education event on Tuesday.
The event, called "Technology, Training and Teaming to Ensure Great Teaching for All Students," tried to foster discussion around the changing role of teachers, from lecturers to facilitators of learning and users of technology — even tools as simple as Google Docs, podcasts and video.
"We need to redirect the conversation," said Patrick Finn, senior vice president of Cisco's U.S. Public Sector Organization. "How do we make technology universally available in the U.S. as a tool for teachers?"
Julie Evans, CEO of Project Tomorrow, an education nonprofit based in California, said there has been a significant increase in video services and games being used in classrooms — but only about 14 percent of teachers in a survey of about 41,000 said they are in a blended learning environment. A majority also say their students don't have regular access to mobile devices, whether in their own lives or at school.
"Teachers' No. 1 wish list item is to learn how to integrate different [digital] tools," Evans said. "Following that, they are interested in more skill-based training — how to use games in instruction, how to identify high-quality digital content."
But, she cautioned, what works in one classroom may not lead to the same success in another.
"Schools need to be cognizant of the fact that it's a developmental process for teachers," she said, adding that one teacher may introduce the concept of war using Google Earth to show students certain terrain, while another may use an NPR podcast or a firsthand account from a military officer.
Matt Baker, the middle school literacy coach of Manheim Central School District in Lancaster County, Pennsylvania, said more teachers in the district have been leveraging technology to make it a regular part of kids' days. He said 24 classrooms out of about 60 are at or moving toward a blended learning model, where kids spend part of their time receiving direct instruction from a teacher and another chunk doing group and computer work.
"We've gone away from being the 'sage on the stage,'" said Baker, using a common term used among teachers. "Now, the teacher is there to use those technology tools to facilitate learning. Everyone is not necessarily going to learn something in the same way."
Reach the reporter at corinne.lestch@fedscoop.com or follow her on Twitter @clestch.