New $1.1 billion smart-cities bill prioritizes equity, sponsors say
The five-year proposal comes as Congress and the White House debate a major infrastructure plan.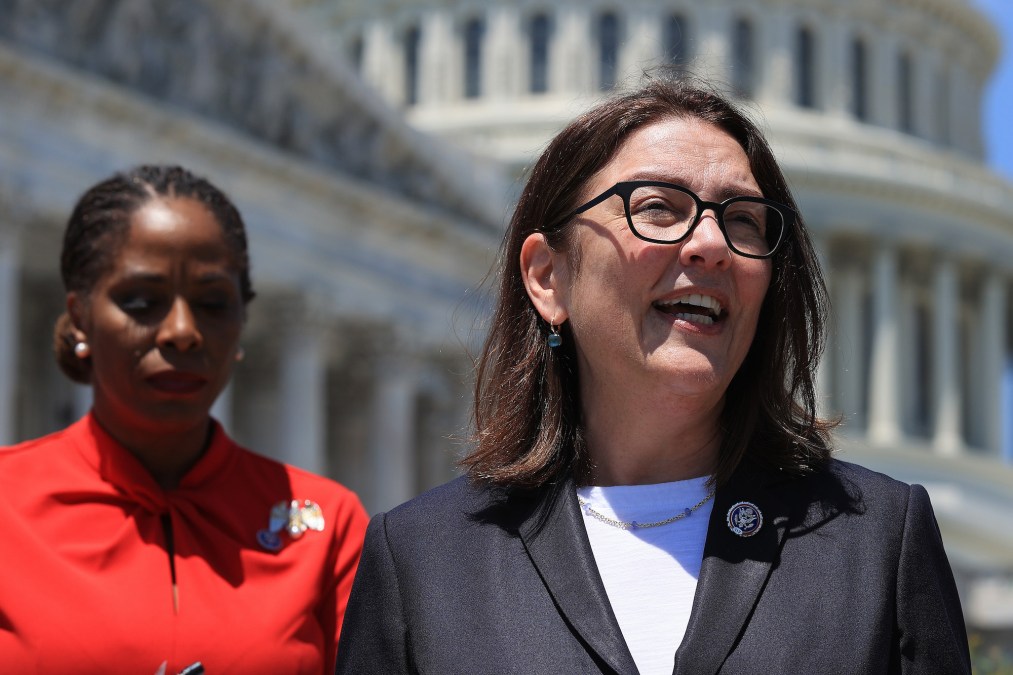 A pair of Democratic House members are seeking to authorize $1.1 billion over the next five years in funding that cities and communities could use to invest in connected infrastructure and technology across the country.
The Smart Cities and Communities Act, which Reps. Suzan Delbene of Washington and Yvette Clark of New York reintroduced last month, would, among other initiatives, require the federal government to report and record successful smart-city projects so different localities can share use cases and insights gleaned from their own infrastructure development.
While previous versions of the act were introduced in 2017 and 2019, DelBene told StateScoop this iteration is more timely in light of congressional negotiations over a major infrastructure package. President Joe Biden is expected to meet this with a bipartisan Senate group to discuss a $1 trillion proposal.
"I think that as we talk about infrastructure, it's really important that we're forward-looking, that we're thinking about an infrastructure that's going to serve us for the next 50 years, not just rebuild what we did the last 50 years," DelBene said. "A key part of that is how do we use technologies to enhance infrastructure, to help provide government services, and that's why this legislation is so important."
DelBene and Clarke's bill calls for a new council composed of federal agency representatives to encourage public and private investment into connected infrastructure and to promote workforce development training for industries involved in building out smart cities, like data analysis and cybersecurity. DelBene also cited a 2015 study that showed every $1 increase in state technology spending returned nearly $3.50 in savings as evidence that the federal government needs to enhance its smart-city funding, especially in places with limited financial or physical resources.
"The federal government right now isn't coordinated on this," she said. "So part of the legislation is to make sure we have coordination across agencies, so that we really are getting the best benefits from smart city technologies and adoption."
DelBene said she and Clarke worked closely with the Smart Cities Council, a Washington, D.C., industry group to design this bill to be more equity-focused than prior iterations, playing up the "Communities" part of the its title. By coordinating a federal effort to promote smart cities through grants and idea-sharing, she said, smaller towns and counties can expand their technology without having to rely on attracting large technology companies or emptying their coffers.
"There's a lot of interesting work happening and our communities have been incubators, and we want there to be new ideas coming to the table. But it's also that when communities have limited resources, we share ideas — what works, what doesn't work — so that those resources, when they're applied, give us the best result possible," DelBene said.