Self-driving shuttles will soon begin public testing in Rhode Island
During a one-year pilot, the state transportation department will monitor how the new technology can augment public transit in Providence.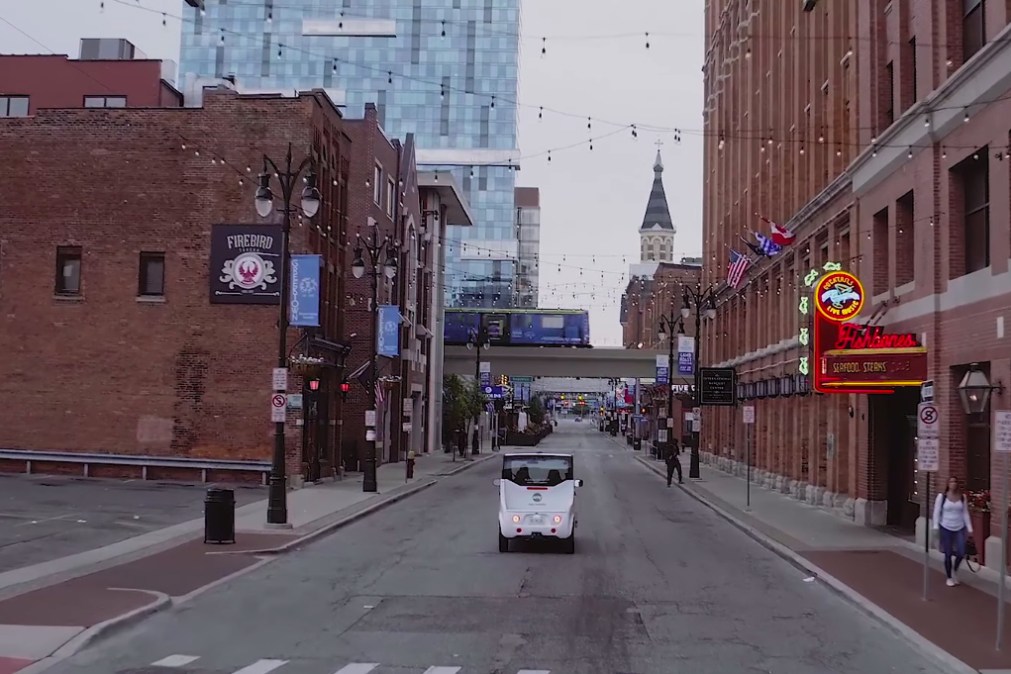 The Rhode Island Department of Transportation has awarded a contract to a Michigan-based startup to operate a self-driving shuttle program for one year starting next spring.
In a press release published by the department on Monday, it said that the company, called May Mobility, will be allowed to test six-passenger autonomous shuttles to help service routes between the Providence neighborhood of Olneyville and the city's downtown area.
The contract is part of the Rhode Island Transportation Innovation Partnership Mobility Challenge, an initiative launched to explore the newest technologies in transportation.
Funding for the first year of the self-driving shuttle service will come from an $800,000 contribution from RIDOT, which includes $300,000 in grants from the Federal Highway Administration and a $500,000 grant awarded by the Rhode Island Attorney General's Office, according to the press release.
The announcement follows similar services announced by May Mobility this year. The company launched a private corporate service in Detroit in June and has also been involved in programs in Columbus, Ohio, and Grand Rapids, Michigan.
"Our goal is to allow people to drive less and live more by making transportation more accessible and convenient for all," May Mobility CEO Edwin Olson said in the press release.
May Mobility is among a fleet of companies that have recently partnered with cities and states all over the country to pilot self-driving vehicle programs. In October, Alphabet-owned Waymo received a California DMV permit to test self-driving cars on the state's public roads. Last month, Mercedes-Benz's parent company Daimler announced the development of an autonomous taxi service in San Jose.
Many of these programs are still in early research phases and not yet open to the general public. May Mobility's Providence pilot program will be open to the public, however, and will initially be free as RIDOT conducts research and tests the potential of the new technology's ability to improve local transit.
"This new technology has real potential to provide safe, convenient transportation options and enhance our state's public transit system," Rhode Island Public Transit Authority CEO Scott Avedisian said in the release.
RIDOT says that all shuttles will include a human attendant who can assume full control of the vehicle to handle any potential safety concerns.
According to the press release, May Mobility's contract with RIDOT includes a two-year extension option depending on the program's success in its first year.