Rhode Island is ready to take risks with blockchain
Rhode Island's Department of Commerce is searching for a vendor for a new project that puts blockchain tech front and center.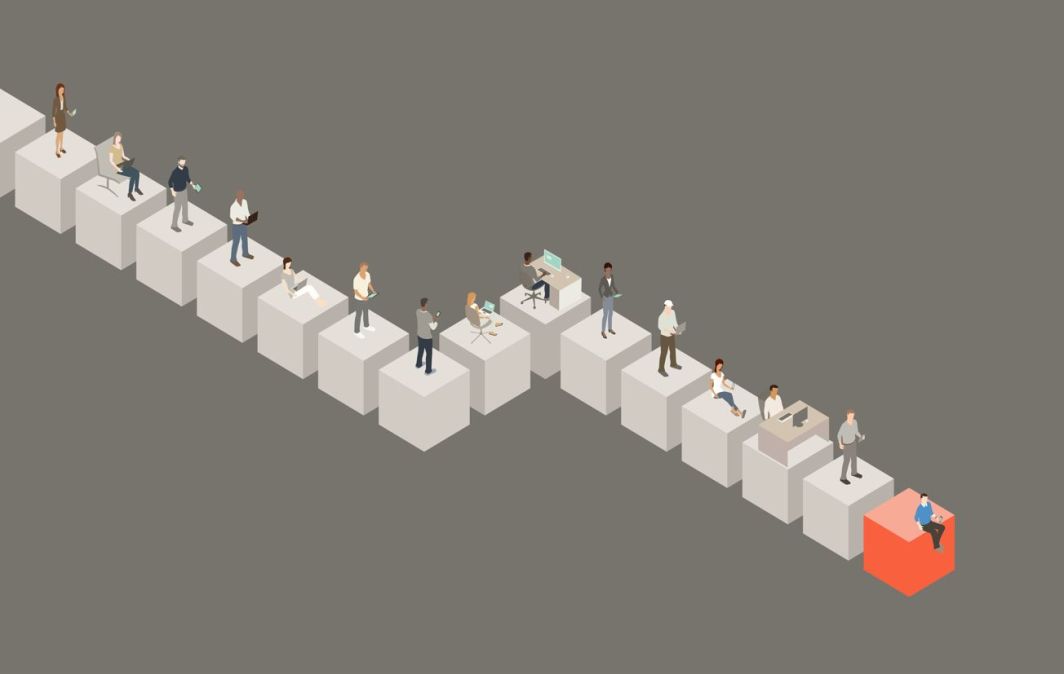 The Rhode Island Department of Commerce on Wednesday finalized a request for proposals seeking a partner to help bring its business registration services from paper-based systems onto the blockchain.
Rhode Island Secretary of Commerce Elizabeth Tanner told StateScoop that when she began searching for ways to streamline the registration service and the state's records management system a few years ago, she came upon the potential of blockchain's distributed ledger technology. The choice of tech and the RFP are the result of years of research, a successful pilot program and an unsuspecting source of inspiration abroad.
While blockchain isn't new in state government, it does have a fickle reputation. In Illinois, a 2016 initiative found that blockchain showed promise for several potential government applications, from waste management to social welfare distribution. Several other states also explored pilot projects, but the excitement petered out in recent years. And Sam Bankman-Fried's mishandling of customer funds, which led to the collapse last year of his crypto exchange and hedge fund FTX, further dampened enthusiasm.
Blockchain's backslide led some state officials to advocate for more regulations, in hopes of boosting the technology's reputation as a trusted platform. A New Hampshire commission on crypto and blockchain organized by Gov. Chris Sununu recommended earlier this year that state lawmakers take a proactive stance on regulation since blockchain typically falls outside the state's current legal frameworks.
The New Hampshire commission also said blockchain brings unique economic opportunities to the state. Rhode Island's Tanner agreed. As an attorney who's helped create hundreds of LLCs and corporations, Tanner told StateScoop she was familiar with the problems of the current, paper-based system.
"I was very familiar with how to open up a business, and I thought there must be a better way," Tanner said. "So I looked at every other state in the country and found that they all do it the exact same way that Rhode Island does — you go to certain websites to fill out certain pieces of paperwork, and sometimes, again, those might be paper-based systems."
But another issue was synchronizing registration names for businesses and individuals across the recordkeeping systems state agencies used. She said in one system, for example, a business could be called "ABC Restaurant" and "The ABC" in another, leading to inconsistency and confusion.
"So, I started looking internationally when I discovered Estonia and realized that they had a centralized place for you to enter that information once and only once, and I knew I needed to learn more," she said.
Answers abroad
Estonia is an international leader in digitizing government processes, and its blockchain-based e-residency program particularly fascinated Tanner, she said. The e-residency is a digital business program and environment for entrepreneurs to start and run businesses within the European Union from anywhere in the world. In learning about about the program and becoming an e-resident herself, Tanner said she spent a lot of time playing around with the system to see if Rhode Island could create something similar.
At the time of her research, Tanner said she didn't realize Estonia used blockchain.
"So it wasn't as if I went into it looking at blockchain. But at the time, blockchain was new and people were talking about it and people wanted to explore it. And so when we put out the original RFP to do a pilot back in 2019, we asked to introduce blockchain technology, so that's when it led us on this journey to being able to simplify our governmental administrative processes," she said.
Rhode Island's pilot program used blockchain for one government service: creating credentials for certified public accountants. Tanner said that service was chosen because it's not risky and "very boring."
"It also didn't help that blockchain at the time and continues to have a bad reputation just by word. So, we often don't use the word blockchain and instead focus on the fact that it's distributed ledger technology, that it's only part of the process," Tanner said.
But now, based on the success of the pilot program, Tanner said, the state is ready to take some risks. Rhode Island put out its official RFP, which was finalized on Wednesday, and Tanner said the state's now vetting vendors.
"What I'm most interested is in a vendor who has done this before, which may mean internationally," she said. "There may be some projects done in state, but for us, we're ready to take a little bit more of a risk in trying to do something new and innovative in the state."
While the main focus of Rhode Island's project is streamlining business registration, Tanner said blockchain's future with the state's services is limitless.
"I like to call it a wheel, you know. So when you enter a singular website, you enter your most basic information into what we call a data lake," she said. "And then there's just lots and lots of spokes that you can put on that wheel to do more and more good work. And so that's what we want to do."