Orlando police are testing Amazon's facial recognition software again
Privacy advocates continue to criticize the city's exploration of Amazon's Rekognition platform, which has resumed less than two weeks after the end of a controversial pilot.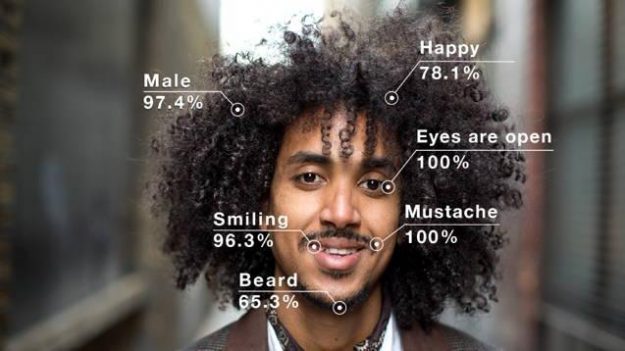 Officials in Orlando, Florida, announced they have resumed experimenting with Rekognition, a facial-recognition platform sold by Amazon, less than two weeks after the conclusion of a pilot program that drew widespread criticism from the American Civil Liberties Union and other privacy-rights advocates.
Rekognition is designed to identify people who appear in photos or videos by analyzing uploaded images against those already stored in its database. As the number of images grows, the better the software becomes at finding patterns and identifying individuals, according to Amazon's marketing material.
The software's commercial users include the image-sharing network Pinterest, C-SPAN and Soul Platform, a back-end system for dating apps. Since Rekognition launched in late 2016, though, Amazon has also pursued contracts with local law enforcement agencies around the country, including Orlando, which signed a contract last December to test it out. Rekognition has also been used by the sheriff's office in Washington County, Oregon, which has been using it to analyze images of inmates at the local jail.
Orlando's first test of Rekognition ended June 25. By the time it was over, it had been roundly criticized by the ACLU and other groups, which sent a letter to Amazon chief executive Jeff Bezos, asking him to stop selling Rekognition to law enforcement, citing fears it could lead to violations of individuals' privacy rights under the Fourth Amendment. Orlando police have said that the software was not used in any investigatory capacity during the initial pilot.
That'll also be the case during the second pilot, according to a July 6 letter to Orlando Mayor Buddy Dyer and the city council. During the new test period, Rekognition will only scan a group of Orlando Police staff who have volunteered to participate, according to the letter, which was signed by Orlando Police Chief John Mina, Deputy Chief Mark J. Canty, Chief Administrative Officer Byron Brooks and Chief Information Officer Rosa Akhtarkhavari.
In their letter, the four officials defended facial recognition technology as a growing presence in everyday life outside law enforcement. "It's already in use in airports, cellular phones, at major sporting events, etc.," they wrote. (The Orlando International Airport also announced the installation of facial-recognition scanners at all 30 of its international departure gates in April.)
But the the officials' letter also makes a case for Rekognition as a policing tool. In particular, they cited the identification and arrest of a suspect in the mass shooting last month at the Capital Gazette newspapers in Annapolis, Maryland. Authorities there used a statewide photo database that includes 7 million driver's license photos, 3 million in-state mugshots and nearly 25 million additional mugshots collected by the FBI.
"Accordingly, our interest in entering into the original pilot with Amazon was to ensure we were being responsible by exploring if this technology could be a useful tool in accomplishing the Mayor's and Council's charge to apply the best tools, technology and training in our efforts to continue to keep Orlando safe in this ever-changing environment," the letter reads.
Officials also claim in their letter that facial-recognition technology could have assisted police in apprehending a suspect wanted for making physical threats against the singer Lana Del Rey before her February show in Orlando. Police say the suspect evaded arrest after getting within two blocks of the arena where Del Rey was performing. They also say technology like Rekognition could've prevented the January 2017 murder of an Orlando Police lieutenant who was killed while trying to arrest a murder suspect.
Even though the new Rekognition test is being conducted only on volunteers, though, it's raising the same privacy concerns as before.
"Orlando's decision to launch an additional pilot of Rekognition is especially troubling given the amount of community concerns related to problems with the software which include unwarranted invasions of privacy, heightened risks of racial profiling, increased over-policing in minority communities, and the disparate impact on people exercising their First Amendment rights," Nancy Abudu, the ACLU of Florida's legal director, said in an emailed statement. "Instead of working with the community to address these problems, the city instead remains committed to subjecting its residents to an environment of mass surveillance."
During the pilot, Orlando Police will use eight cameras to capture images of employees who signed up to participate, not members of the public, according to the letter. Data will be uploaded to an Amazon Web Services S3 server, though the software is currently on a "zero-day" setting in which none of the images are being saved. City officials could change that setting, though, to retain data for up to a week. The images will be handled by staff in the CIO's office.
Although the new pilot is being kept away from the public, the four officials' memo states that Rekognition use could be rolled out citywide. Along with the Del Rey stalker and the murdered police lieutenant, the document also cites hypothetical situations in which the software could be used to recover a missing child or prevent registered sex offenders from visiting schools or other youth facilities.
"If this technology works, the suspects in these examples would have had their images entered into the system and perhaps could have been spotted by one of the many cameras and never allowed to get anywhere near the victims or a large gathering," officials say in their letter. "OPD would have received an alert allowing patrol and investigative personnel to deploy resources in a coordinated effort to apprehend or detain the suspect while increasing public safety."