To avoid bias and reduce crime, police turn to license plate readers
As facial recognition services shut down, some police say license plate readers are the proactive, bias-free policing aid they've been looking for.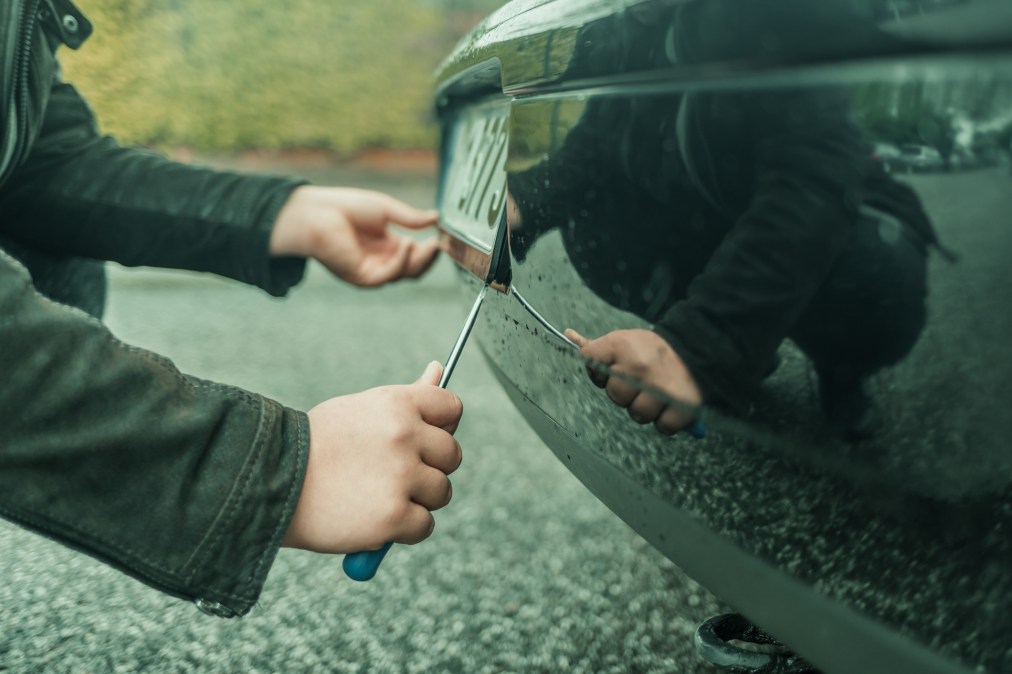 As the public has become increasingly concerned with the bias creeping into technologies like facial recognition, some police departments are opting instead to install license plate readers that authorities say sidestep bias concerns and can reduce the likelihood of violent encounters.
The police department in Mt. Juliet, Tennessee, a Nashville suburb, are finishing installation of a network of license plate readers at 39 locations, which may already be reducing the incidence of certain types of crimes. The department started researching LPR last year following a spike in car burglaries, stolen cars and stolen weapons in the Nashville region, said Mt. Juliet Police Capt. Tyler Chandler.
"Suspects would steal the vehicles in Metro Nashville and then drive them to our communities," Chandler said. "When we would intercept those suspects, they would lead to foot pursuits, vehicular pursuits, those pursuits could lead to crashes. We also noticed [in the Nashville suburb of Bellevue] where a victim chased after the suspect and they were shot and killed in their vehicle."
Upon recently testing a license plate reader system, from a company called Rekor, at one site for three months, Chandler said his department was able to arrest "without incident" suspects connected to 14 cases — six stolen vehicles, five stolen license plates and three wanted people. Those arrests are leading to restitution for victims and preventing future crimes, he said.
"It's led to uncovering thousands of dollars worth or property across multiple jurisdictions where several parties were involved with a trailer theft ring. It's led to numerous theft and fraud suspects," Chandler said. "It's helped us recover stolen weapons and drugs related to heroin and fentanyl."
LPR can make policing safer for everyone, he said, by allowing officers "extra time to develop a plan, rather than an officer spontaneously attempting to stop a car without a plan at all." Mt. Juliet's new system recently allowed the department to peacefully resolve an incident inside a McDonald's.
"His burger was messed up, so he decided to destroy everything in the store. He took all their technology, all their self-checkout ordering devices, pushed them all to the ground, threw off all their registers and he fled before we got there," Chandler said — but someone there got the plate. "It allowed us to contact him and say, 'Hey we know you're the suspect, you need to meet with our officers about this.' We watched as he drove and hit every intersection to police headquarters to meet with our officer about the incident."
Avoiding bias
License plate readers have been mounted atop light poles and squad cars for decades, but the most recent versions of the technology allow police to be more proactive. The old systems enabled officers to consult plate data after a crime had occurred, but newer systems use artificial intelligence to automatically scan images of plates and check them against a "hotlist" of plates associated with vehicles known to have been involved in major crimes, wanted people or missing people.
Officers interviewed for this article said one of the reasons they like LPR is that it avoids issues of bias: If the system returns an alert, it's simply because the license plate is connected to a crime. But the Electronic Frontier Foundation warns that LPR data is "gathered indiscriminately, collecting information on millions of ordinary people." The group warns the technology can be used in unfair predictive policing practices or abused in conjunction with explicitly biased operations. According to HuffPost, the New York Police Department used car-mounted LPR to target Muslims visiting mosques.
Westchester County, New York, Police Lt. Brian Hess said he doesn't believe the Rekor system his department uses has any bias. But it has probably reduced crime, he said.
"It's intangible, I can't give you the exact numbers, but I think we've reduced burglaries, larcenies, fraudulent purchases of credit cards and all these type things that are related to the stolen car because we are capturing them before they have the chance to commit those crimes," Hess said. "It's like having a police officer on the side of the roadway with a great memory for 10 days. He remembers all 300,000 stolen cars in New York. He knows all the missing persons in New York, he knows all the wanted persons in New York and he just sits there and he notifies us, in this case, of what he sees."
Community
Westchester County's LPR network, which has been in use for nearly four years, contains 146 cameras that Hess said regularly catches wanted people who evaded authorities in other jurisdictions. In one case, he said, a Florida man abducted his daughter away from her mother, who'd been granted sole custody, and attempted to drive to Canada. Hess said it was only thanks to his county's LPR system that the man was finally obtained and the girl returned to her mother.
"It's amazing to me thinking he made it through however many states that is, however many miles that is and just on his way passing through Westchester, he gets stopped because of the LPR technology," he said.
In Mt. Juliet, Chandler also said he doesn't believe the technology is biased, noting that his department recently abandoned the use of red-light cameras to issue citations because they weren't reducing collisions, as promised, and the public didn't like them. If his community decides it doesn't like LPR, he said, then the department will stop using that, too.
Strong relations between the community and police are foundational for law enforcement, Chandler said, adding that his department supports initiatives for police reform like #8CANTWAIT, which pushes for changes like bans on chokeholds and shooting at moving vehicles.
"We support the protests against police brutality and for black lives. We're all for that and we're all here to support it as well," he said. "The police are the community and the community are the police. So if the community does not support a program of the police department, that police department probably should not continue such a program."