'OpenCincy' shifts business permits online
The new web tool streamlines the process of starting or expanding a business in Ohio's third largest city.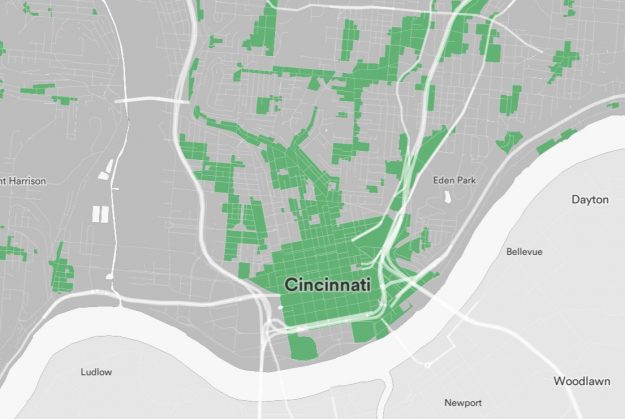 Cincinnati is poised to formally launch a new online tool meant to help entrepreneurs and small business owners navigate the city's system for starting or expanding a business venture.
The OpenCincy Business Permitting Portal was first announced in a July 30 press release published by the city of Cincinnati, but an official launch event will be held on August 3.
The site outlines the specific licenses, permits, and fee requirements needed to operate a business with a physical space in Cincinnati. The information can be tailored to reflect the specific zoning requirements in the city's various neighborhoods.
After answering all of the questions on the site and receiving a summary of the required permits, users can then submit those permit applications to the city without leaving the portal.
"Our goal is to make doing business with the City of Cincinnati as easy as possible. Through OpenCincy we are doing just that by increasing communication, enhancing availability and eliminating confusion on both sides of the counter," City Manager Patrick Duhaney said in the release.
Moving the permitting process online will also give city officials access to better, more up-to-date data on economic trends in the municipality.