Ohio gets $4.4M for autonomous trucking corridor
Together with the Indiana Department of Transportation, Ohio will test new AV tech on a stretch of Interstate 70 running between Columbus and Indianapolis.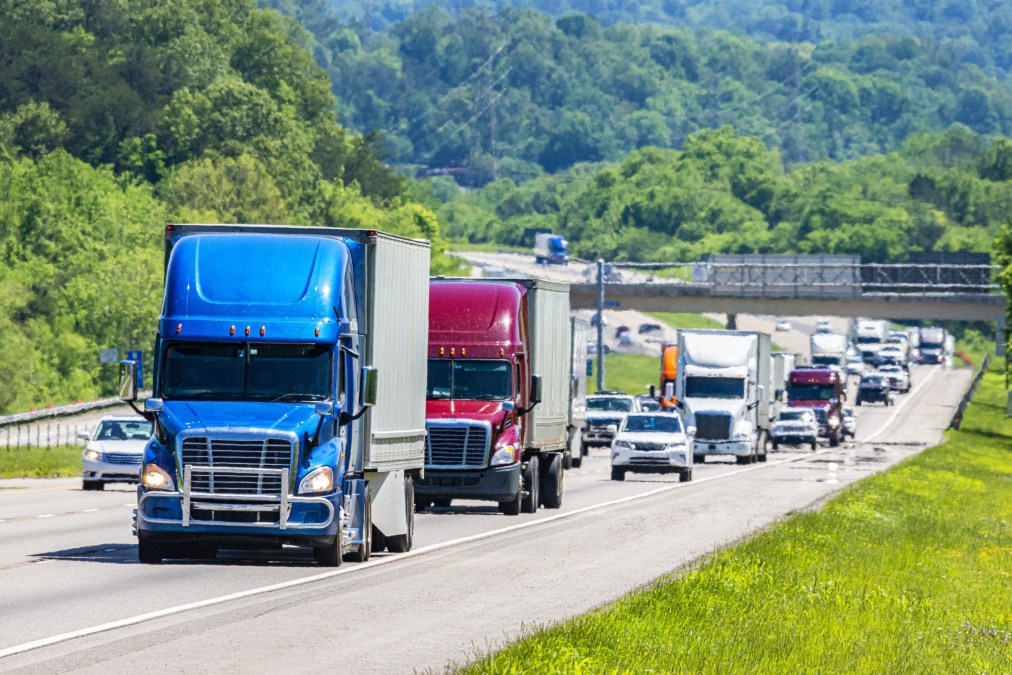 Ohio has received a $4.4 million grant from the U.S. Department of Transportation to build an autonomous trucking corridor along a freeway running between Columbus and Indianapolis the state announced Friday.
The grant will partially fund a $8.9 million project led by the Ohio Department of Transportation, a state-led autonomous transportation initiative called DriveOhio, the Transportation Research Center proving ground and the Indiana Department of Transportation. The agencies will install "smart logistics solutions" along a stretch of Interstate 70 with the goal of testing technologies that allow semitrailers to drive themselves.
In a press release published by DriveOhio, Sen. Rob Portman, R-Ohio, praised the grant-funded project for its potential to develop the region's economy. In addition to the project's partners, the state also plans to partner with technology providers, truck manufacturers, regional logistics councils and private freight companies.
"The data gained from this four-year project will support technological innovation in this important sector of our regional economy," the press release read.
Ohio is heavily involved in testing autonomous vehicle technology. A cohort of four Ohio cities — Columbus, Athens, Dublin and Marysville — participated in the DriveOhio initiative to further research on connected and autonomous vehicles. A 35-mile stretch of U.S. Route 33 that the state calls its "33 Smart Mobility Corridor" is used to outfit vehicles with new autonomous driving technology and test in a real-world environment.
According to the American Trucking Association, more than 80% of communities in the U.S. rely solely on trucks for goods delivery. And though some jobs forecasts predict that autonomous driving technology could eliminate as many as 3 million trucking jobs over the next several years, some skeptics point out that the transition to fully autonomous vehicles may take decades and that truck drivers are needed for more than simply driving trucks as they troubleshoot mechanical issues, provide a customer-service function and secure cargo.