US Ignite funds tech to reduce railway crossing congestion in Ohio
Lima, Ohio, is the latest member of the US Ignite Smart Gigabit Community, receiving a grant aimed at reducing traffic and improving safety at railway crossings.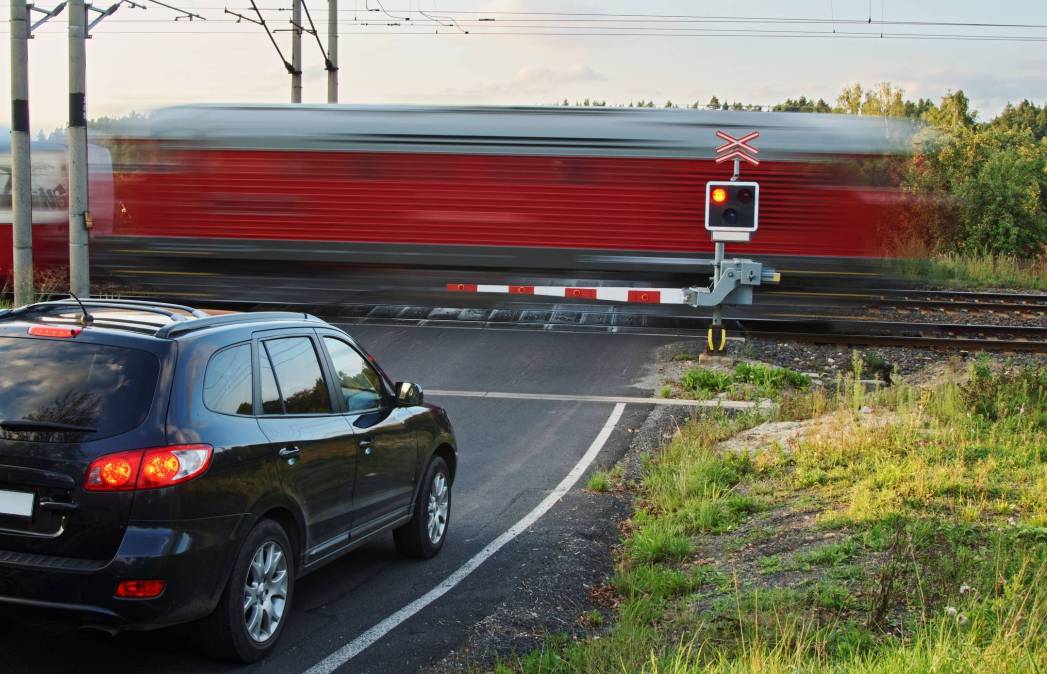 Starting in the small city of Lima, the State of Ohio will soon launch a series of technology-based initiatives to improve transportation safety and traffic congestion through a grant from the National Science Foundation-led technology nonprofit US Ignite and the telecommunications firm Spectrum.
The three-year grant, announced Tuesday, will fund the installation of motion sensors and video cameras that can analyze traffic data at more than 40 railway intersections in Lima, a city with a population of about 37,000 in the northwest corner of the state. The sensors and cameras, which will be connected through Spectrum's wired infrastructure, will collect data about the length of trains passing through the city and how long each train takes to cross intersections, enabling city officials to disseminate more accurate information to residents about train schedules and alternate routes that drivers could take to avoid train-based delays.
Lima Mayor David Berger said in a press release that the freight railroad system causes "real inconveniences" for thousands of residents every day, despite the significant role it plays in the city's economy. Jed Metzger, president of the Lima and Allen County Chamber of Commerce said local businesses consider the trains a "real problem."
"This collaboration among the private and public sectors will improve unwanted delays as trains slow down or stop which ultimately blocks rail crossings," Metzger said in the press release. "This opportunity to utilize Spectrum's significant fiber infrastructure already in place in Lima will benefit our local businesses and manufacturers."
Spectrum will work with DriveOhio, the state's center for smart mobility, as well as InnovateOhio, a government modernization office led by Lt. Governor Jon Husted, to ensure the project follow states regulations. Upon accepting the grant, Lima became the 30th city in US Ignite's "Smart Gigabit Community," a network of cities and regional organizations from around the world attempting to solve problems through the use of technology. The organization last year provided grants to Eugene, Oregon, Urbana-Champaign, Illinois, and parts of rural Utah to improve their internet connectivity. It's also currently hosting competitions that seek creative uses of augmented reality, the winners of which are to be announced this summer.
Lima officials said during a virtual press conference on Tuesday that they haven't worked out exactly how the data will be shared with residents once it's collected, but a mobile app or features in commercial apps like Waze or Google Maps are both possibilities. But organizers said they need to do more research first.
"You don't want to tell someone 'there's a train coming in 10 seconds or 3 seconds or a minute' without understanding the consequences of someone trying to go past the crossing in advance of the train coming," Spectrum executive Satya Parimi said.
Parimi said Spectrum is currently testing technology in its Denver laboratory and will work with its vendor partners to install the sensors and cameras throughout 2021, depending on the severity of the coronavirus pandemic. Lima will be the first city in Ohio to benefit from the grant, but Spectrum said it will also provide other cities with consulting services.