Akron, Ohio, using garbage trucks to measure electrical grid performance
Radio-frequency sensors mounted on sanitation trucks are helping northeast Ohio cities detect degraded electrical equipment.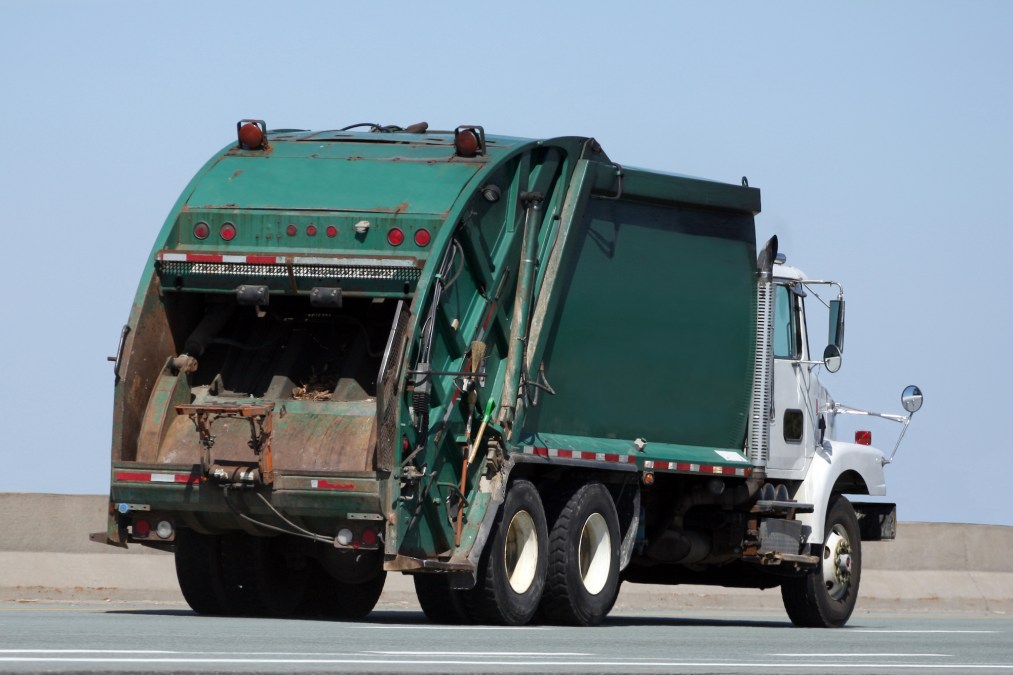 An ongoing research pilot at the University of Akron is boosting the resiliency the electrical grid in surrounding Akron, Ohio, and other nearby communities through an unusual source — data-collecting garbage trucks.
J. Alexis De Abreu-Garcia, an electrical and computer engineering professor and lead researcher on the project, told StateScoop that the university is currently running a pilot program with the City of Akron and a Columbus firm called Exacter, which manufactures internet-connected sensors. The project involves gluing those devices to the top of garbage trucks to collect radio frequency data from telephone poles as sanitation workers drive their weekly routes.
De Abreu-Garcia said that as components of Akron's electrical grid, like equipment mounted on poles, start deteriorating, they can release a radio-frequency emission. Exacter's sensors, modified by researchers, can capture those emissions for analysis, sending the information to Exacter's data center.
In many cases, the sensors can also detect how greatly a component has deteriorated, De Abreu-Garcia said. The radio frequency data is linked to geospatial data as well, enabling Akron maintenance crews to identify exactly where a faulty component is located.
De Abreu-Garcia said the sensors originally cost $4,000 per unit, but now cost Exacter just $4 to produce after the university developed new algorithms, data-collection processes and equipment for the sensors.
He said the truck-mounted sensors are already finding degraded equipment, citing a discovery in nearby Cuyahoga Falls, Ohio, where a team of graduate students analyzed the data to locate a deteriorated isolator, a mechanical switch that isolates part of a circuit.
The students alerted Cuyahoga Falls officials, who trusted the data and sent a crew to examine the equipment, which "pretty much disintegrated" when a utility crew arrived, De Abreu-Garcia said. But because of the quick notification, crews were able to prevent nearly 300,000 customers from losing power, he said.
Eventually, if electrical-grid performance data could be correlated with weather readings, cities could work to proactively mitigate long power outages or faulty equipment, he said.
"If you're able to capture these RF admissions and process them, then you're able to actually figure out what's going on," Abreu-Garcia said. "We can probably tell the city that you need to send crews to this spot, this spot and this spot because these are the areas where you're going to lose power."
The pilot program for the sensors run through March 2022. Exacter is already commercializing the sensors under the brand name "Trekker" and has a financial agreement with the University of Akron based on the volume of sales once they hit the commercial market.