NYC wants to add payment chips to its municipal ID cards
With an eye on the city's unbanked and underbanked population, officials are calling on the private sector to submit ideas for adding smart chip technology to the city's existing ID cards.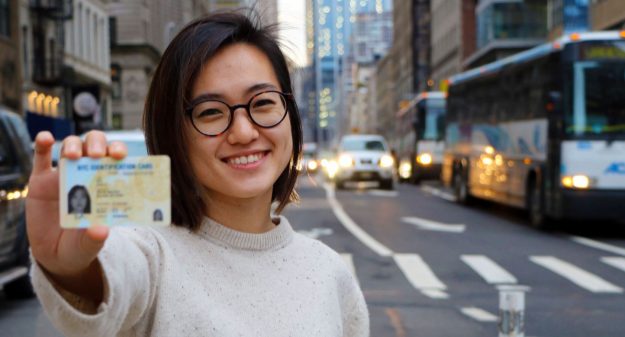 For some New York City residents, limited access to financial institutions is the norm. Now, city officials aim to change that using smart ID cards.
New York City has released a request for expression of interest that gives financial services providers a chance to pitch proposals for smart chip technology that can be used in the city's municipal ID cards. The smart chips would enable the cards to store and spend money.
New York City's official municipal identification card program, IDNYC , is the country's largest municipal ID program, with nearly 1.2 million cardholders. The smart chip project is being done in collaboration with NYCx , a city-run civic platform that provides a vehicle for tech startups and New Yorkers to invent digital solutions to common problems.
City officials say that by turning city ID cards into a payment tool, the approximately 360,000 unbanked and underbanked households in New York City will gain some financial empowerment.
"How might we use IDNYC to eliminate 'bank deserts' and ensure every New Yorker has access to financial services?" the website reads.
New York City's chip-enabled ID card will also function as a primary ID that cardholders can use to open a bank account. It can also be used as a payment method for goods, services, and public transit fares.
Prospective financial services providers have until June 29 to submit proposals, and a winner will be announced by December 2018.
The evaluation committee will include at least one representative from the Office of the Deputy Mayor for Strategic Initiatives, Office of the Deputy Mayor, Housing and Economic Development, Mayor's Office of Immigrant Affairs, Mayor's Office of the Chief Technology Officer, New York City Law Department, and the NYC Department of Social Services/IDNYC.
"The winner of this [request for expression of interest] will have a chance to partner with the City to transform New York City's financial landscape by creating a convenient, accessible, and equitable savings and payment tool for all New Yorkers," the website reads .
Municipal ID cards, in NYC and elsewhere, are not without controversy, as they are often the only government-issued form of photo identification available to undocumented immigrants without Social Security cards or driver's licenses. Municipal ID databases have, therefore, become a target in recent years that cities have attempted to safeguard against federal immigration officials seeking new leads for arrests and deportation.
This story was updated shortly after publication to clarify details regarding the controversy surrounding municipal ID cards.