New York City launches its own vaccine proof app
The app launched as Mayor Bill de Blasio said that proof of vaccination against COVID-19 will be required to enter public venues like restaurants.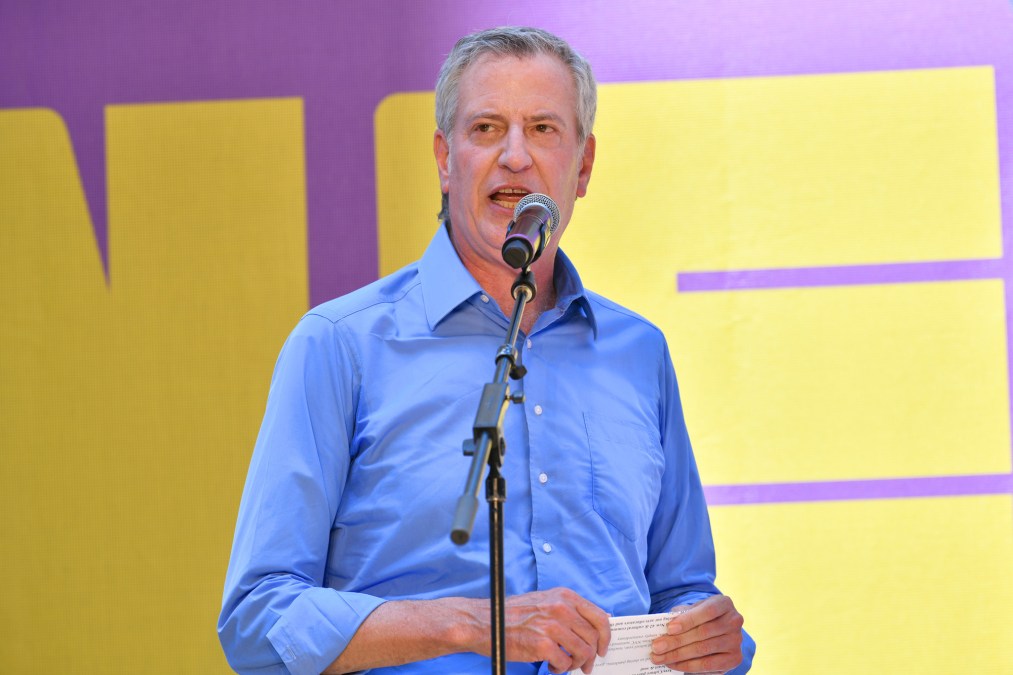 New York City has launched a mobile app for residents to use to show proof of vaccination against COVID-19, arriving just in time for Mayor Bill de Blasio's announcement Tuesday that everyone entering bars, restaurants, gyms and entertainment venues citywide must show their vaccination status.
The new "NYC COVID Safe" app is designed to display a photo of a person's ID alongside an image of their COVID-19 vaccine records or the results of a recent diagnostic test for the novel coronavirus. De Blasio said the new policy will start being implemented Aug. 16, with enforcement to follow on Sept. 13. The announcement made New York the first U.S. jurisdiction to require people entering public venues to be inoculated against COVID-19, following similar policies that went into effect last month in France and Italy.
The NYC COVID Safe app was developed by New York City's Department of Information Technology and Telecommunications and IBM, which also had a hand in developing New York State's vaccine passport, called Excelsior Pass.
"The reason we're able to keep this city moving forward is vaccination, and the only way to defeat the delta variant — because it's coming on strong — is with more vaccination," de Blasio said at a City Hall press conference.
But not everybody is satisfied with it.
Unlike the statewide vaccine passport, which has been in use since February, there's no verification required to prove any test results or vaccination card photos uploaded to the NYC COVID Safe app are real. Albert Fox Cahn, a digital privacy advocate and founder of the Surveillance Technology Oversight Project, tweeted that the app is a "terrible piece of technology" following an experiment he conducted involving him uploading an image of Mickey Mouse to the app. Once he "approved" the image as his proof of vaccination, he told WYNC on Monday, he was free and clear to use the app as it was intended.
The app as it is currently designed is a "City Hall PR stunt," tweeted Cahn, who has also been critical the Excelsior Pass.
But the burden of using the app as intended rests on businesses and residents. It's free to download, and the content users post — photos of their IDs, vaccine cards and coronavirus test results — aren't verified or crosschecked against any external records, according to DoITT.
The city dismissed the Excelsior Pass as insufficient for its needs last week due to its inability to display proof of vaccination for people vaccinated outside of New York State, like many of the city's tourists and commuters. De Blasio's new public health mandates also allow people to show a physical vaccine card alongside personal ID if they'd rather not use the app.
Leaders of other cities may be considering similar options.
"I'm going to read all about it, see what they're going to do," Washington, D.C., Mayor Muriel Bowser said in a press conference Tuesday. "We're entering a different and new phase of this pandemic. A phase unfortunately that we were hoping to avoid."