NYC asks companies to expand broadband across the city
Mayor Bill de Blasio announced the city wants telecommunications companies to use city assets, like street poles, to expand broadband access.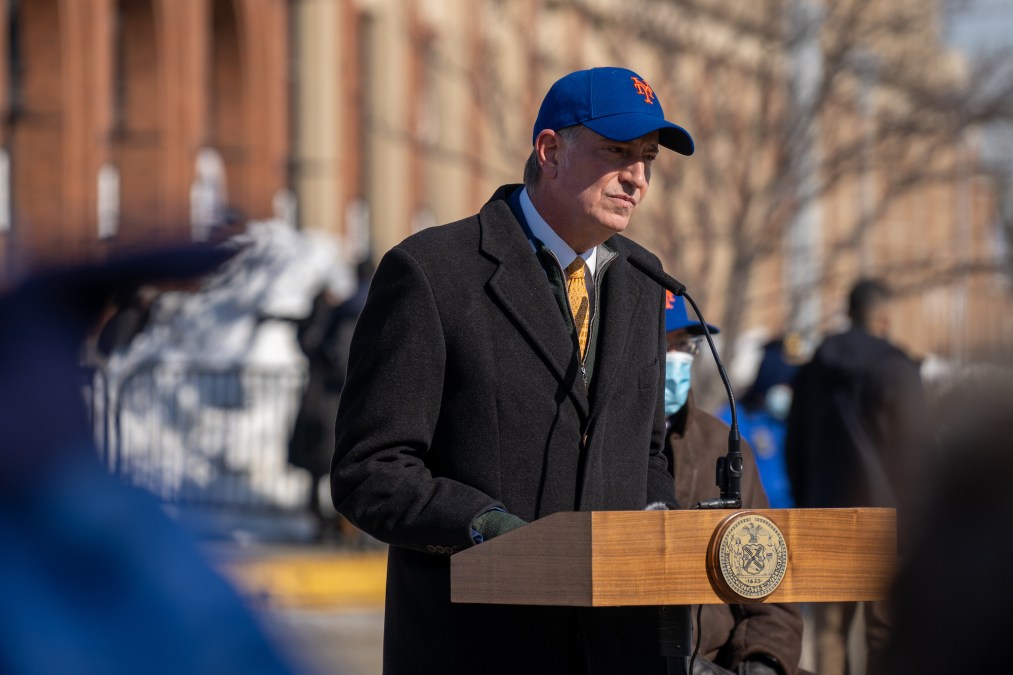 New York City wants the telecommunications industry to propose new ideas, technologies and service models that would bring the city closer to achieving universal broadband under Mayor Bill de Blasio's "Internet Master Plan," the mayor's office announced Wednesday.
The city's new request for proposals is open to virtually any telecommunications company interested in expanding broadband access within the city, de Blasio's office said. New York is specifically looking to expand internet access in 33 neighborhoods that a task force on racial inclusion and equity identified as the hardest-hit by COVID-19, including much of Brooklyn, the Bronx and Queens.
An estimated 600,000 New Yorkers will benefit from the increased connectivity as a result of the RFP, which will be overseen by Mayor's Office of the Chief Technology Officer, the Department of Small Business Services and the New York City Economic Development Corporation. Before the pandemic, at least 1.5 million New Yorkers lacked lacked both mobile and broadband internet access, according to the CTO's office.
"New Yorkers need internet connectivity to continue to live, work, and learn," city CTO John Paul Farmer said in a press release. "With this RFP, we are opening the door for industry to step up and propose a range of technologies that will modernize broadband infrastructure and bring 4G and 5G connectivity to those New Yorkers who need it most. There is no one solution — we welcome any and all ideas and the opportunity to work with all those who share our goal of closing the digital divide in New York City."
De Blasio launched the Internet Master Plan in January 2020, with an initial $70 million investment and an agenda to solicit broadband expansion from telecommunications companies by granting them the use of New York's existing broadband infrastructure.
Following the onset of the coronavirus pandemic, de Blasio last May asked technology companies to develop innovative ideas about how to close the digital divide and in July announced an emergency $157 million investment into the city's broadband expansion initiatives when the health crisis forced people to rely on at-home internet connections.
Now, a host of 18 city departments, including education, parks, sanitation, social services, transportation and the New York City Housing Authority have made more than 100,000 city-owned assets, such as buildings and utility poles, available for interested companies to build on. The Department of Information Technology and Telecommunications, meanwhile, will make 7,500 street poles available to companies that want to install 5G equipment in the city over the next 15 months.
Applications for the RFP are due by April 19.