NYC inks $30M contract with Amazon to offer e-book market
The new marketplace, which will be developed over five years, will offer low-priced reading content through Amazon for the city's 1,800 schools.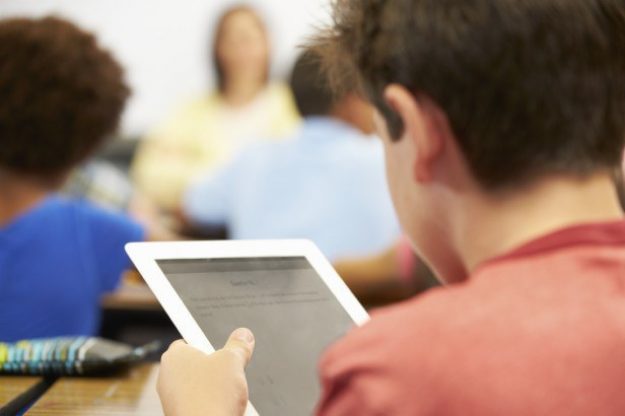 New York City officials want to turn students into e-readers.
The city Department of Education has signed a $30 million contract with Amazon to offer a new e-book marketplace for the city's 1.1 million students.
The three-year contract, which is poised to be one of the most costly for the department, is pending approval from the Panel for Educational Policy, a board of political appointees. The panel will likely approve the deal at the end of August.
School officials said Amazon, the largest retailer of goods purchased online in the country, beat out about 13 other proposals in a unanimous decision made by the selection committee.
"New York City's e-book and e-content marketplace for schools will be the first option of its kind: schools can use it to provide students with better and newer reading materials faster than ever before, and principals and teachers will have an easy-to-use tool to compare and purchase affordable, high-quality texts," spokeswoman Devora Kaye said in a statement to StateScoop.
She added that the new online reading platform, which the city does not have to pay for, would address several issues that plague the city's 1,800 public schools.
Many don't have enough space for textbooks, the books become tattered and lost, and schools don't get as much bang for their buck because there is little competition among publishers.
With the new education technology partnership, Kaye said, "the robust competition and our procurement process will ensure that we continue to get the best prices for school texts" rather than have a single publisher or re-seller monopolize book procurements.
The marketplace will be phased in over five years starting during the 2015-16 school year, and the content can be used across many devices, including tablets, cell phones, computers and Smartboards.
The content available will include traditional textbooks and commonly assigned novels already available through existing education contracts.
For non-contracted books, which are handpicked by teachers and administrators, the agency will be able to purchase content through Amazon at the same rate or less than market price.
Amazon gets a 10 to 15 percent cut for all the content purchased, which may be reduced as the marketplace is used.
Reach the reporter at corinne.lestch@fedscoop.com or follow her on Twitter @clestch.