Written by
StateScoop Staff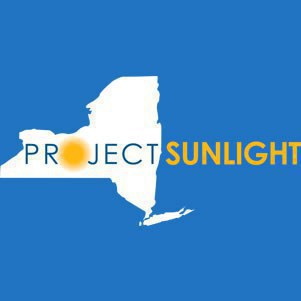 New York officially launched a new Project Sunlight database that lists the meetings between government officials and outside individuals and organizations, Governor Andrew Cuomo announced on Friday.
The database gives the public an in-depth view of the individuals and entities that appear before state government on non-legislative matters.
"My administration is committed to increasing transparency in state government, and this Project Sunlight database is another important step to that end," Cuomo said. "Sunlight is one of the best disinfectants for the public sector, and with this new information the state is continuing to open the doors of government to New Yorkers."
The database is part of Project Sunlight, a larger open government project lists all meetings on non-legislative matters such as state procurement, rate-making, regulatory matters, agency-based judicial or quasi-judicial proceedings, and the adoption or repeal of rules and regulations.
The project, however, does not relate to lobbying appearances related to passage of the budget or legislation as they are already the subject of regulation by the Joint Commission on Public Ethics pursuant to the state's lobbying laws.
"The Project Sunlight database serves as an amazing source of information concerning critical activities of state government," said Robert Freeman, executive director of the Committee on Open Government. If the public wants to know about companies or groups who favor or oppose proposed state agency regulations, the information is there. If there is a need to know about what an agency is buying, it's there. If we want to know about lobbying, it's easy to find out which firms are most active. And perhaps most amazingly, all of this information is available up to the moment."
The Project Sunlight database was developed by the state's Office of General Services, in consultation with state agencies, including the Joint Commission on Public Ethics.
The website, projectsunlight.ny.gov, will also be linked to the recently launched open.ny.gov portal and allows the public to search by keyword and export the data, the state said.